Today I'm excited to share our Master Bedroom vanity update I did in partnership with Delta Faucet. But first let's address a question … ARE DOUBLE HANDLE FAUCETS A BATHROOM NECESSITY? Why yes they are let me explain. 
Faucets are an important part of any bathroom. Their compatibility with the sink or tub can make a huge difference when it comes to styling, and so a great deal of attention s given when designing a modern bathroom. However, the beauty of a sink's faucet is not the only thing that matters; it's functionality is also as important. Water is no doubt a bathroom necessity, and it's the job of a faucet to bring in that water. Therefore, the type of faucets you choose will determine how you enjoy your me time in the bathroom.
A single-handle faucet can do a pretty good job delivering water to your sink, so why do you need a double handle?
Double Handle, Double Advantage
In my experience unlike a single handle which only gives what is supplied, a double handle faucet allows you more control over the water temperature. Some people are more precise about their choice of water temperature than others and would appreciate a wider spectrum of temperature options. A double handle is enabled with that functionality. In addition, it is easier to manage leaks with a double-handle faucet. If one of the handles develops a fault, you can still enjoy water supply from the other. With a single faucet, there are no options.
However, to fully enjoy the functionalities of a double handle faucet, you must consider the quality of whichever one you purchase, which is why I love Delta Faucets as a perfect fit for your bathroom.
VANITY BEFORE THE OLD COUNTER WAS REMOVED + PAINTED
I knew I wanted to update this area for sometime now, but other projects in the home had to be done first.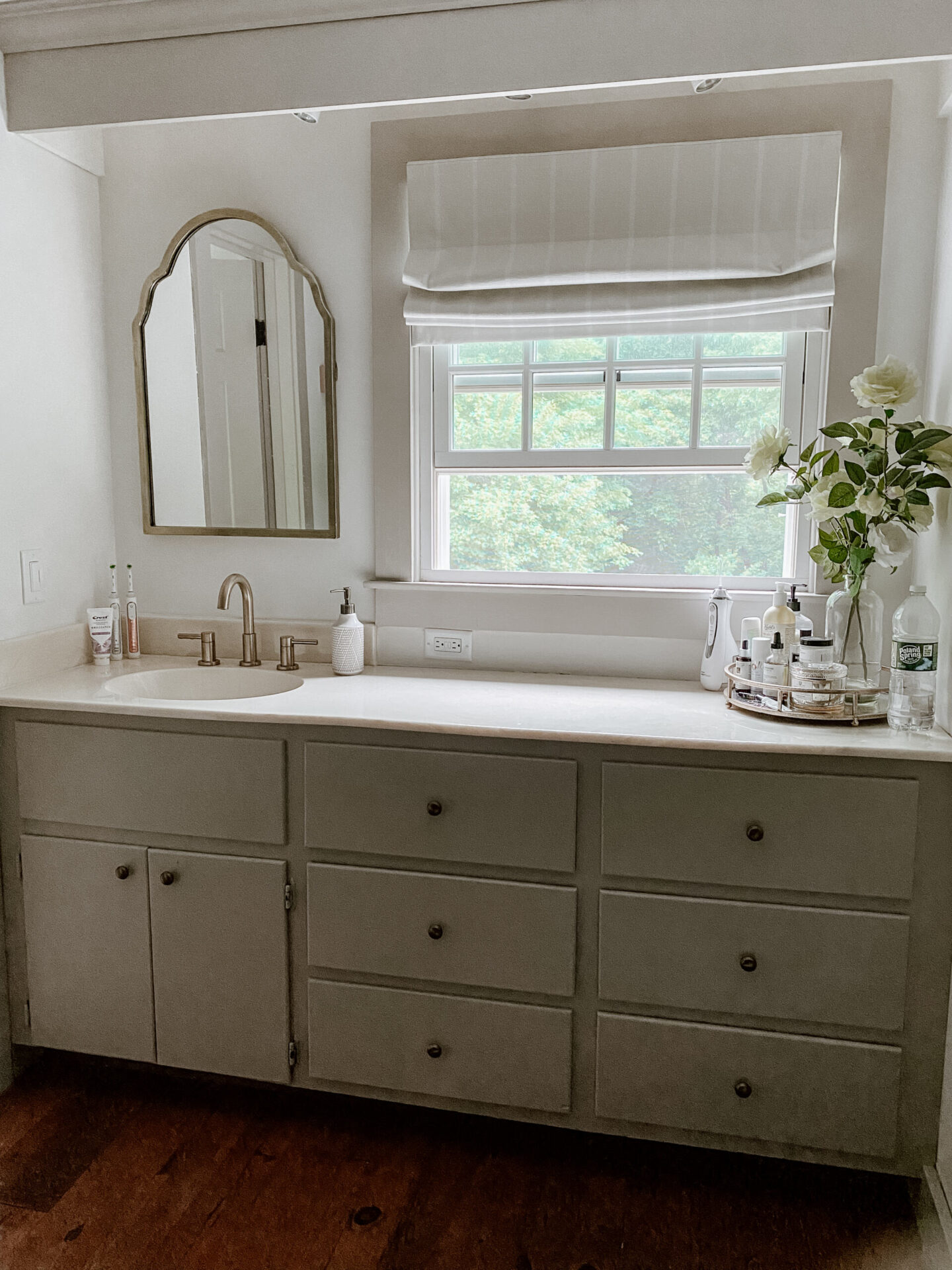 OLD VANITY TOP  REMOVED
The cabinets were in good shape, so no need to replace them. It saved us money in the long run when we decided a new countertop, faucet and paint job would give us the fresh look we were going for.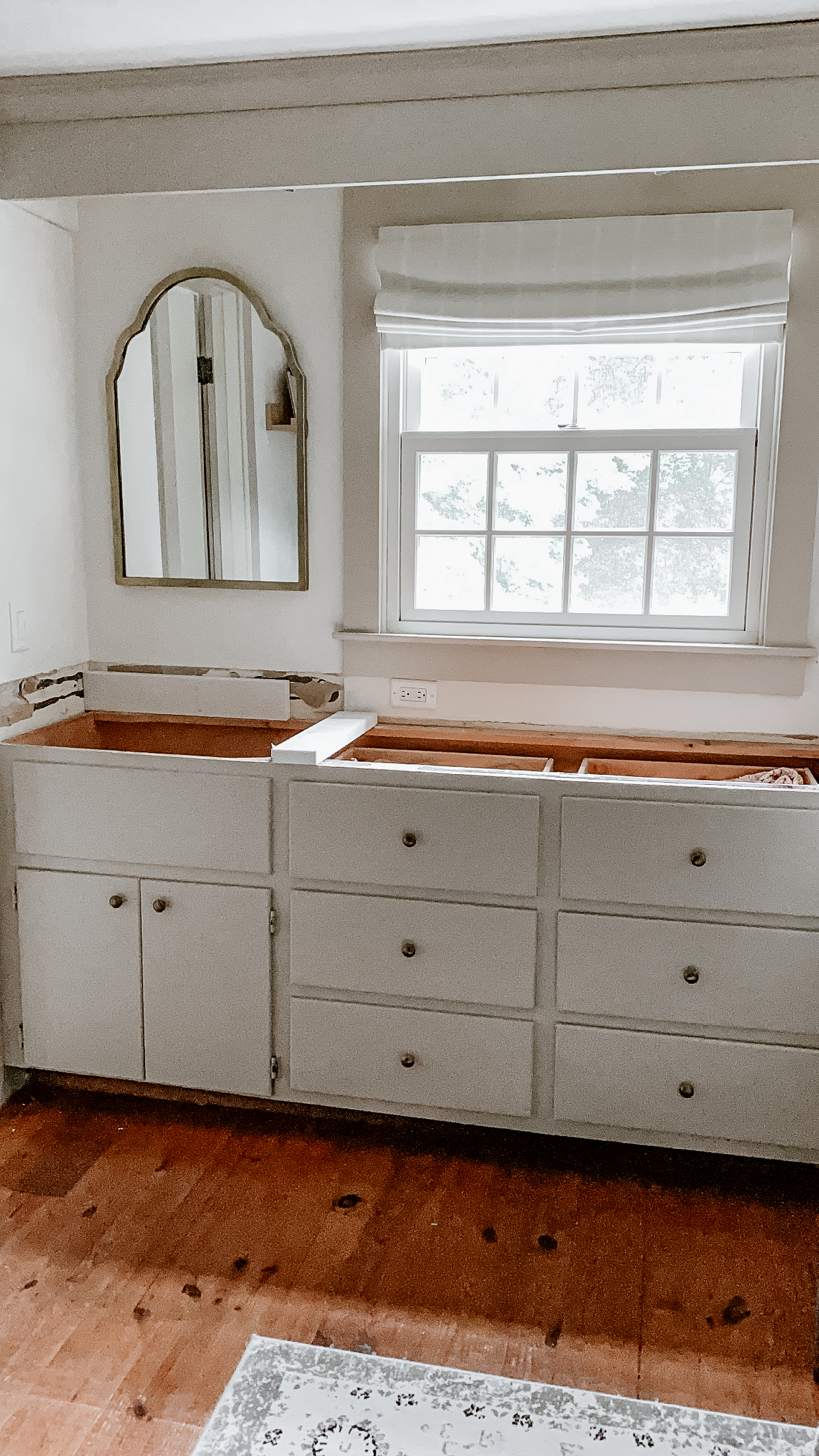 Once the countertops were installed (I chose the same quartz that I used in the kitchen renovation for cohesiveness + durability). Kept the door hardware to compliment the mirror.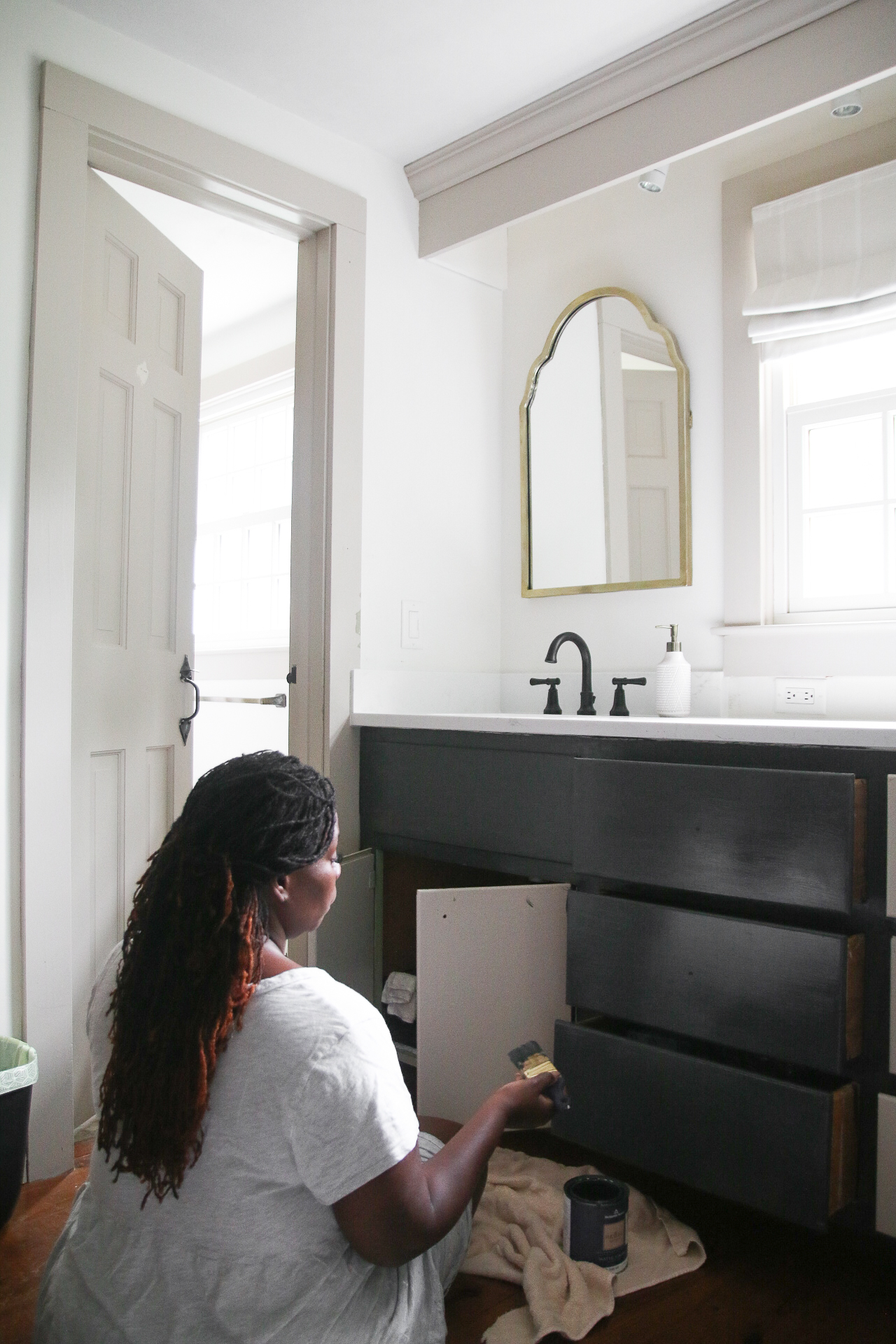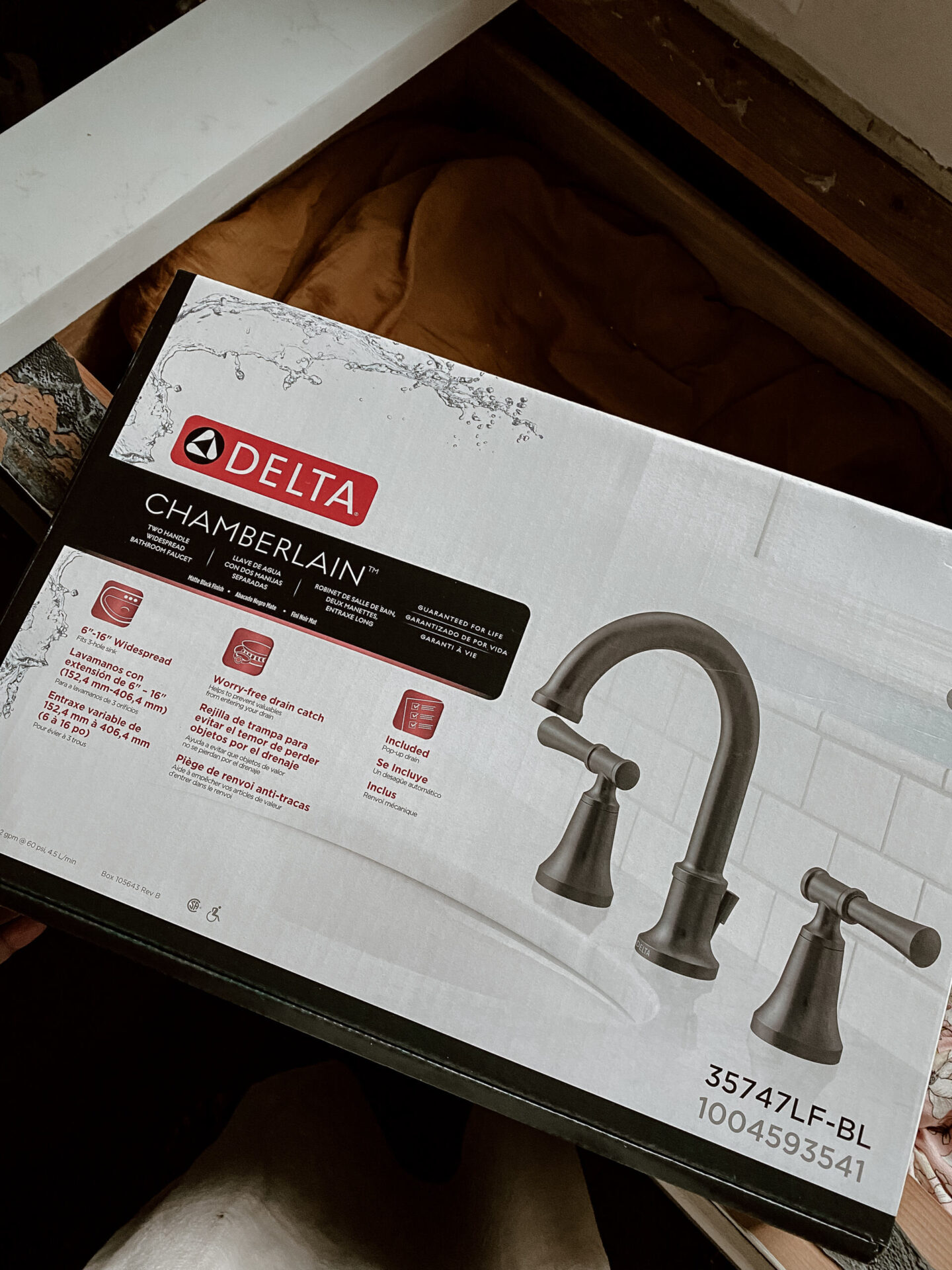 I love the style and grace of the faucets and how they work in any decor setting from modern, to country to transitional. They are simple and chic all at once. The durability of this collection is second to none. It is made from high-quality materials that will guarantee you trouble-free use for years to come. The Chamberlain Collection's subtle flares and circular form creates a stylish composition in a trim design.
TheChamberlain™Two Handle Widespread Bathroom Faucet  is available in the matte black finish I chose as well as three others included  brushed nickel. I chose the black to test out how I feel about it as we are embarking on full renovation of our main bathroom. Since we have brass plumbing downstairs this was an easy and quick update to see how I liked the black. It's stunning!! Nevertheless, both options are easy to install, clean, maintain, and troubleshoot.
Delta faucet is on a continuous journey of revealing groundbreaking products to make your home as convenient as possible. Visit DeltaFaucet.com for more information on their  products and services.
AFTER and loving the new vanity look!