When you hear the term "mom jeans" in today's fashion world that typically means high waisted and relaxed fitting jeans.
On our recent family trip to Portland Maine, Gabrielle and I sported matching Democracy "Ab"Solution jeans that aren't just for moms, but chic, stylish and on trend enough that she even fell in love with them the first time she slipped them on. Yes, these are jeans that as mother and daughter we both equally love.
What we both love about Democracy Jeans and what I rave so often about on Instagram is the fit. If there were ever a pair of jeans that fit a woman's body like a glove, it's these. They fit as if they were made just for you.
The technology built into the waist area pulls in the tummy to tuck it all in while the technology sewn into the back pocket area shapes the butt for a rear end that undeniably is lifted and appears fuller. I'm a big advocate for learning to love yourself as you are but there is nothing wrong with wearing denim that makes you feel better and more confident in them.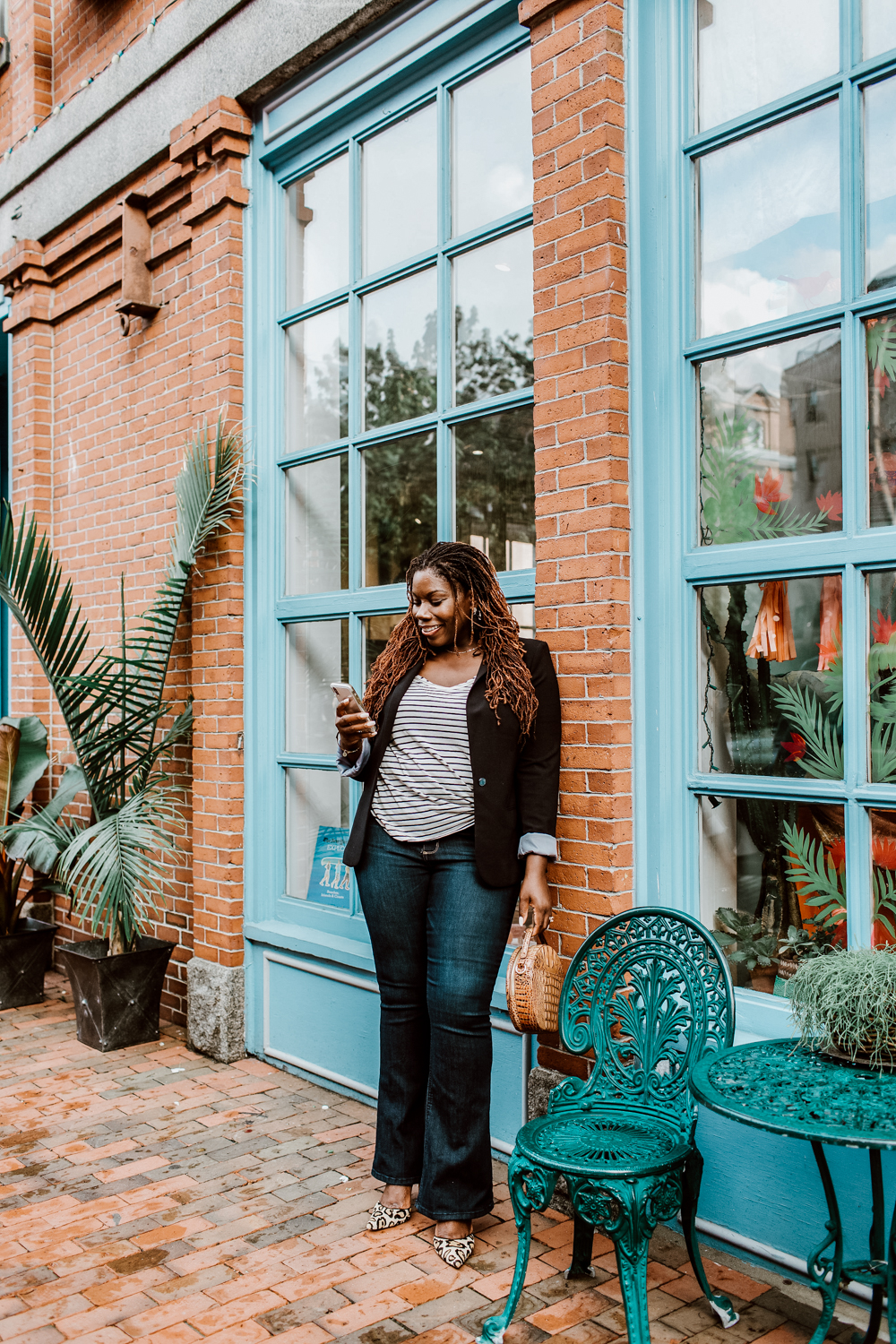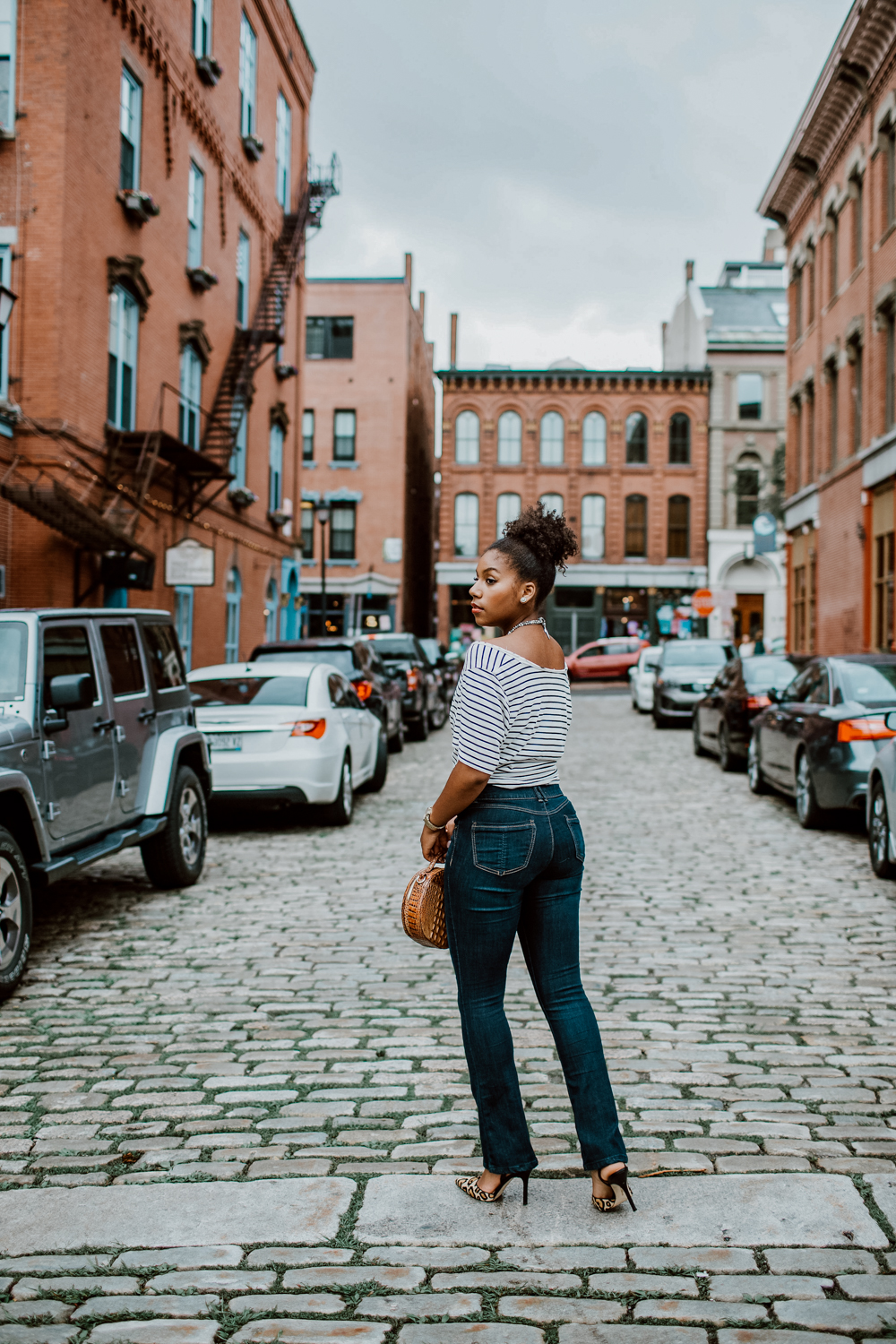 Not labeling their denim as being for moms or not for moms is something I just love about Democracy jeans. They are jeans made for every modern woman no matter her age, shape or occupation. We all deserve to feel confident, sexy and beautiful!