Hi loves, it's time for another post for Wellness Wednesday. Did you check out my post on Orange Theory this morning on my Instagram? Such a great workout. If you follow me on the gram, then you know I love making smoothies in the morning. I don't do it always, but certainly do it a few times a week. I recently shared how I made my own homemade almond milk (an ideal alternative to dairy milk) and I promised you I would post it here for you on the blog. Today is the day. So many of you wanted to know this recipe, and seriously, I feel so bad calling it a "recipe" because it is so easy to make. The first time I made my homemade almond milk I did a taste test and OMG. What. A Difference. The store bought almond milk seemed to actually have a chemical taste to the stuff. I can't really explain it, you will just have to make the homemade version and taste test it for yourself. Obviously the almond milk sold in stores have to extend their shelf life to some degree. So yes, I get it they have to add some ingredients not needed in a homemade version. I think you will agree. Once you see how easy this is to make, you may not want to give your family anything else.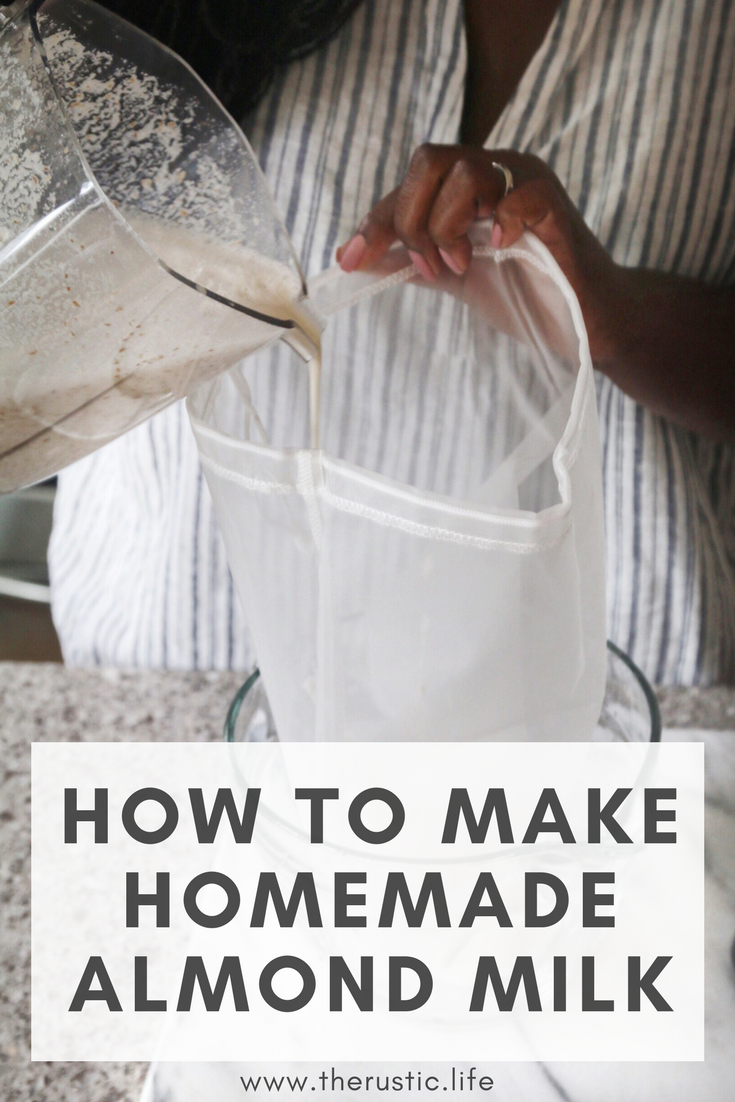 WHAT YOU NEED:
1 cup of raw almonds
salt to taste (to enhance the flavor)
5 cups of water (1 cup for soaking the almonds night before, 4 cups to make the milk)
3-4 figs (used as a natural way of sweetening the almond milk)
pure vanilla extract to taste if you want
1 jar for soaking the almonds
1 blender
1 nut milk bag
DIRECTIONS:
Overnight, soak 1 cup of almonds in a jar (I used a large mason jar and sealed it off with the lid. You can leave up to 8 hours on the counter, 16 hours refrigerated). The almonds will swell a little bit. When you are ready to make the almond milk, pour out the almonds in a colander and rinse them well. Don't be alarmed, the water will be cloudy. This is from the anti nutrients being released into the water. In the blender combine the rinsed almonds, 4 cups of water and salt. If you choose to you can add the figs or vanilla.  Blend until the mixture is a foaming creamy liquid. Next, position nut bag in a bowl that will fit your almond milk. Squeeze the almond milk through the mesh bag. Pour your milk into your container. That's all folks. I told you it was easy. Use the milk within a week of making it for best taste. (as for the leftover almond meal, you can discard or say make cookies with it or a nice face/body scrub) 🙂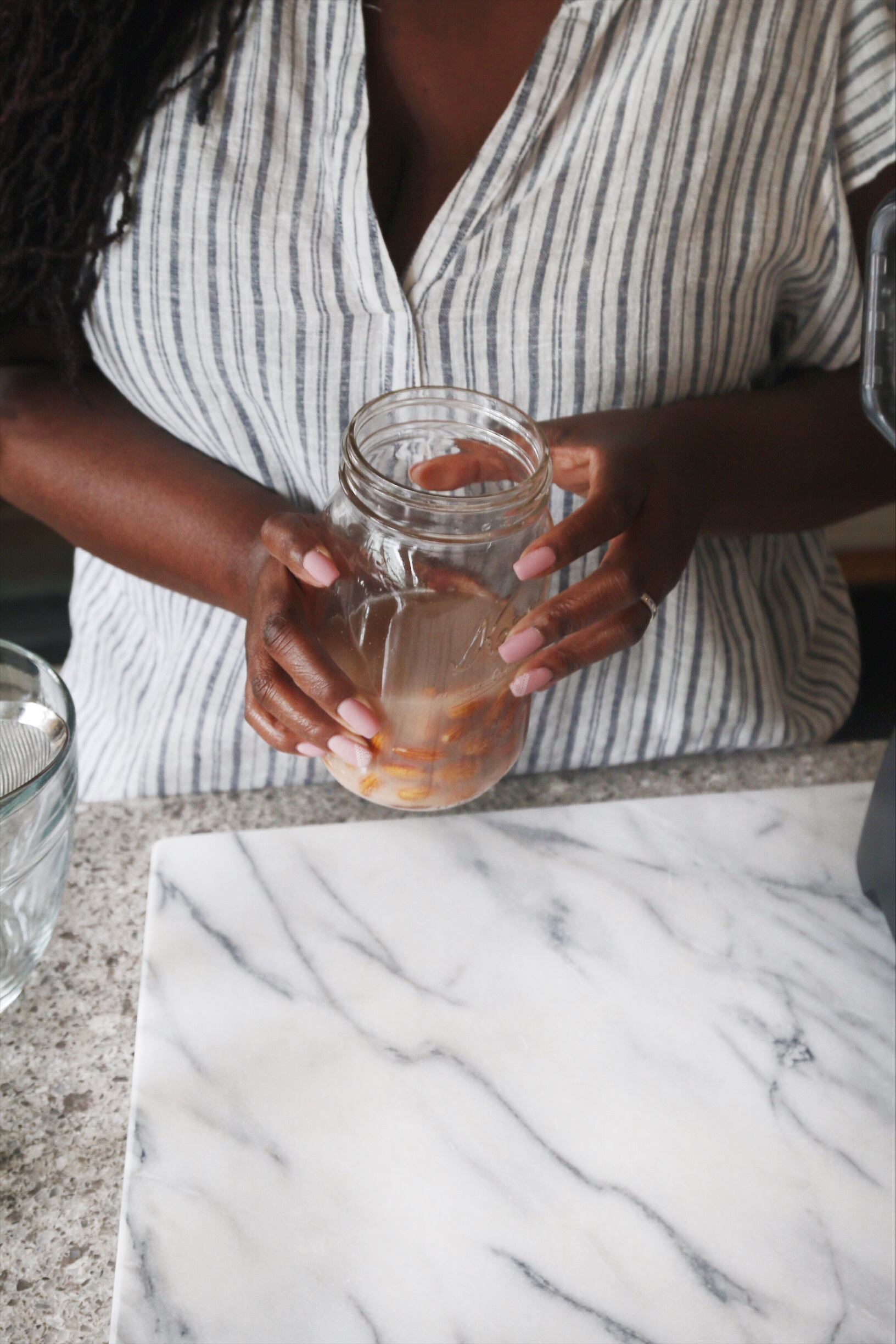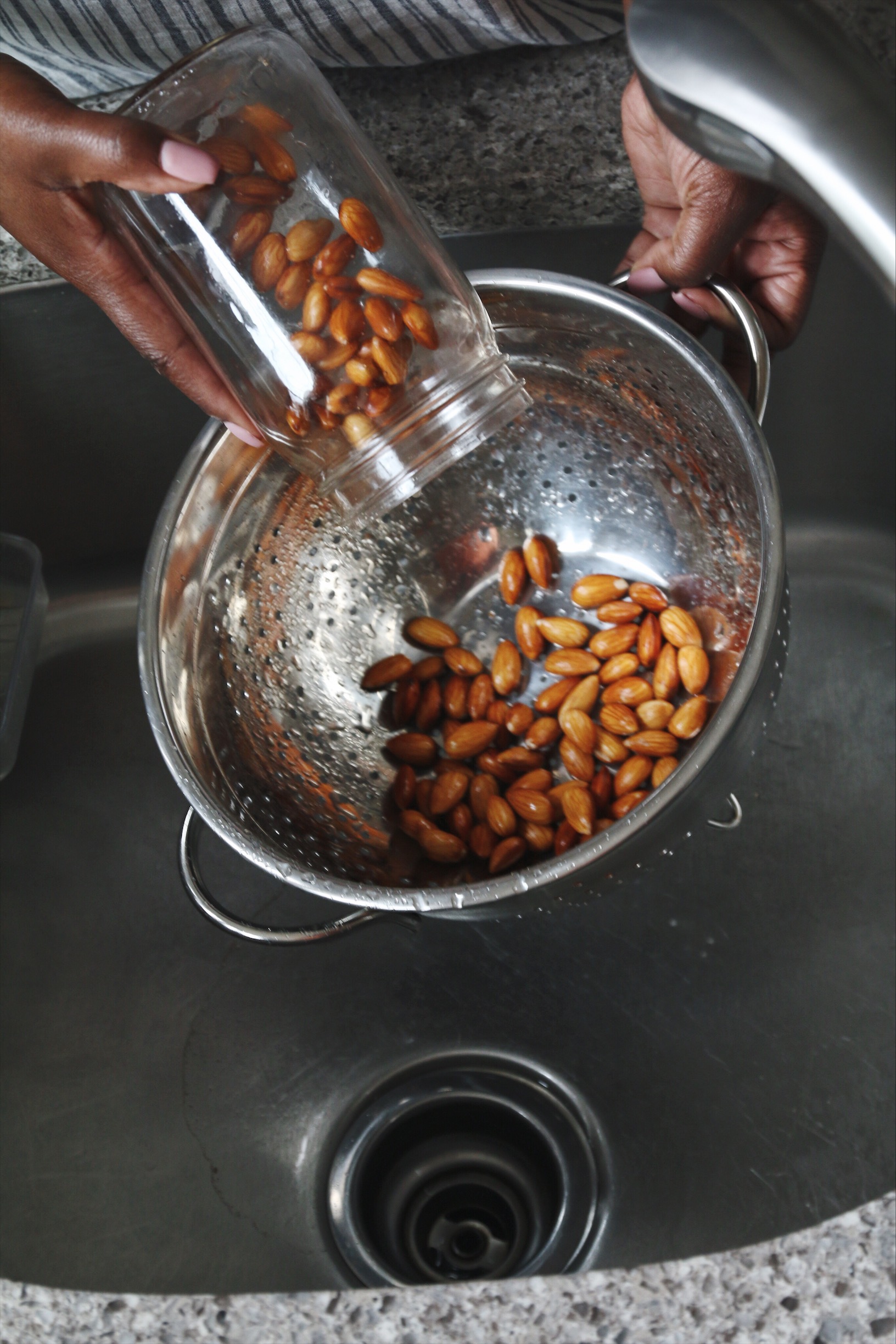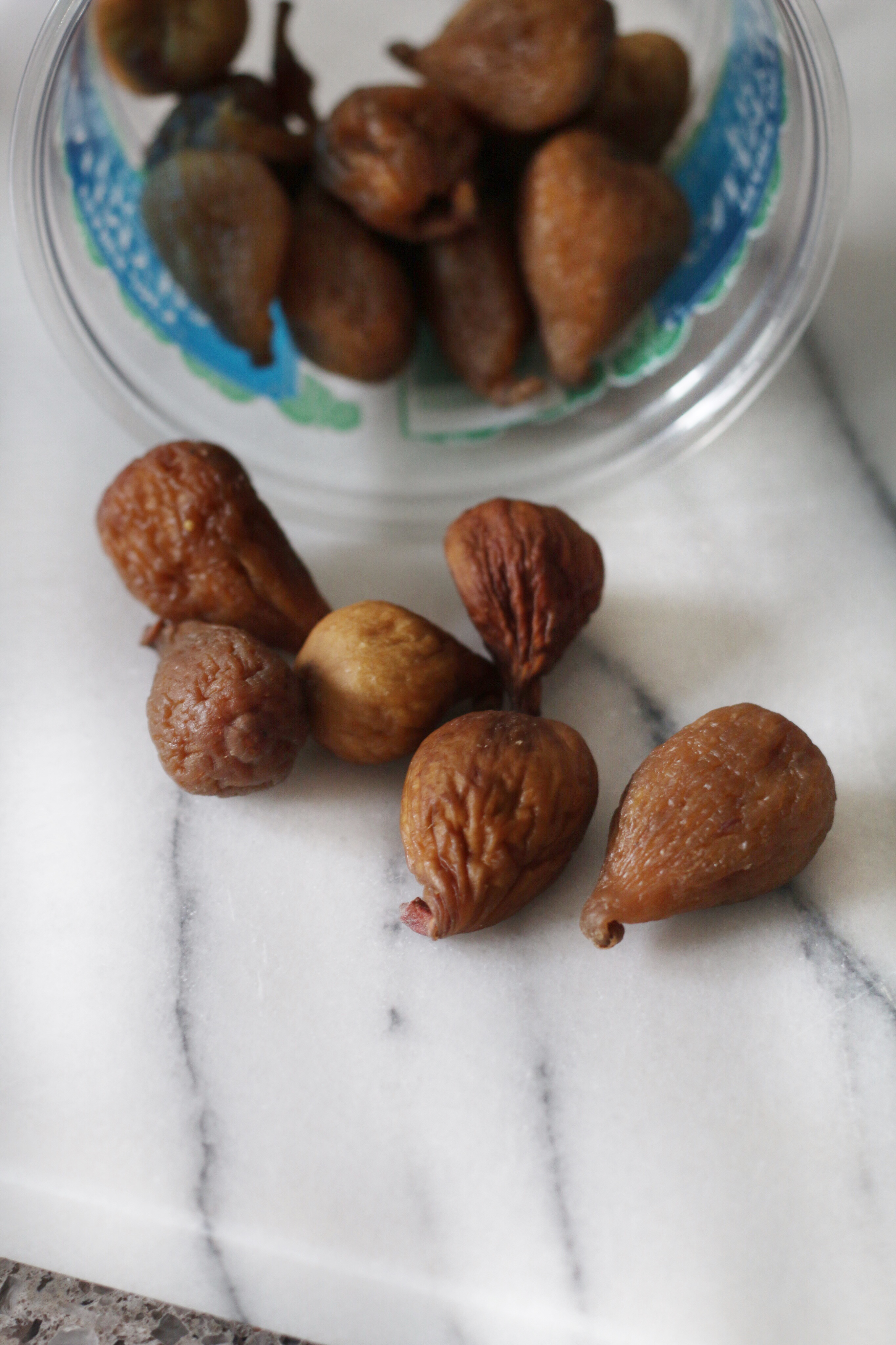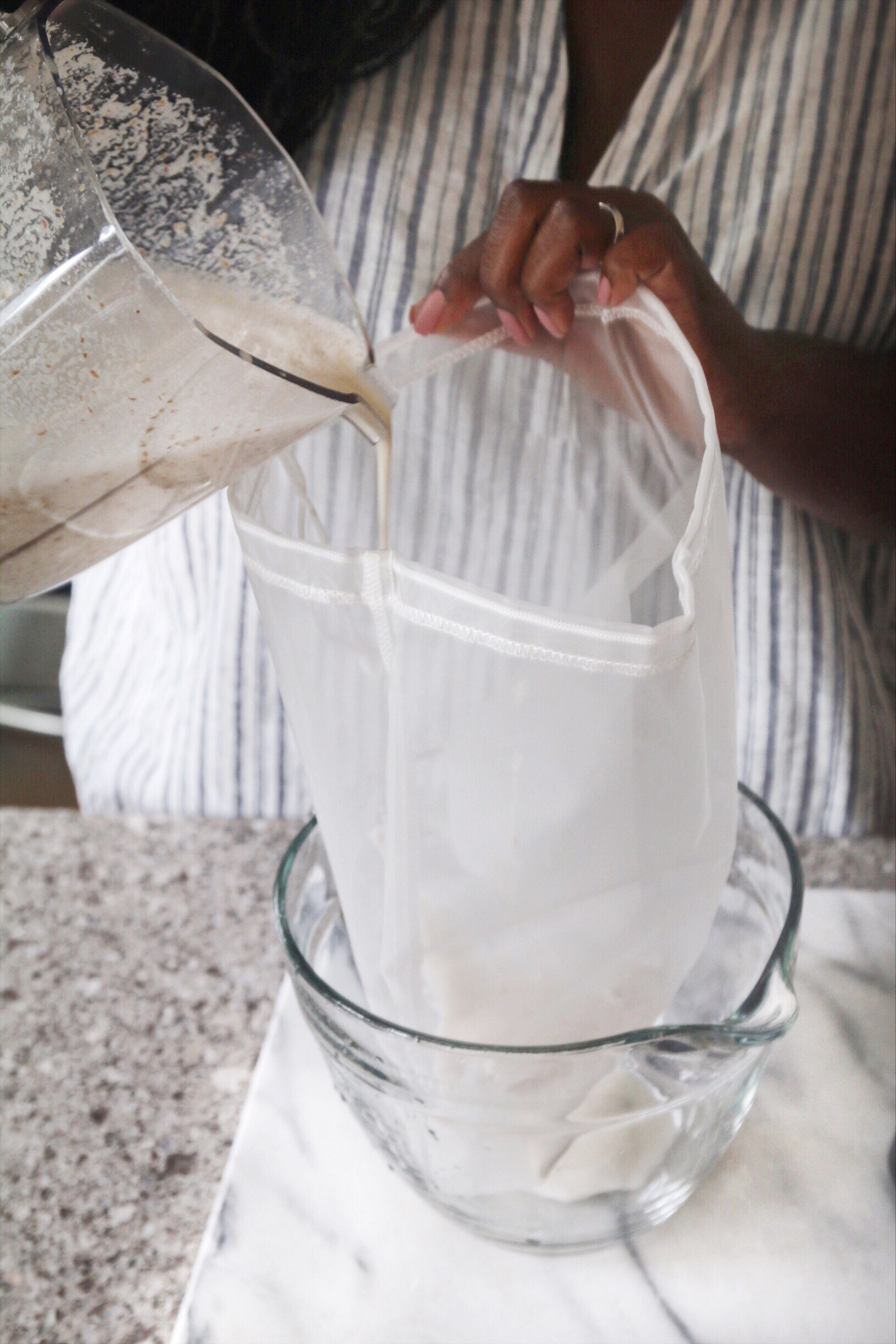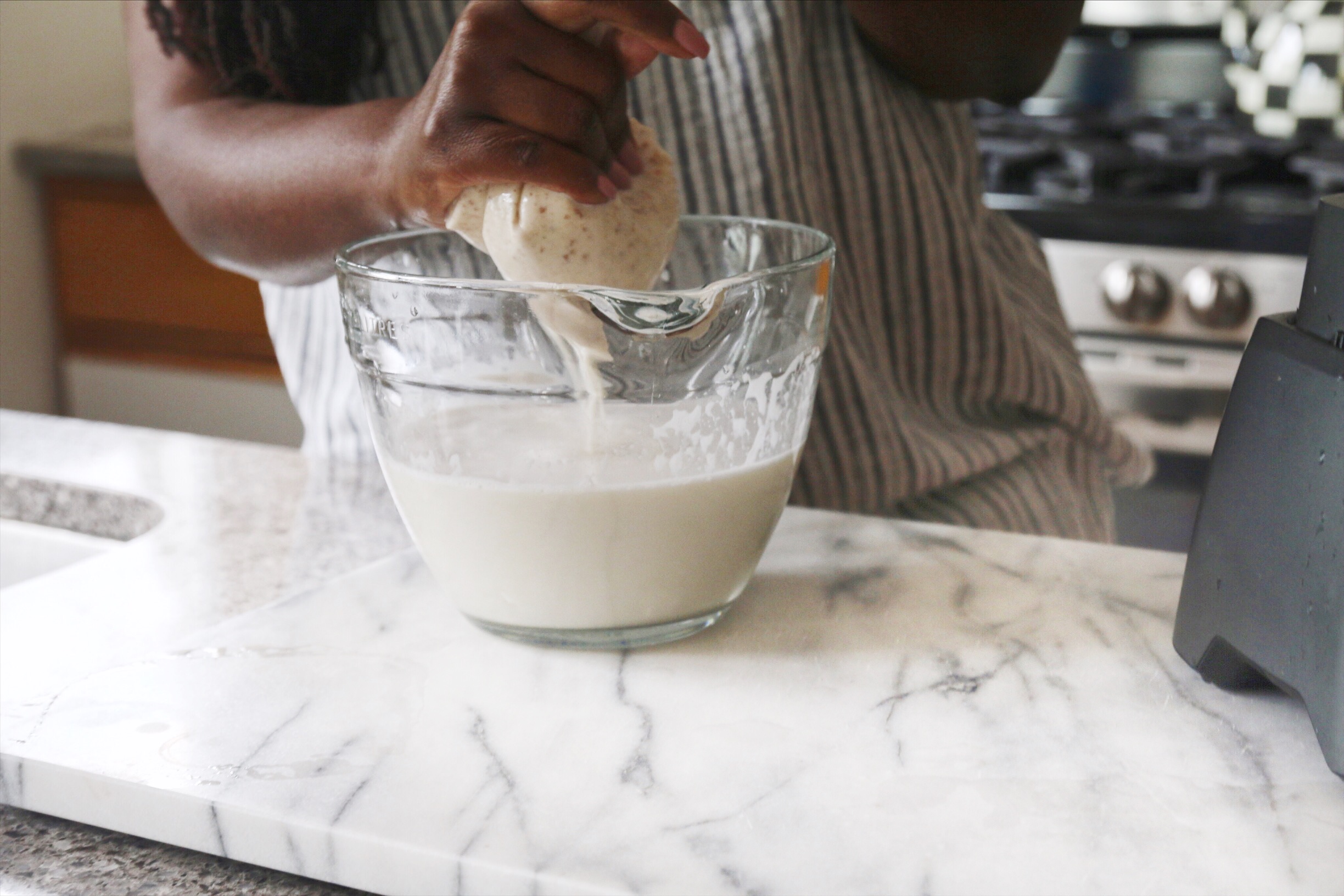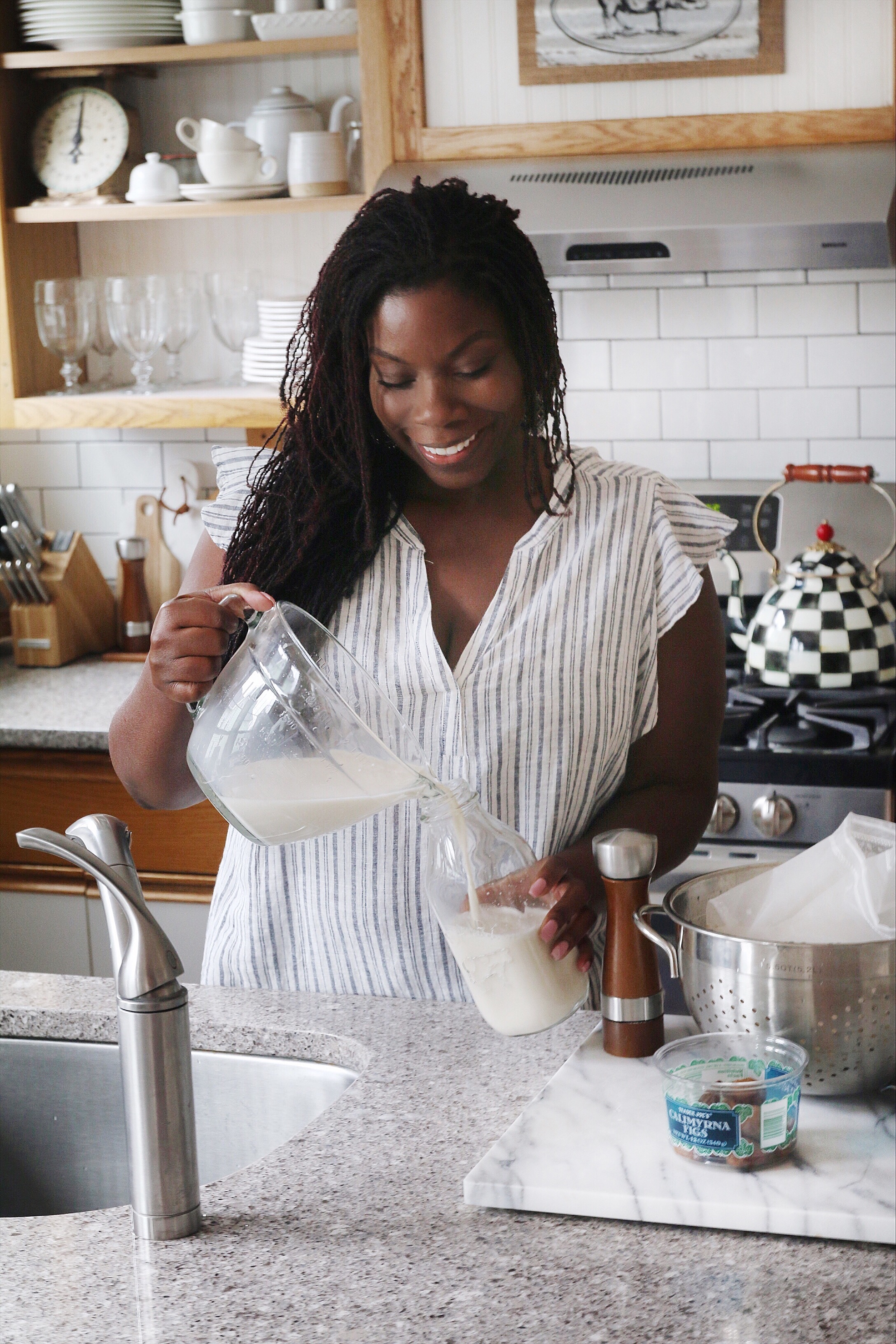 BELOW:  Notice the grayish color tint to the middle store bought almond milk? Not sure why, but that one tasted way off compared to the one on the right and my homemade one.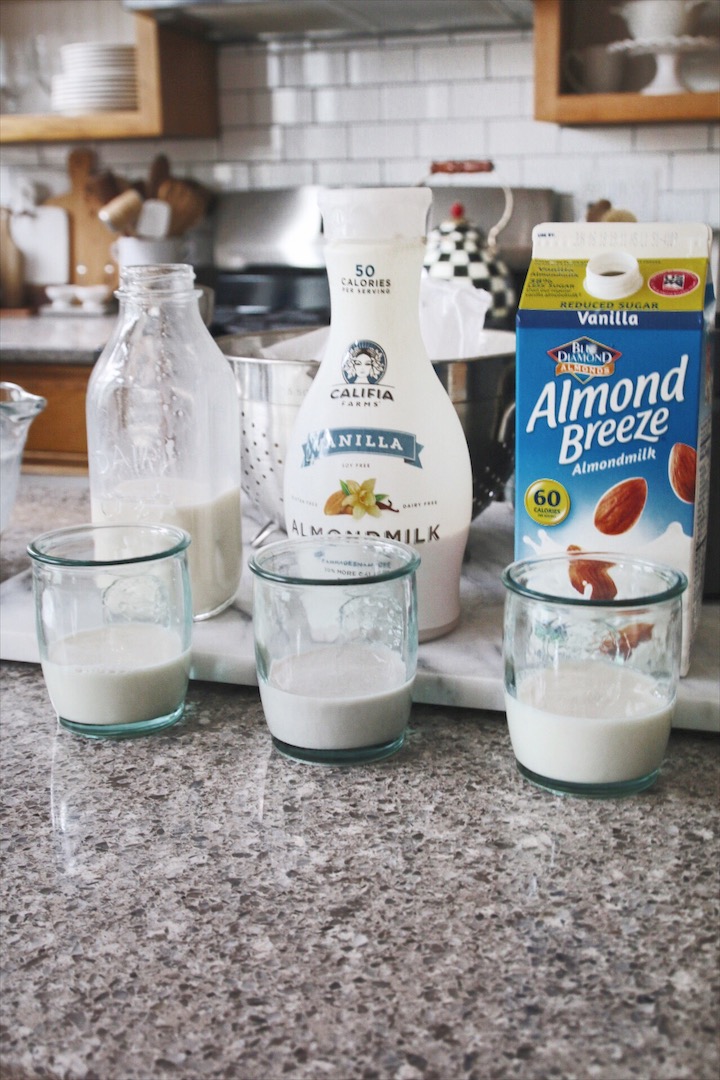 SHOP THIS POST: