DIY CHALK PAINT OFFICE HUTCH MAKEOVER
Hi loves, happy Wednesday. Today I'm delighted to share with you my DIY chalk paint hutch makeover. If you have seen my office reveal post, you would have seen that before, my office hutch was another color. After moving in, I had to get the rest of my home together and the office was one of the last rooms I decorated. After working in it every day, I realized  it felt very industrial and very masculine in many ways, so I thought I would slowly change that. With that said, I wanted to start with making the office hutch over and what better way to do that than to give it a chalk paint color in prettier more feminine color. At first I painted it with some extra paint I had laying around. Yes, it was a pretty robins egg blue but lord oh lord did it SCREAM robins egg blue. I don't know what I was thinking…truly. I knew better. This job called for a chalk paint makeover. So off to the store I went to pick up one of my favorite Amy Howard One Step chalk paint colors, French Blue. I think the chalk paint color is so soft and romantic and I knew it was just what not only the hutch needed but my office. It makes me so happy to work in my office every day now because I get to look at the hutch and it brings a smile to my face.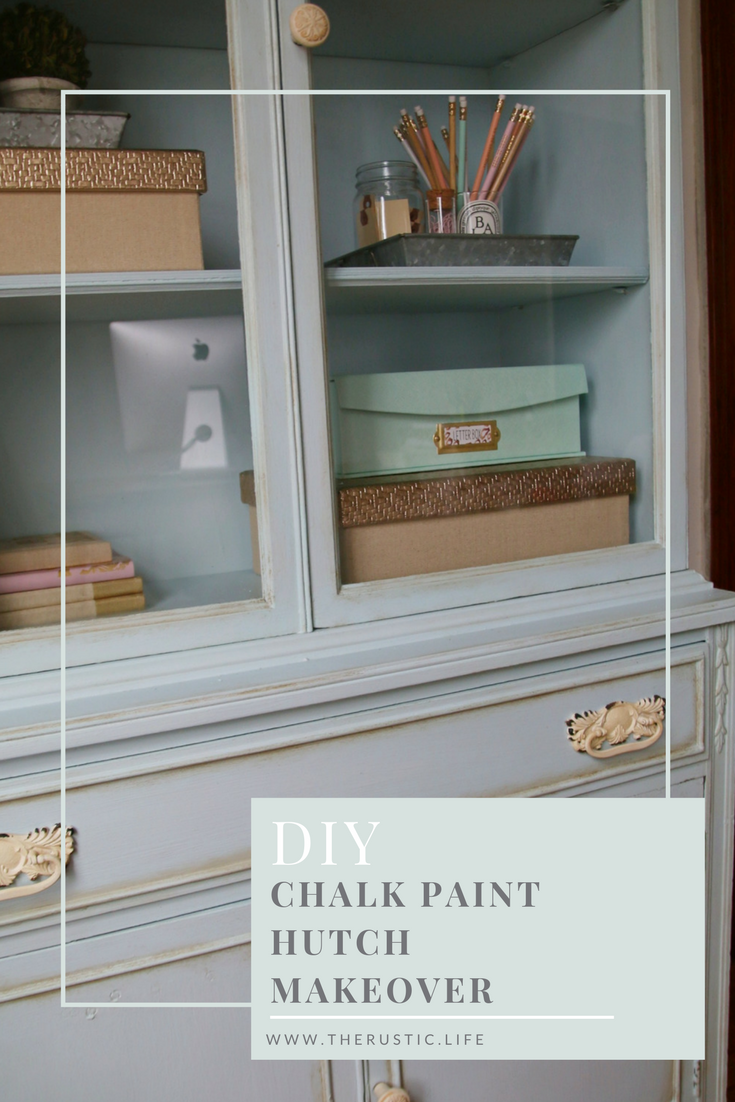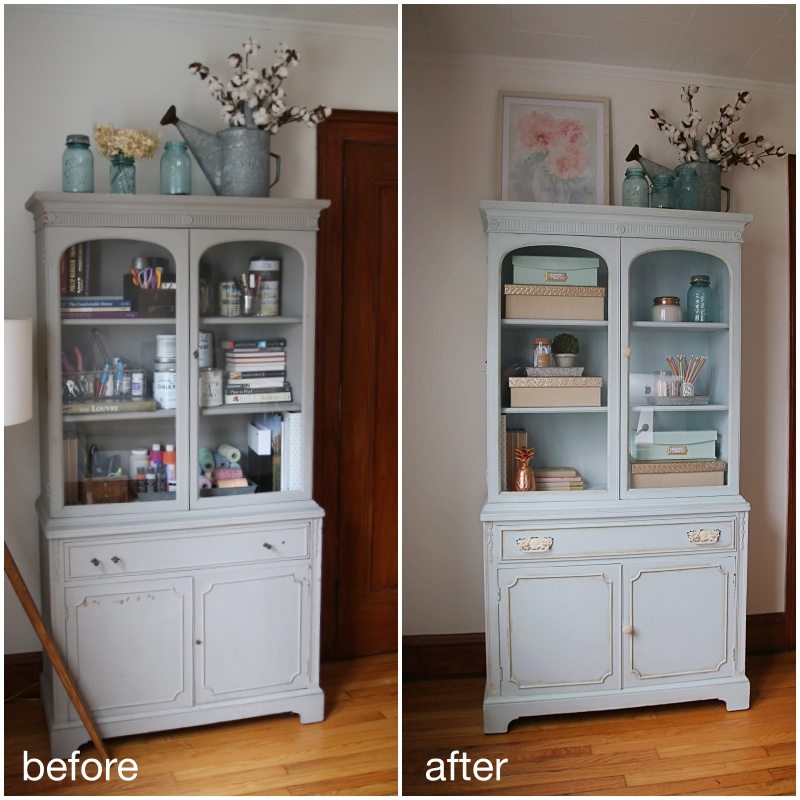 When using chalk paint, there is no need to sand or strip old finishes/paint. You simply clean the surface and begin painting. I had previously painted the hutch in the Amy Howard One Step Paint color called Atelier and the darker color was easily covered with the light French Blue color in just one step. Once I finished painting the piece, I let it dry a few hours then I applied the light wax. After that, I let the hutch dry overnight. In the morning, I applied the dark wax along the edges for a time worn look. I then let the piece dry overnight again and buffed the hutch with a lint free old t-shirt. I added final touches by changing out the old hardware (knobs and draw pulls) with these creamy white ones I found at Hobby Lobby. I thought they fit the overall feel of the hutch beautifully. I'm so happy with the way it came out and I looking forward to enjoying it for years to come.