HOW TO MAKE A BOTTLE OPENER GAME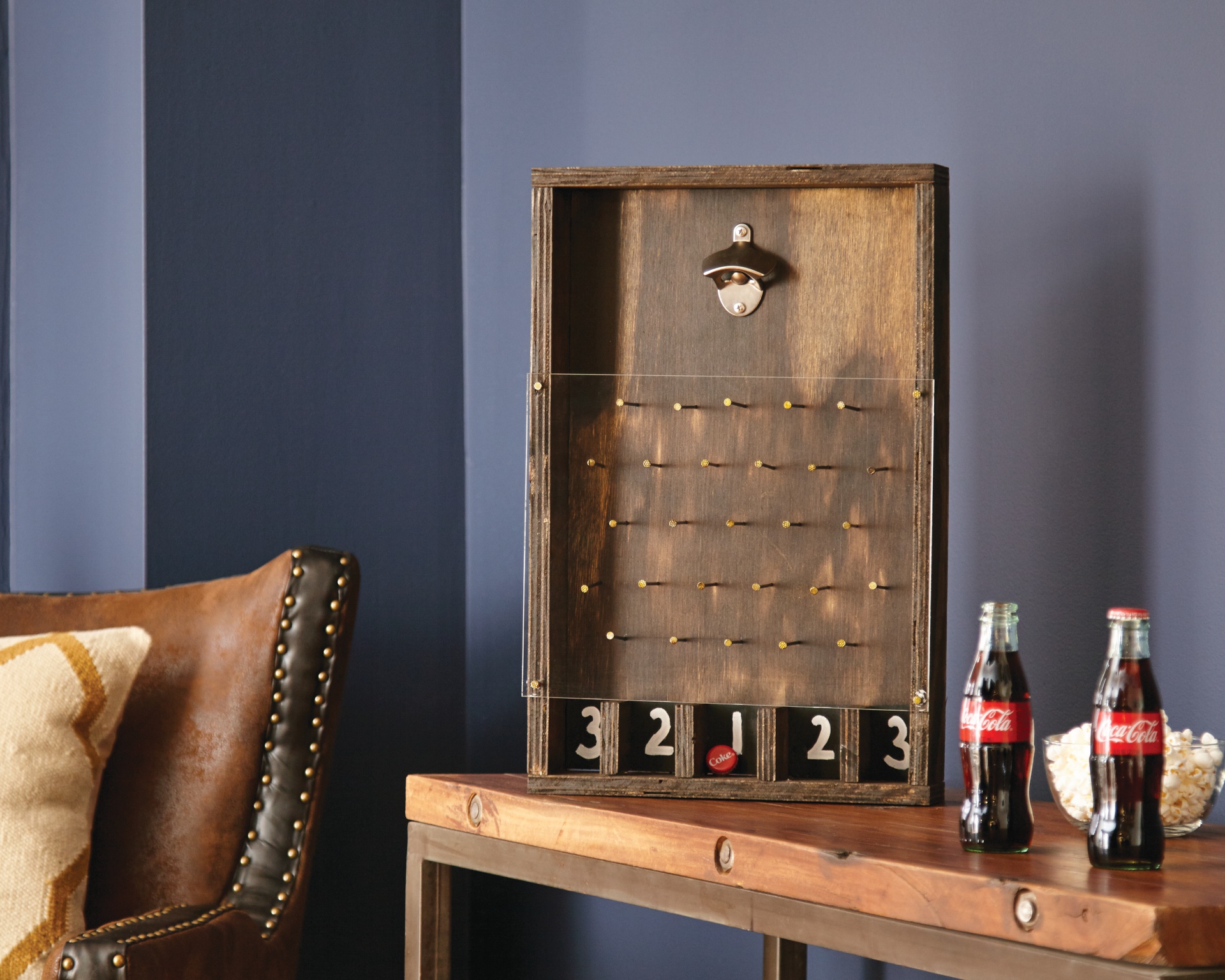 The Inspiration Game
Happy Monday loves! I'm so frustrated at the weather here in Connecticut these past few days. The sunshine seems to constantly be playing hide and seek. Seems like Mother Nature likes to play games. LOL. Anyways speaking of games, today is the day…it's time to party…virtual style of course! Today I get to share my version of the Bottle Opener Game I mentioned in this post. Have you signed up for the DIH (do-it-herself) workshop yet? It's happening THIS THURSDAY Saturday June 10th. I'm so happy to be sharing this with you all. This time of year, so many parties will be happening indoors and out and this game is an easy one to move around and have some fun with family and friends. I built this project in under an hour and that included cutting the wood pieces and painting/staining. I really like the size of the game and that it can fit really nice in a game room or family room. You could build your very own Bottle Opener Game. Check with your local Home Depot for details and to register. This was such an easy project to do and I did it on a Saturday morning and still had time to enjoy my day.
My Version of the Game 🙂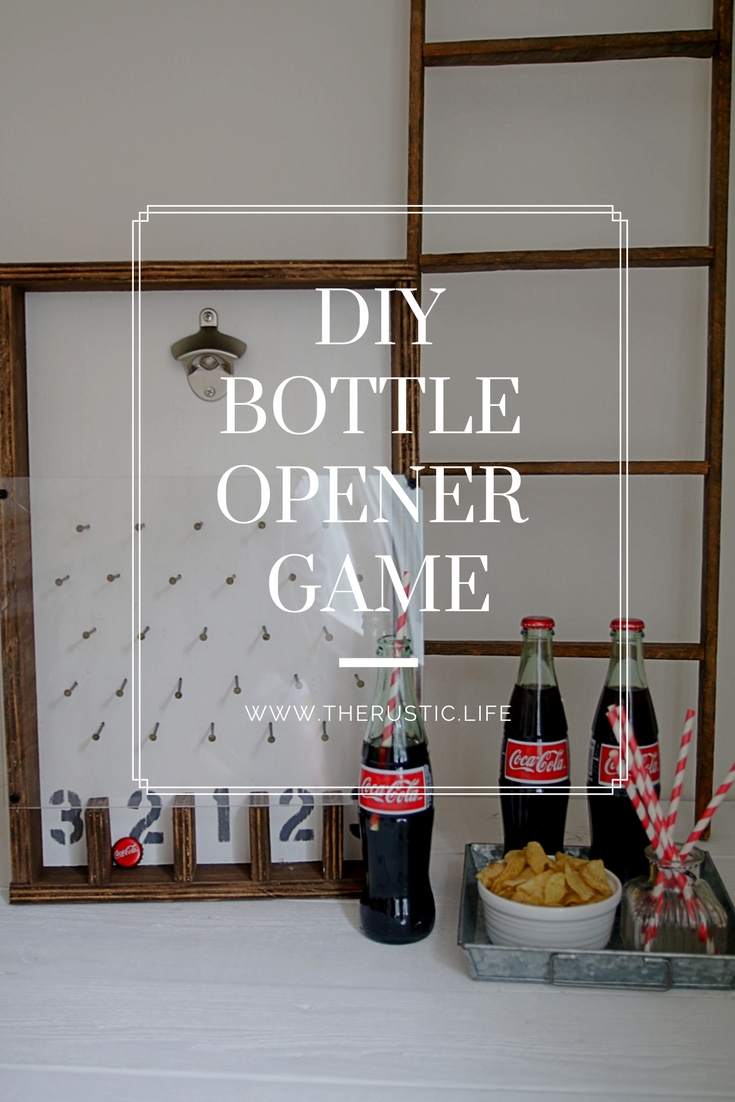 Loves you should totally make this and it's perfect for Father's Day … it's so easy and quick and super fun. Grab some girlfriends and head to your closest Home Depot.
I said it before and I'll say it again, Home Depot never fails when it comes to inspiring us DIYers. They have workshops at all of their locations for you do-it-yourselfers, do-it-herself and eevne for kids. They are for anyone, really, for all ages and skill levels. Lean things from building home decor pieces, to home reparis and even how to operate tools (this can be really scary for us women sometimes). You can visit www.workshops.homedepot.com to learn more.
If you have taken a workshop at The Home Depot, I would LOVE if you took just a few minutes to fill this workshop feedback survey. It's really gonna help the talented workshop team at The Home Depot, make sure they are delivering to you workshops you enjoy ?
You can attend your local Home Depot's workshop and make your very own Bottle Opener Game after this virtual party. It's a fun time to grab some girlfriends and make it a girls night out!
DATE AND TIME:
Saturday June 10th, 2017
10:00 AM – 11:30 AM 
Remember to hop on over to these other blogs and attend the Home Depot virtual party and see how these talented ladies DIH'd and styled their very own Bottle Opener Game.
Sponsored by The Home Depot.