One of my favorite things to put out for guests whenever I'm entertaining is a charcuterie board. I remember my first one I made. It was rather boring and didn't have much to offer. Can we say crackers and cheese lol.
Well today it's a different day people. My charcuterie boards are magazine worthy and quite delicious if I may say so myself.
Today I'm going to share some tips with what I've learned over the years that will help you to be the hostess with the mostess and make a charcuterie board that wows your guests.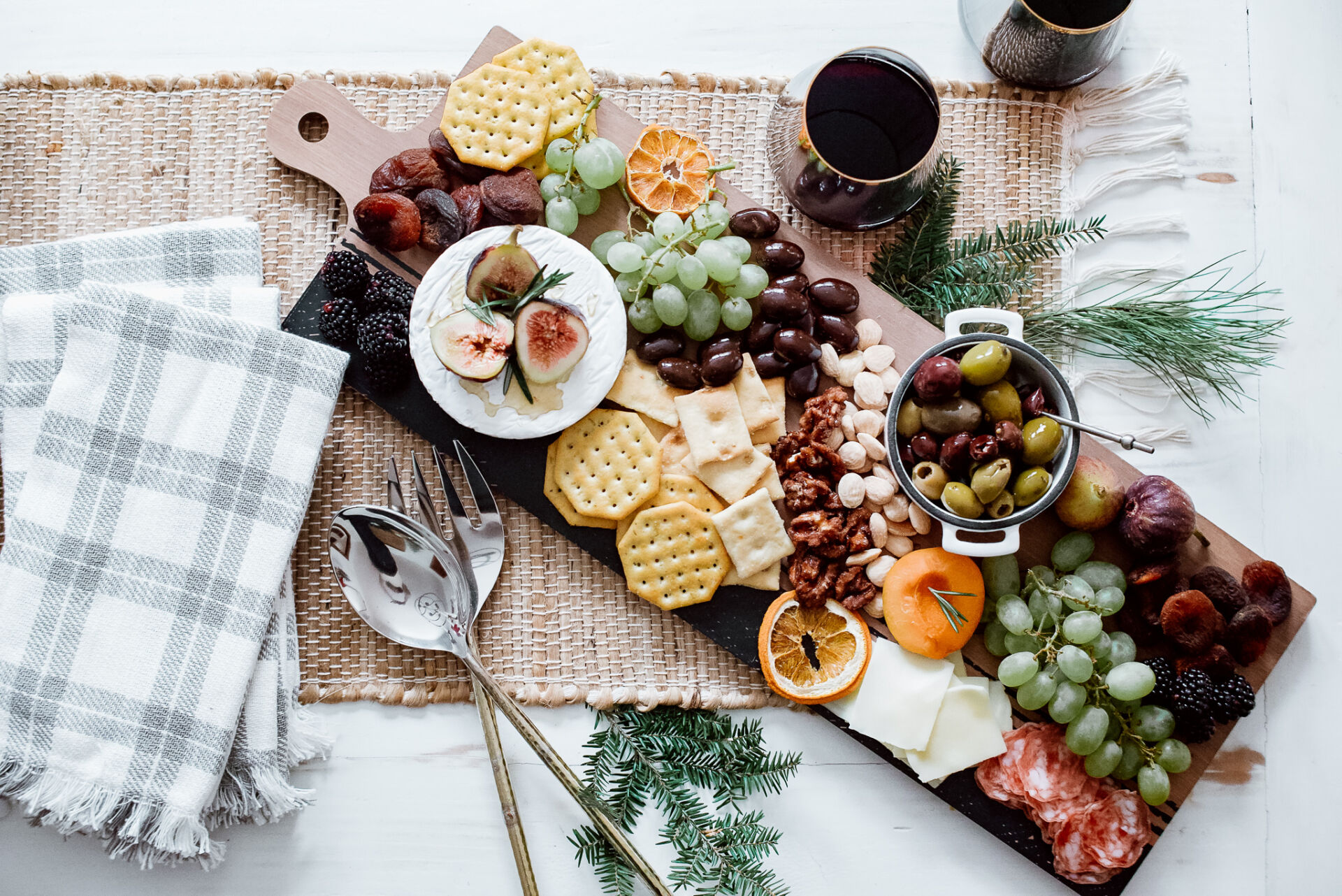 It all starts with finding the right board, when doing this, consider the size, filling your board is necessary when it comes to presentation. First off make sure that your board has a variety of offerings. Variety is key, always. For presentation you want a variety of flavors, textures, colors and options. A good charcuterie board will be balanced with salty and sweet flavors. Finishing touches make all the difference, so add drizzle to your cheese with olive oil, honey, flaky sea salt, ground pepper, etc. Get fancy with it, you can even add some tyme, basil or rosemary.
MEATS: The most common meats on a cheese plate you will see are pepperoni, prosciutto, salami, etc. Don't be afraid to get fancy, buy and try meats you've never had, the majority of the time it'll impress everyone.
CHEESES: choose a wide variety of cheese; about 1 or 2 oz per person as a hors d'oeuvre. When we are talking about variety, I am talking about soft and hard, mellow and sharp, etc. Your cheeses should be already slices and easy to serve.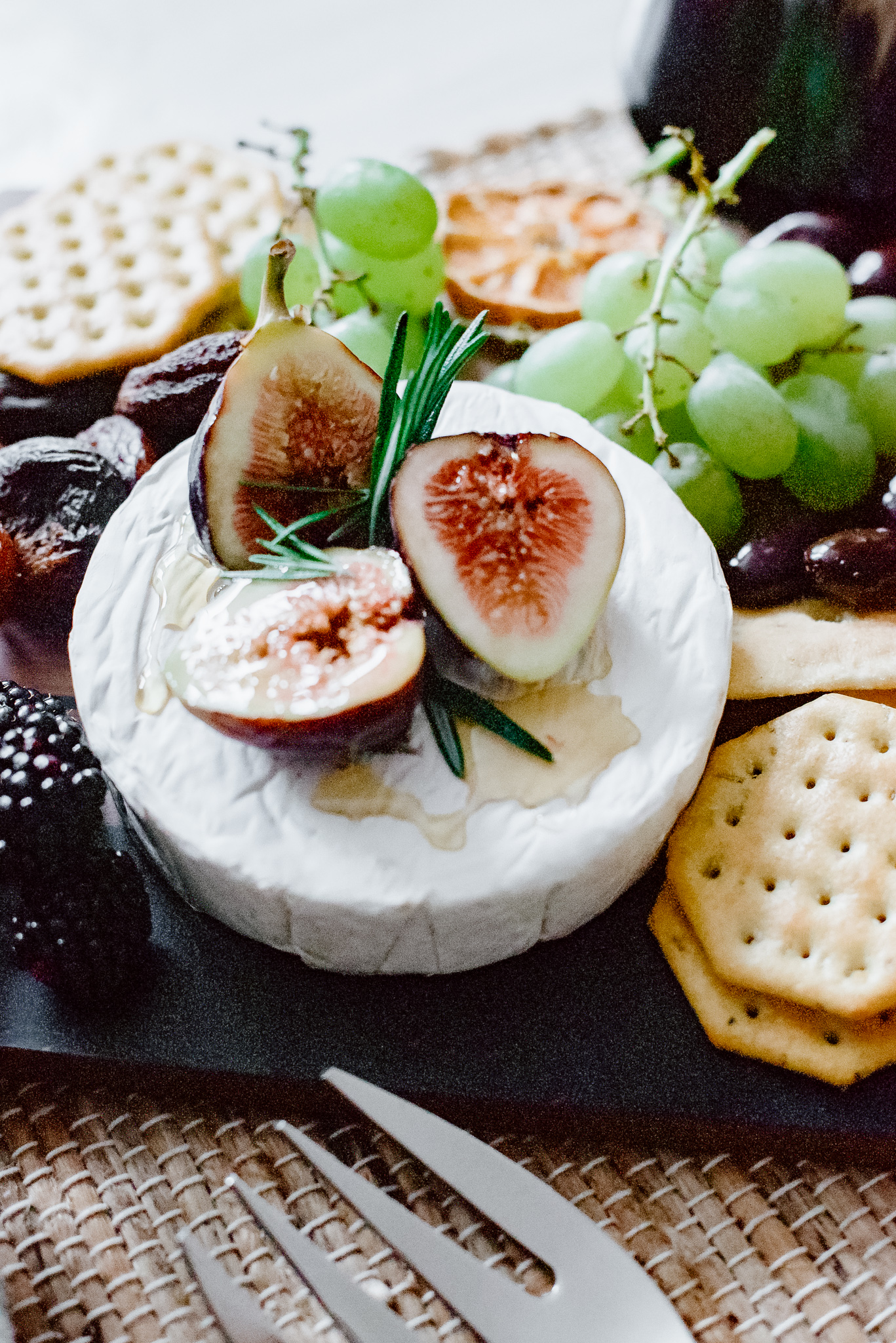 FRUITS AND NUTS: Fresh fruits, dried fruits, sometimes even candied fruits mixed with nuts will add a variety of beautiful colors and taste to your board. Look for fancy nuts to add to your boards, don't go with your average mother's almond, it's time to get fancy, look for the marcona nuts, that are actually located near the cheeses in your grocery store.
BREAD AND CRACKERS: Include buttery flaky crackers, salty crackers, grain crackers, thinly sliced and toasted baguettes.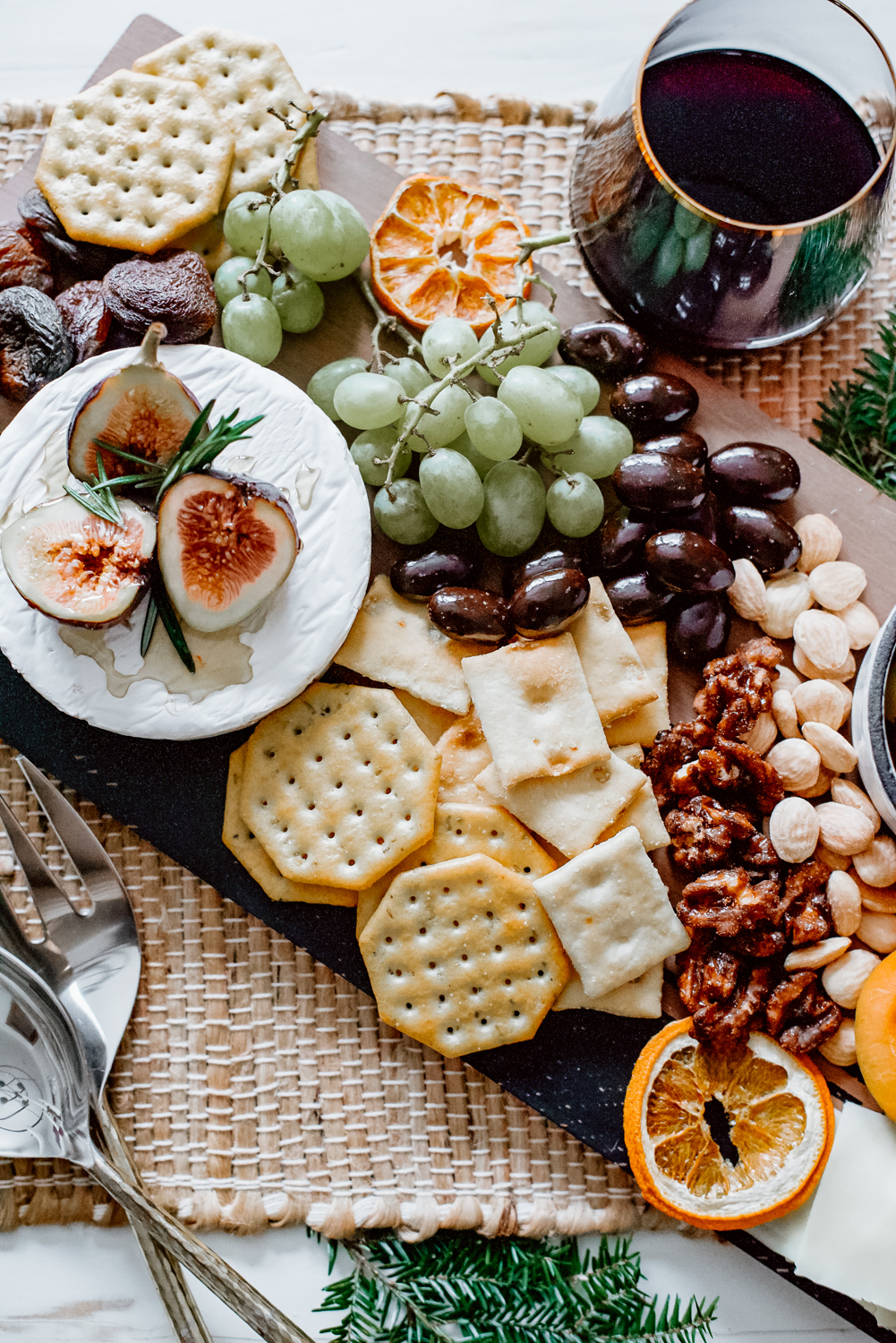 PICKLES, OLIVES AND DIPS: Adding small bowls with pickles, olives, dips, jellies add great texture and flavor. It also adds zest and zip to people's pallets.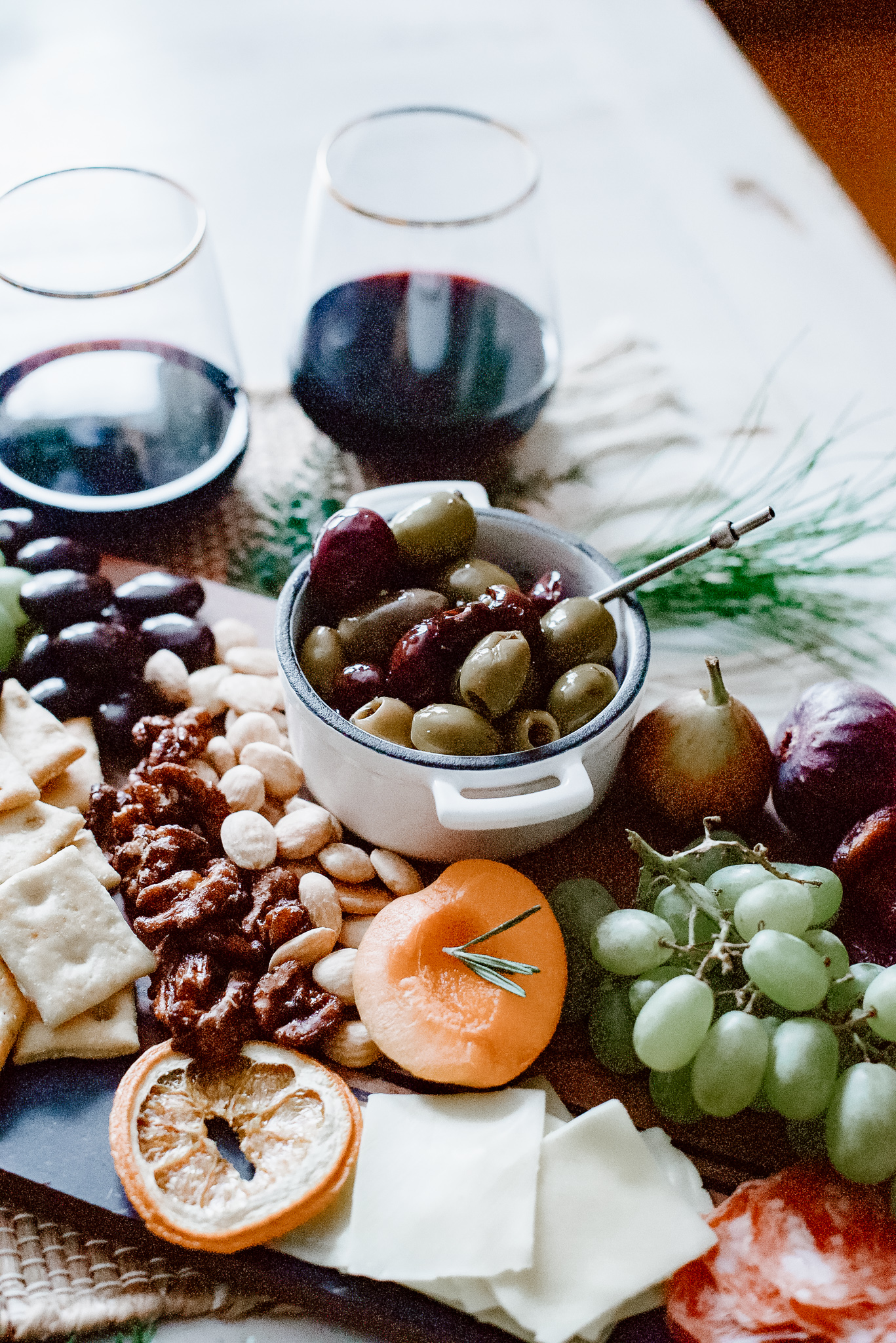 Next time you need an easy, fuss free party appetizer, creating a charcuterie board will impress. Add some wine and you have yourself a meal!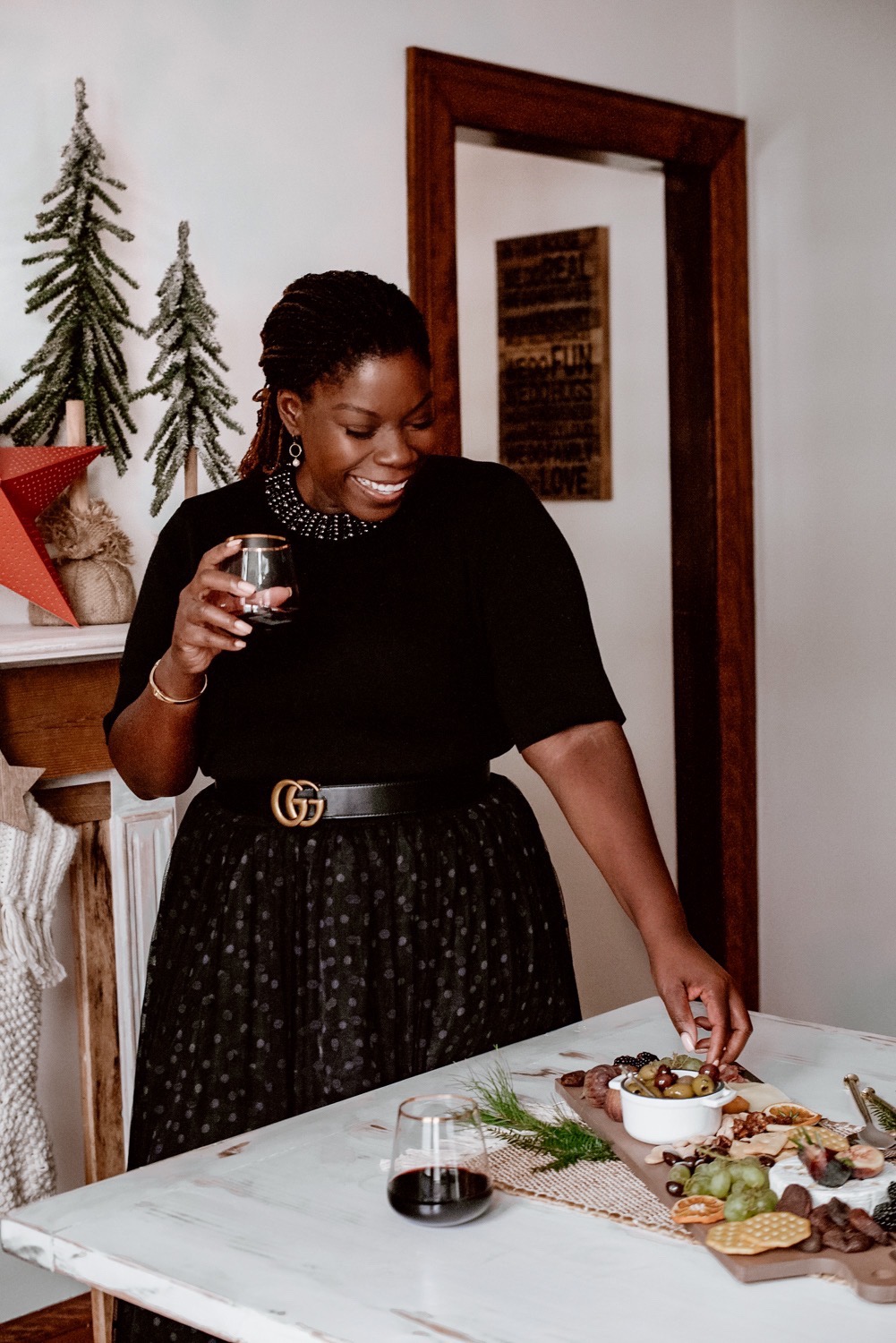 SHOP THE POST