THE HISTORY:
Where do I begin? Really what can I say is that taaa daaa … I'm rebranding. Typing the words "I'm rebranding" seems so surreal (and scary) considering I have been thinking about it for a little over a year now. If you are a close friend or family member, then you know the conversations we have had about this. The fear and doubts, the why and why nots, the pros and cons. Then one day I woke up and decided that I wouldn't let fear steal my purpose. I no longer wanted to be recognized by what people thought I SHOULD be doing but what I WANTED to be doing.
As the year went on I kept asking myself "is this it"? "Is the content I'm sharing with the world helpful to the women that need it the most"? "What more could I be bringing to the table to make their lives easier, stylish and full of purpose and passion"? I knew the answers but doubt over and over again kept creeping in. Needless to say doubt didn't win and I'm here to do my thing in 2019 and beyond.
When I started The Rustic Life blog back in the fall of 2014 the name was so appropriate because that's how I was decorating my house and I used lots of vintage, found and rustic/farmhouse elements in not only how I decorated but in how I lived (no my passion and love for flea market finds, mason jars, chippy and rusty found treasures, and vintage inspired décor hasn't changed) and home décor will still be a major part of the content I share. Also when I started my blog, my content was more versatile giving readers inspiration for not just fashion or décor but beauty, recipes and advice on relationships and mommyhood. My heart kept telling me I needed to go back to these roots. Back to inspiring women on how to wake up everyday and be inspired with a passion for living.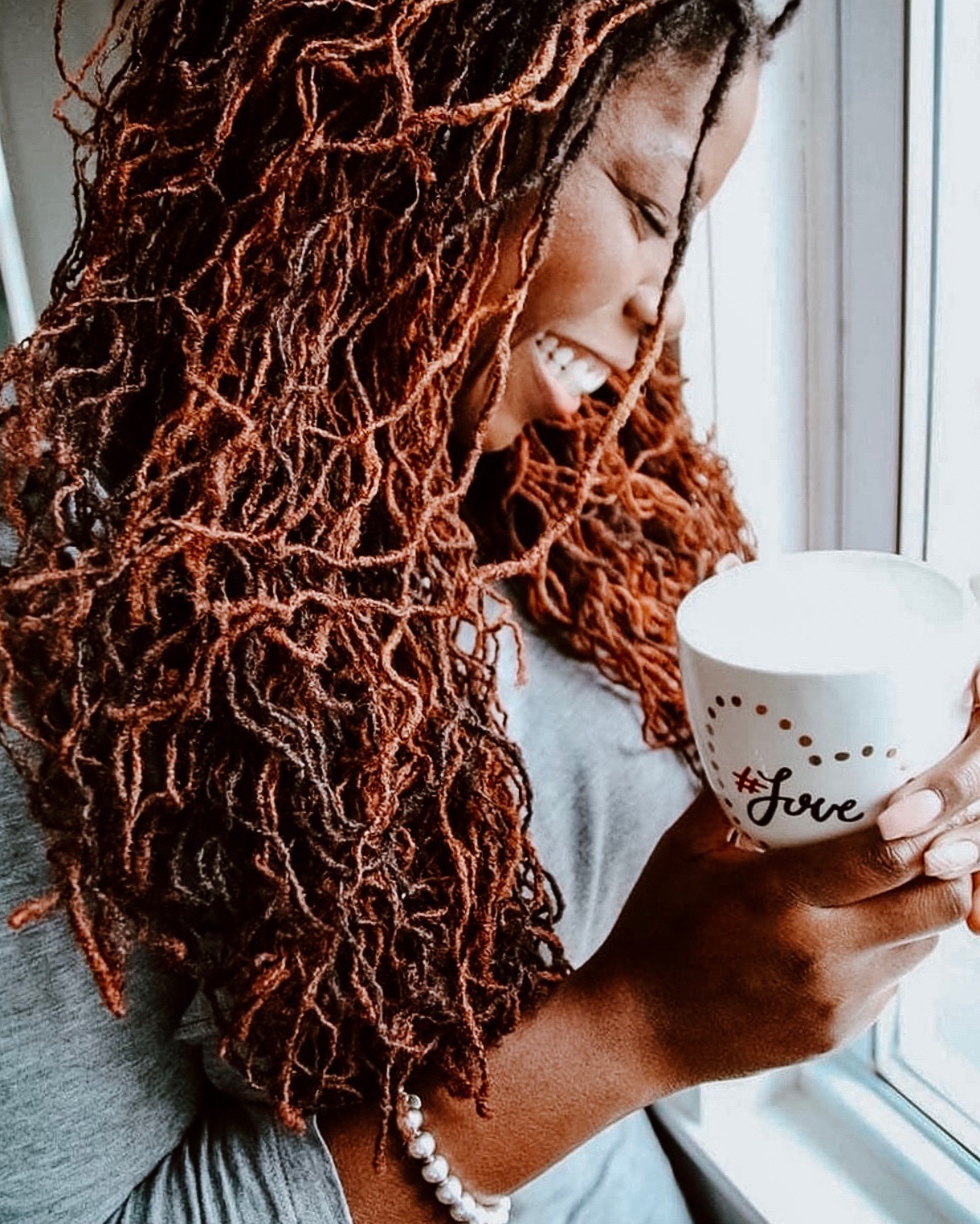 Welcome to Sandra Morgan Living – a lifestyle destination for those who want to live their life with style + purpose. What does that mean? Well, simply put my content will be the same as you have seen this past year, but now I want to ensure that you wake up everyday feeling like you are living your life with purpose. What ever that purpose may look like to you. It may be to be a better nurturer, mom, wife, world traveler, cook, leader or doer. This is your world and only you can decide what's important to you and what isn't. I want my purpose to be about making your everyday life easier and for you to feel uplifted and inspired to do more and be more. I hope this all makes sense and that you enjoy this elevated blog journey.
WHAT'S UP WITH THE NAME?
Morgan: The last name I was born with. A strong family name that I value and that means so much to me. I toyed with using my married last name but my heart said otherwise. I wanted to do this rebrand with the legacy of my family name behind it, because you know what …  I have big dreams. Dreams that I will work tirelessly to reach each and everyday. The use of my birth name is also an homage to my father, whom came here from Jamaica, with very little education and resources and who worked tirelessly to give his family and his children the best life possible, in more ways than I could ever thank him for. So there you have it, the reason behind Morgan.
WHAT'S NEXT?
Well there is a lot and I mean A LOT of work that goes behind doing such a major rebrand. From updating social channels, to rerouting website addresses to notifying those who need to be in the know of what's up so they know how to reach you. You will see changes happening over the next few weeks so that by 2019 SML will be where it needs to be.
I want to say thank you and give you all a big ol' hug and kiss, because without you there would be no me. Forever grateful for your continued love and support!