With people still practicing social distancing the 4th of July will look a little different this year for many people. It's one of the most popular days for having a party, bbqing and eating all the not good for you food one can handle. Hey you only live once right. Even though your party may be on the smaller size this year, it doesn't mean you have to do away with all the festivities. You can still have a very patriotic and fabulously styled 4th of July gathering. With that in mind, I've tapped into my love of creating themed dessert tables to share with you how you can take simple store bought bakery and sweet items and turn them into a festive and fun dessert table you and your guest will enjoy.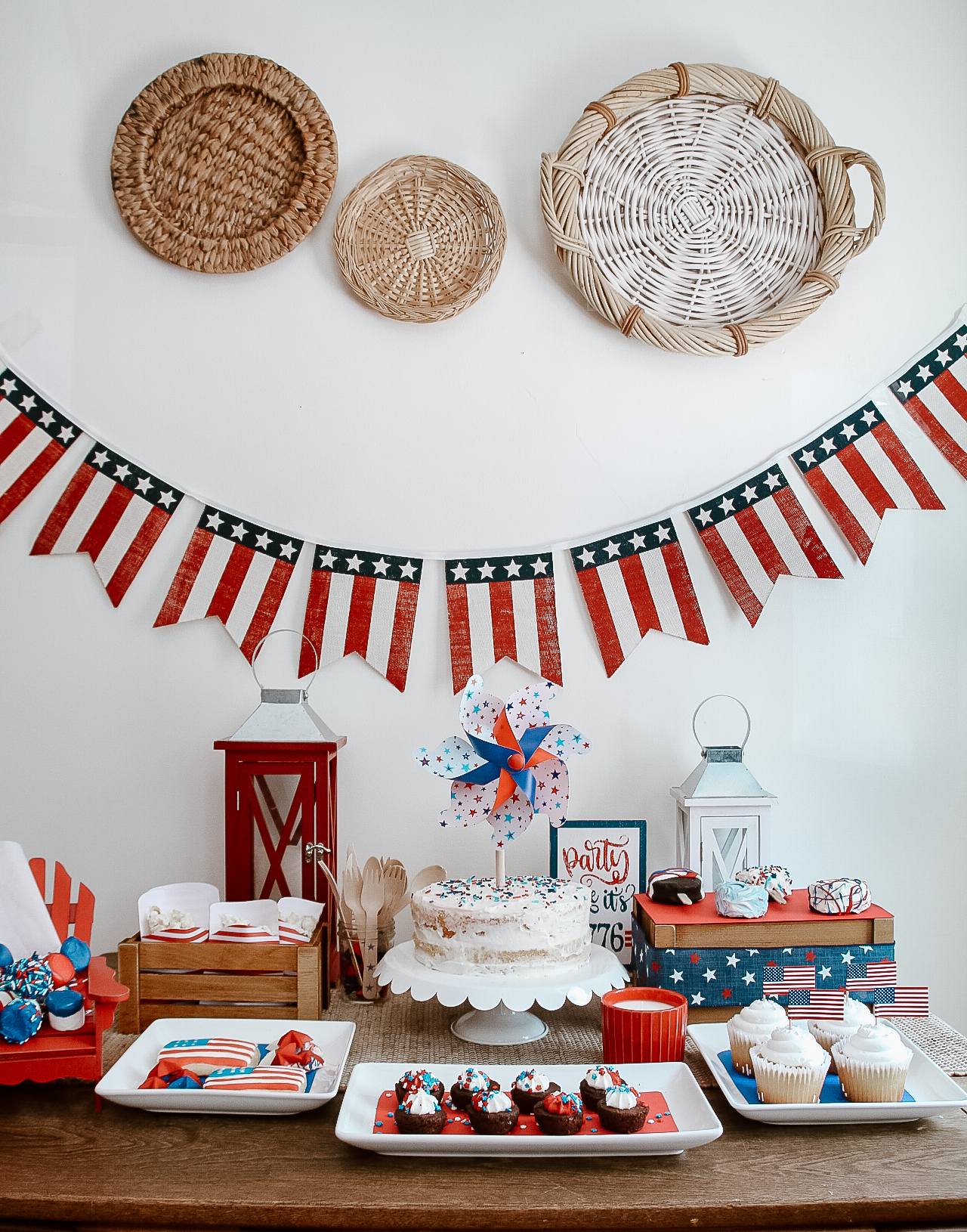 Just like in a floral centerpiece, there should be a hero item on a dessert table. Something that is in the center and makes a statement. I chose a bakery cake (I had also considered a pie). I didn't care for the red white and blue frosting flag on the top so I simply removed all that frosting on the top (replaced with sprinkles) and removed the frosting on the sides to make a cute DIY naked cake. The pinwheel topper I got a Target.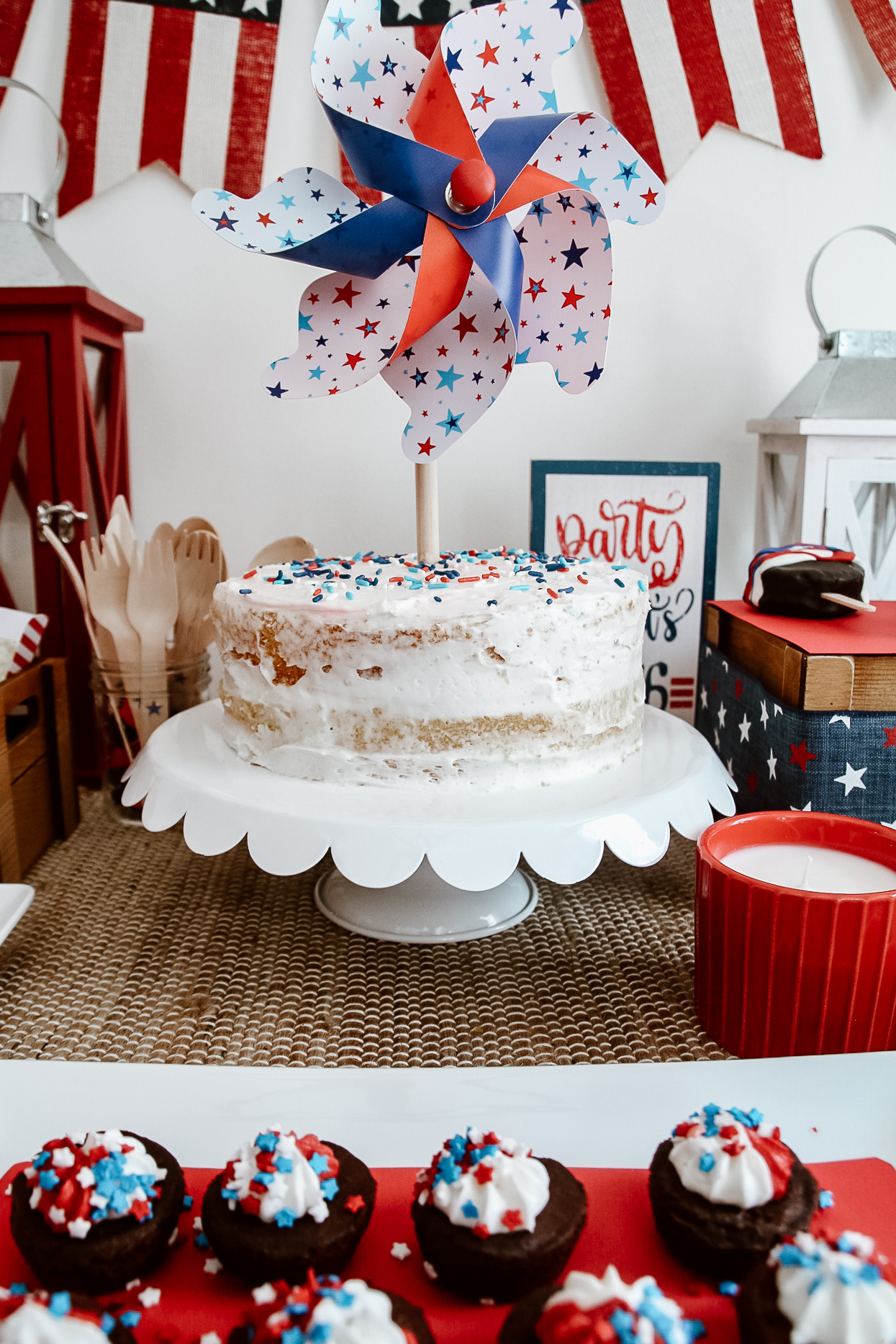 To make these cute marshmallow poppers, I simply dipped them in chocolate I got at Michael's that was melted in the microwave and decorated some with sprinkles.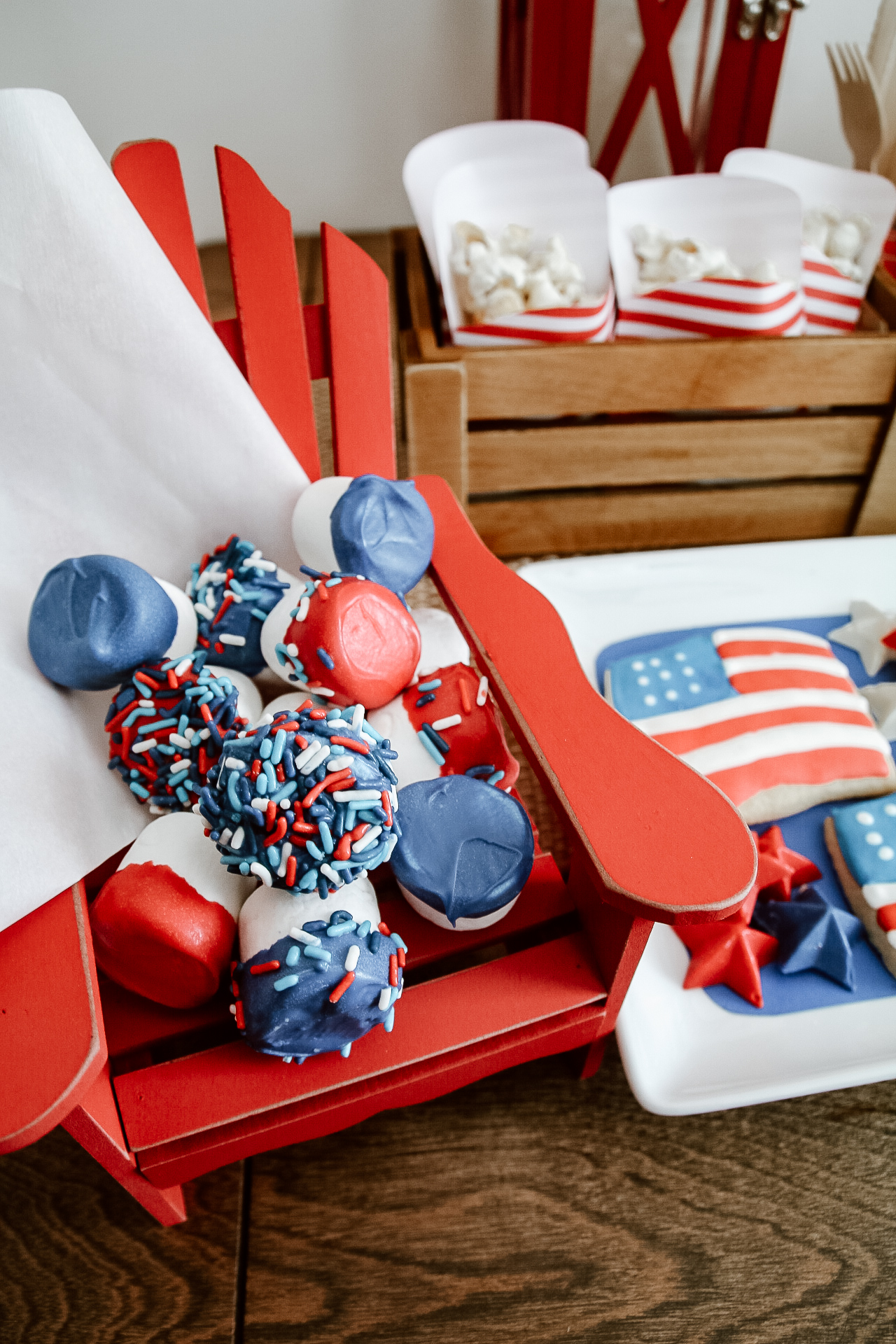 Dress up your store bought cupcakes by simply adding some paper flags. It's simple, inexpensive and a fun way to add a little flair. Got these flags at Michael's. Notice the paper on the plate? I love lining paper plates with coordinating paper to the them. It's an inexpensive and easy way to add some visual interest to your dessert table.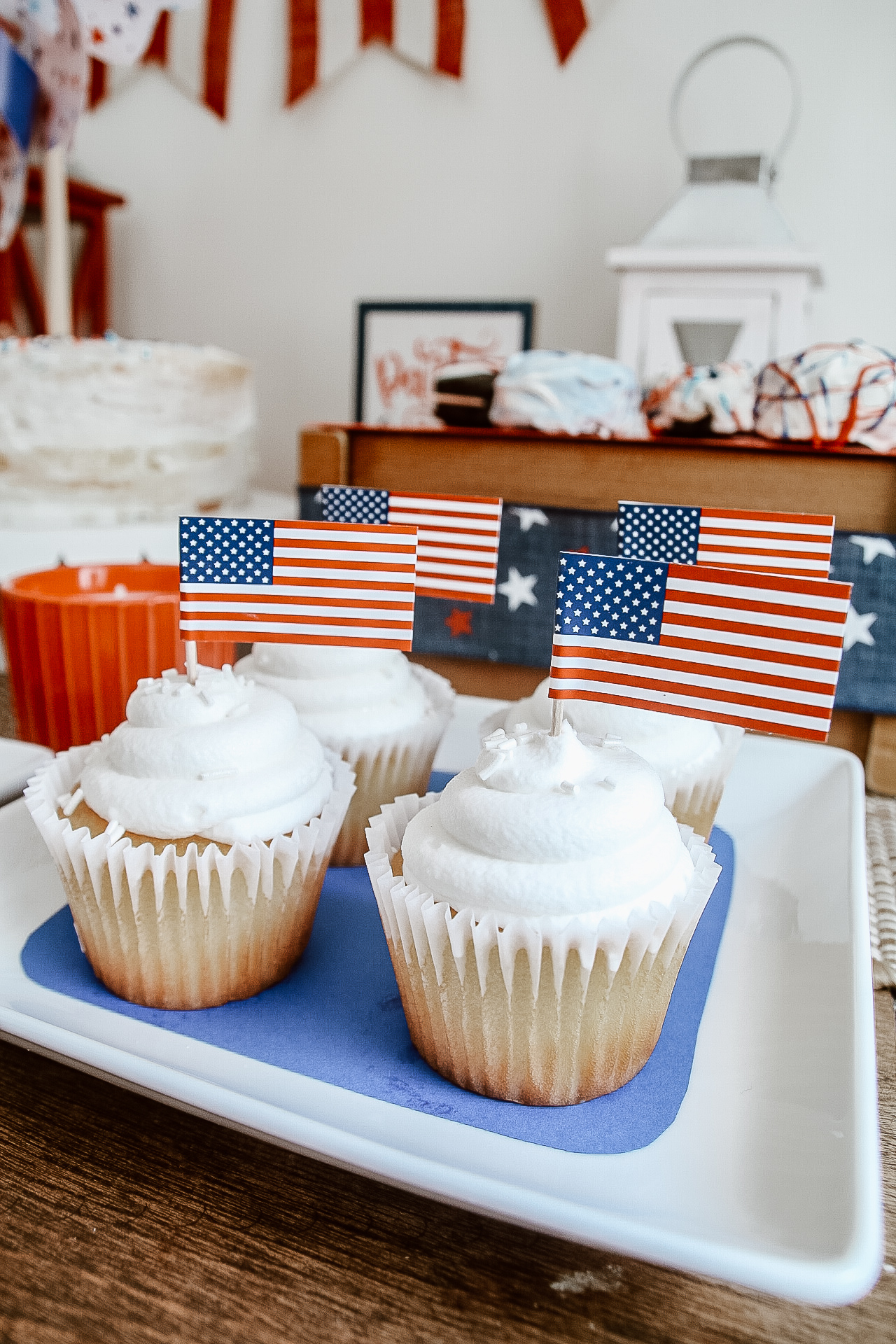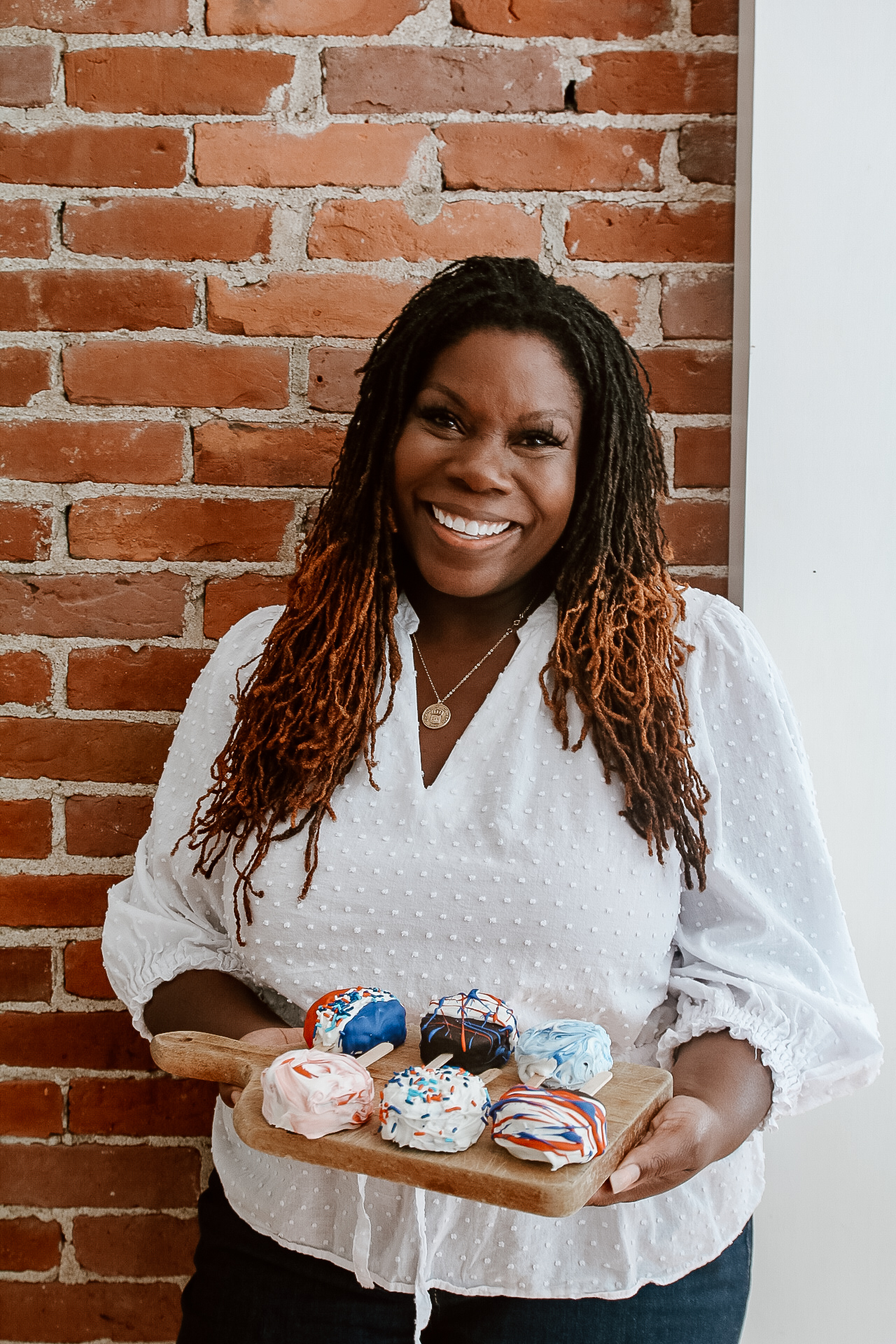 Patriotic ring ding popsicles? Oh yes. How cute and festive are these. They are so easy to make. Take a popsicle stick, insert it into the ring ding, put it in the freezer for about 5 minutes. While they are in the freezer melt your colored chocolate chips  (I got mine from Michael's in the baking aisle). Once they are out dip decorate them how ever you like. Swirl and twirl your little fingers away. You can drizzle with toothpick, a fort or a knife. Whatever you have that makes decorating them easy for you.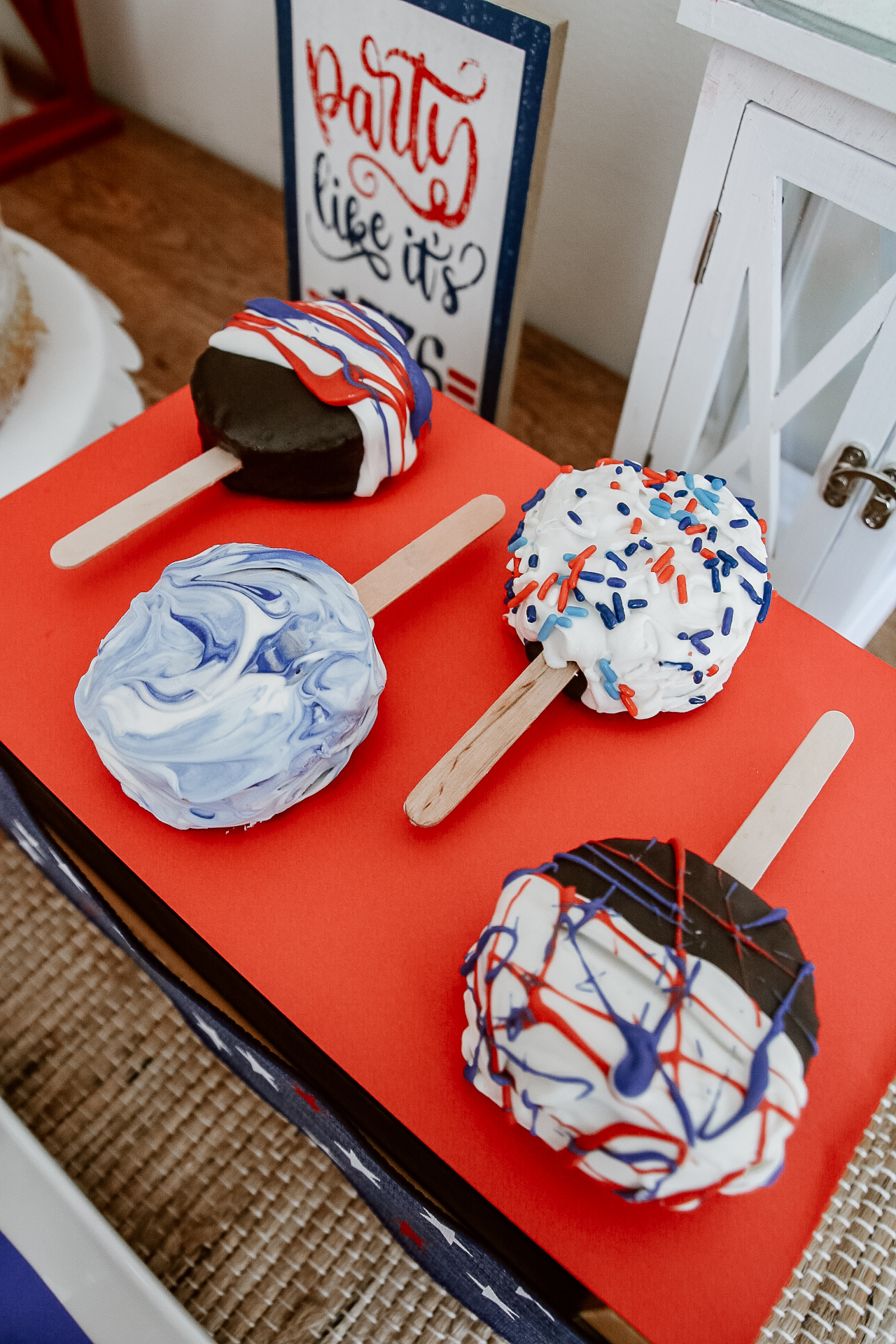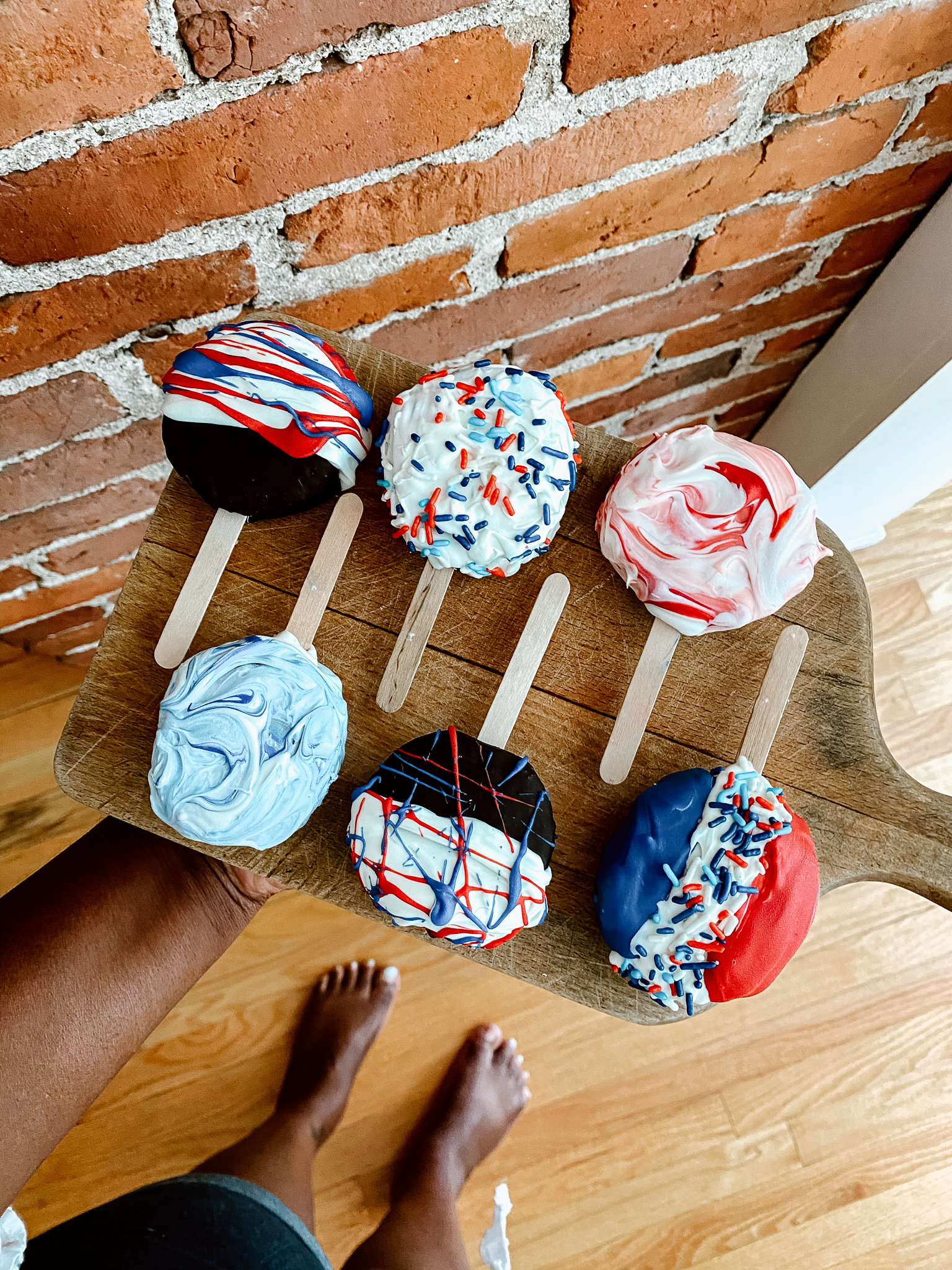 I hope this gives you a fun idea on how you too can celebrate in style this 4th of July weekend.