Picnics are one of my favorite things to do in the warmer months. There is nothing like going to the park or your own backyard and enjoying some time with someone special. Whether that is family, friends or a picnic for two. Your picnic style is definitely a personal choice. Some people are simple in what they like to bring from a paper bag lunch to picking up some Subway. Others may want a fancier fête and pack up a mini version of their kitchen from glassware to side dishes packed in their favorite ceramic dish.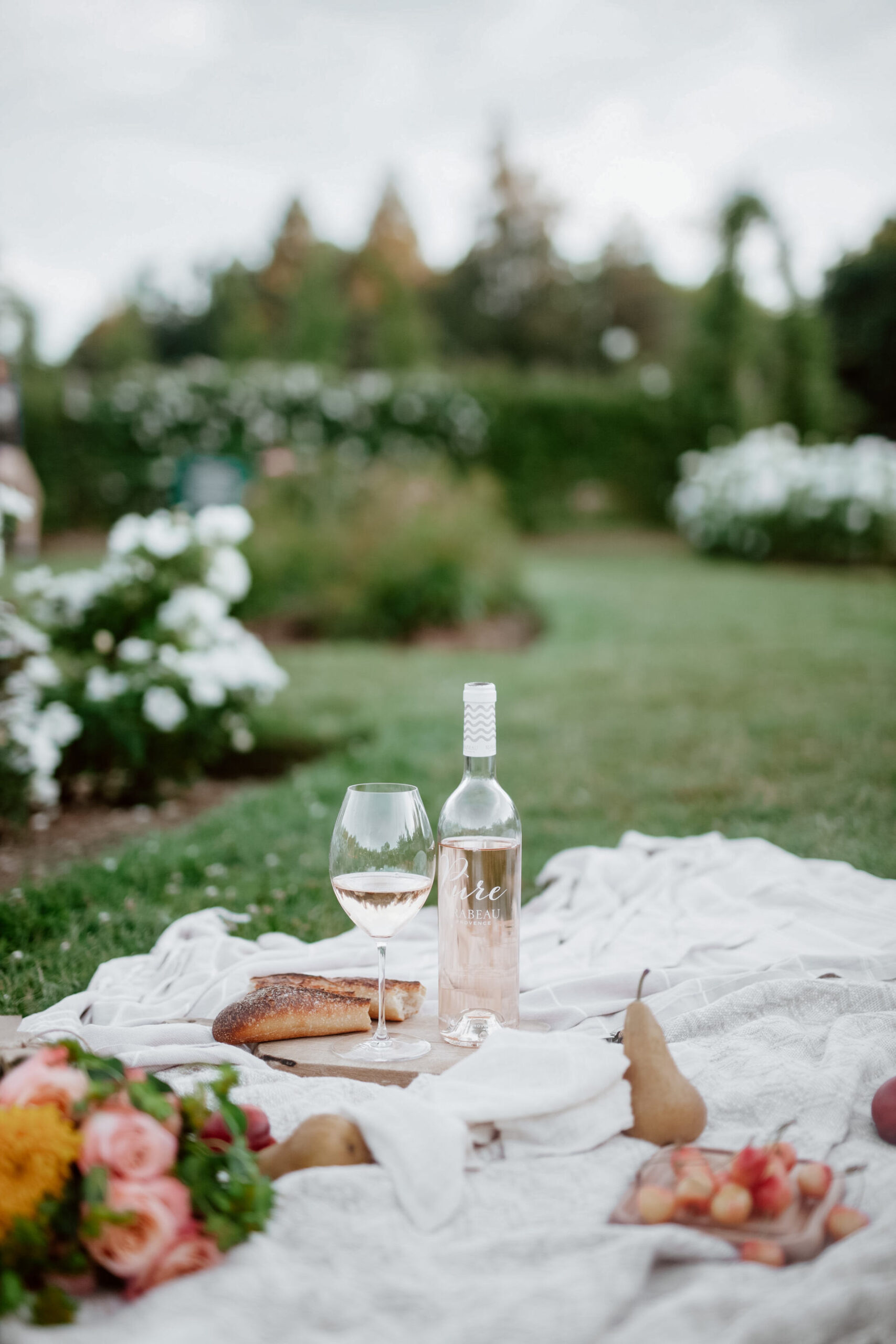 No matter your picnicking style … here are some tips to help you pack the perfect picnic.
Find the perfect spot. Not to sunny and not to shady. The right temperature makes your picnic a nicer experience.
2. Reverse pack, if using a cooler or basket. Pack your serving dishes/utensils at the bottom of your cooler or basket so they don't squish down your food and you can set the food out first.
3. Bring a table cloth AND blanket. There is no such thing as being over prepared. If something spills and makes mess … your tablecloth can serve as a blanket.
4. Try eco-friendly disposable utensils like wood spoons, forks and knives. Once used you can dispose immediately vs. bringing back home.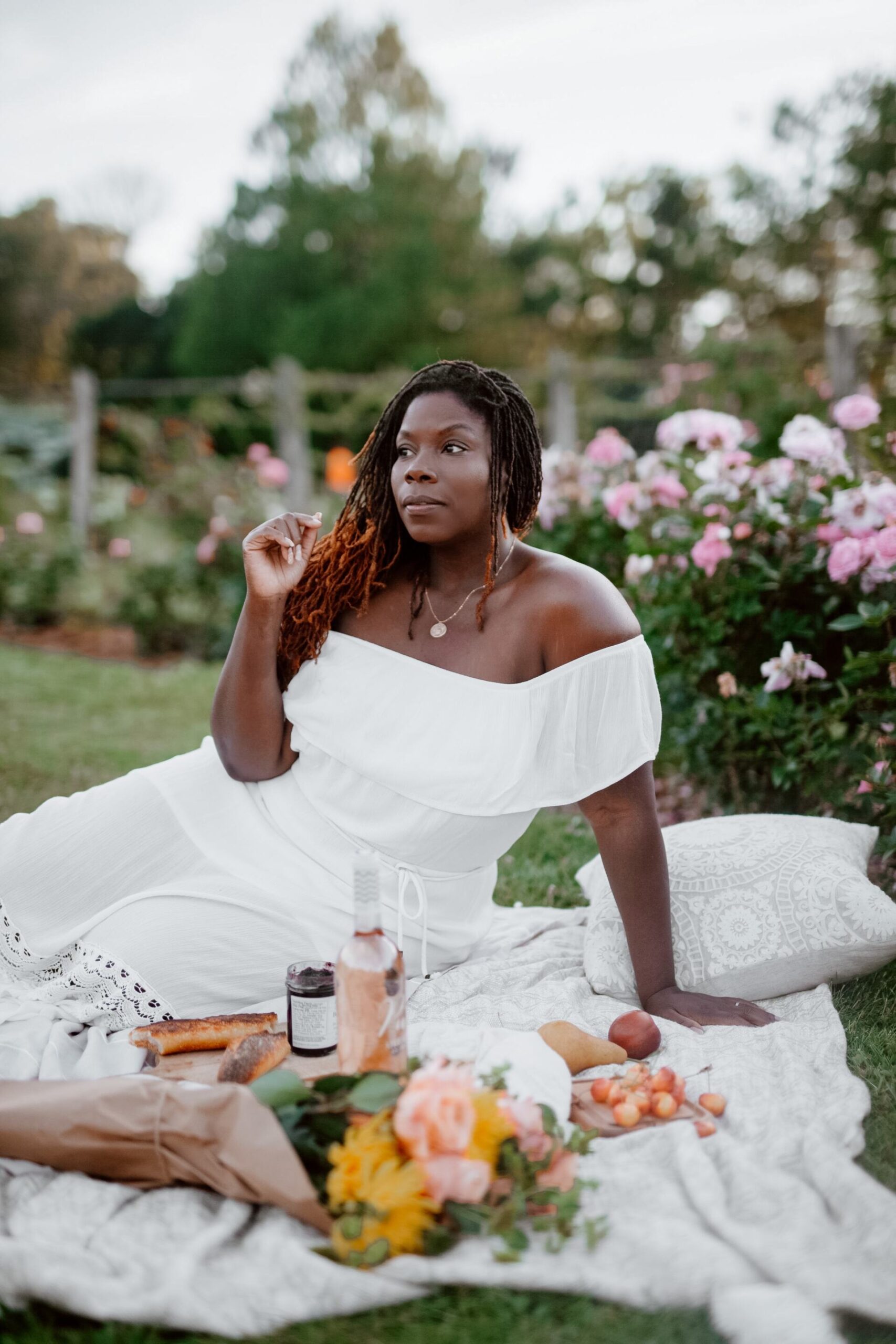 5. keep food safe. Don't want to lug a cooler around? Try icepacks in ziplock bags to keep things cool Use the heating packs sold at CVS that go in your gloves to keep your hand warm as an easy way to keep hot dishes warm.
6. If a simple romantic picnic is what you have in mind: key things to bring: wine, cheese, bread, some fruit spread and varieties of cheese. These are staples that most people enjoy in a casual setting.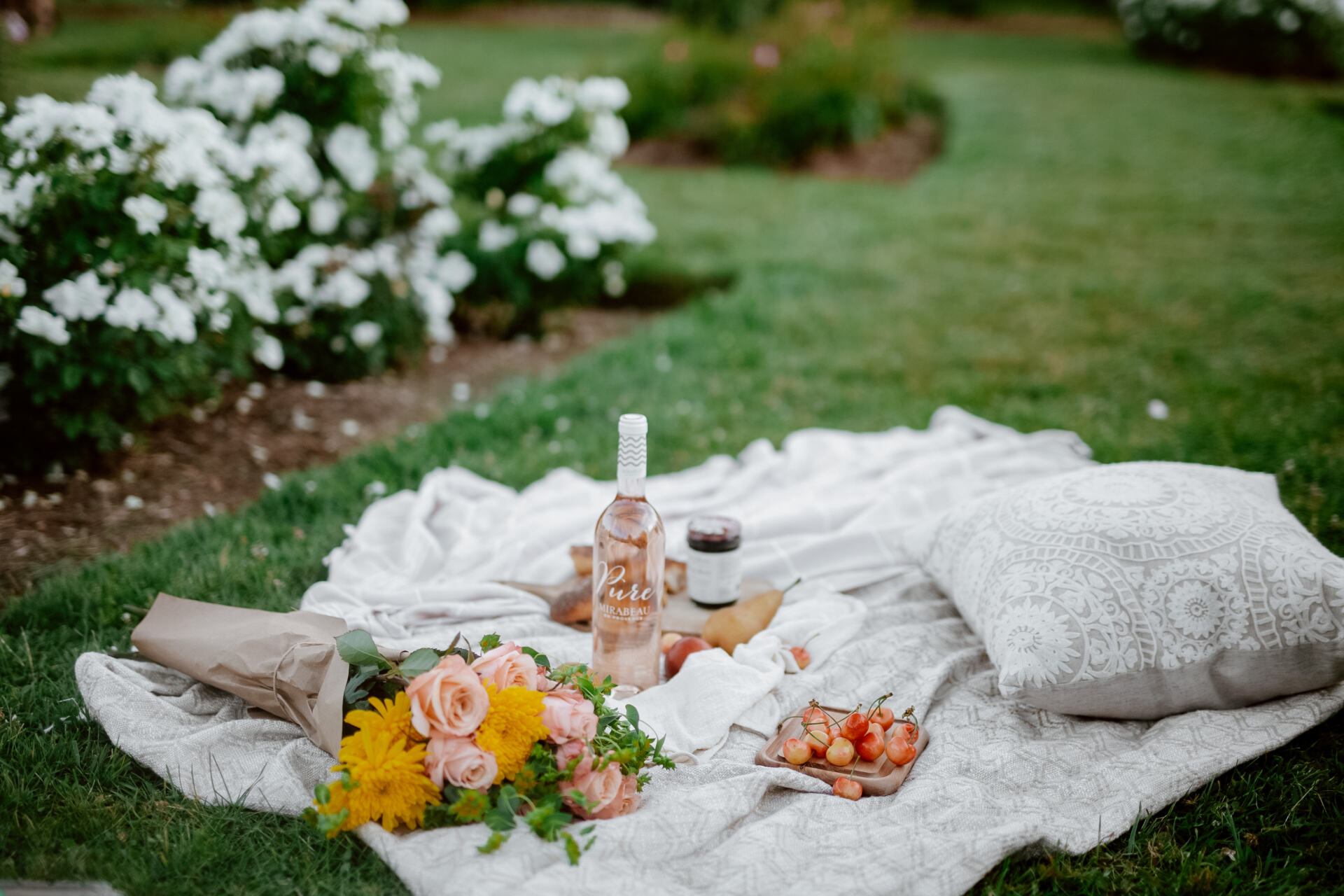 7. Bring options for beverages. Earlier in your picnic you may want water, but as the meal progresses, a glass of wine  or some craft beer may be what you desire.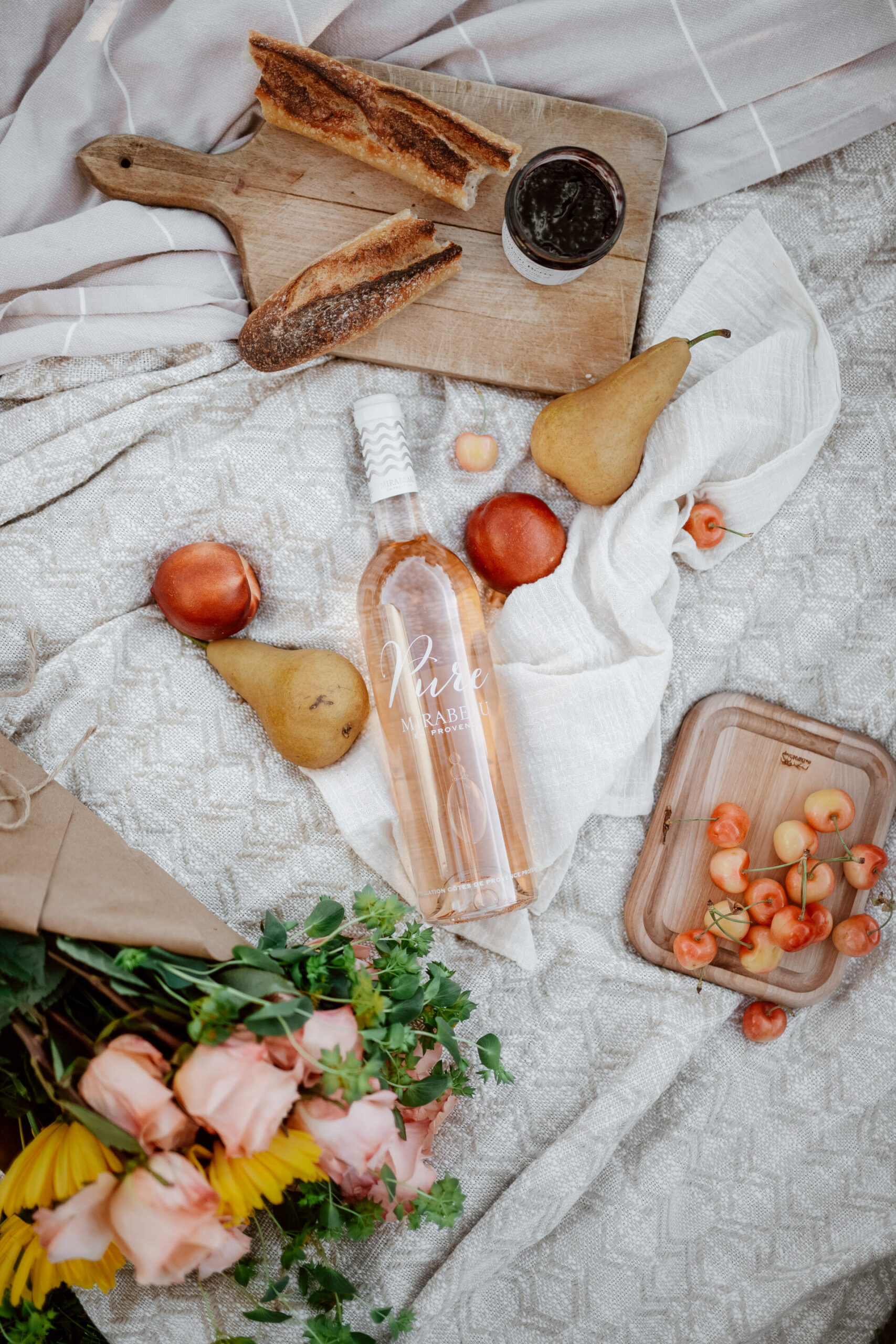 8. Even though wicker baskets are fun and cute, other things like coolers and tote bags also make practical options for packing your lunch.
10. Packing salads and desserts in mason jars are an easy way to make individual servings cute and easy to eat.
11. Love deviled eggs? Try transporting them in cupcake wrappers tucked into an egg carton.
12. If you'll be out a little late around the time dusk starts to creep in, be prepared with essential oils like lavender, lemongrass or citronella to repel pesky mosquitos. Put water in a mason jar, add the essential oils and top of with a floatable tea light candle. Cute and effective.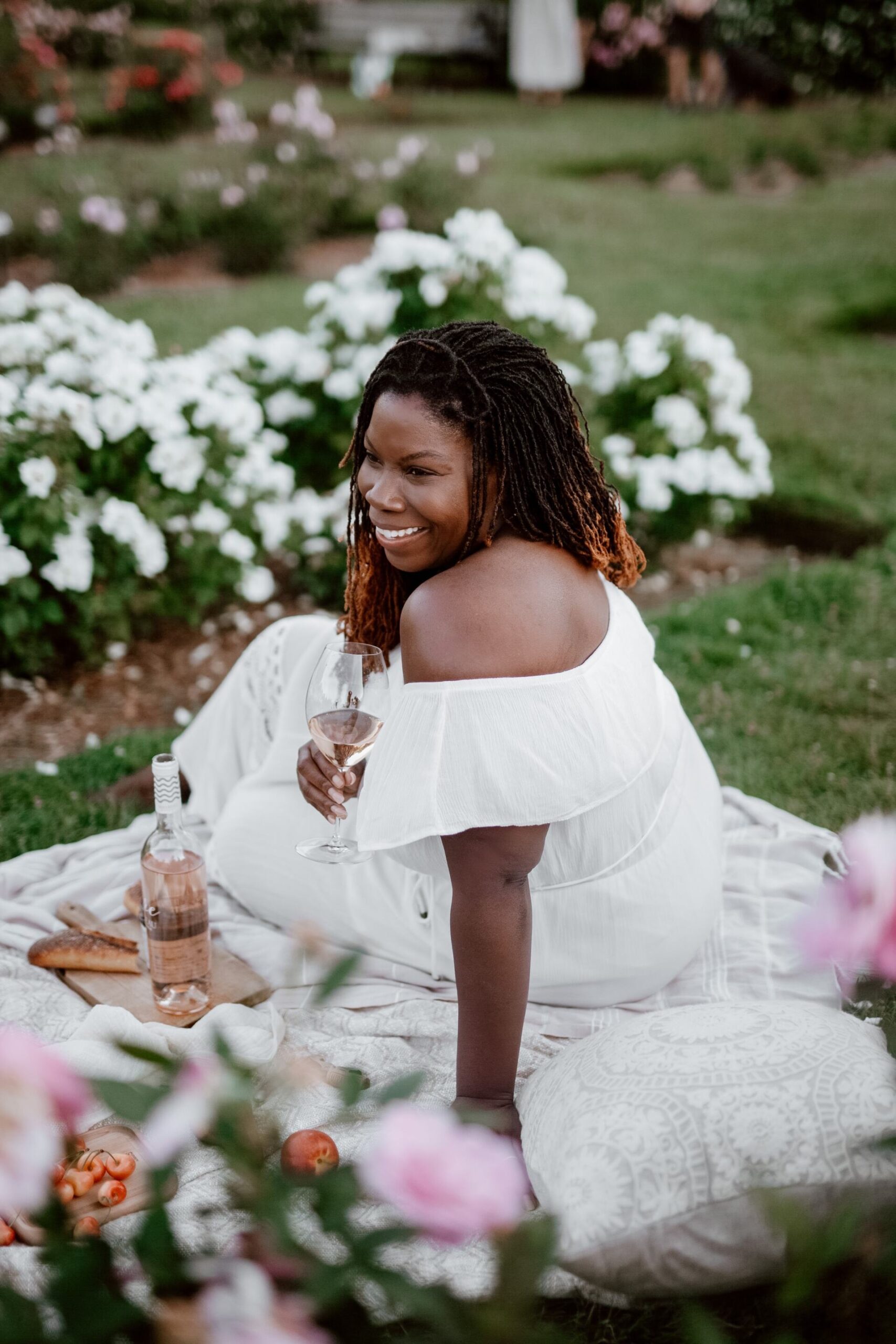 I hope these tips help you to have a prettier, easier and less stressful picnic the next time you decide to go out and enjoy a summer day.