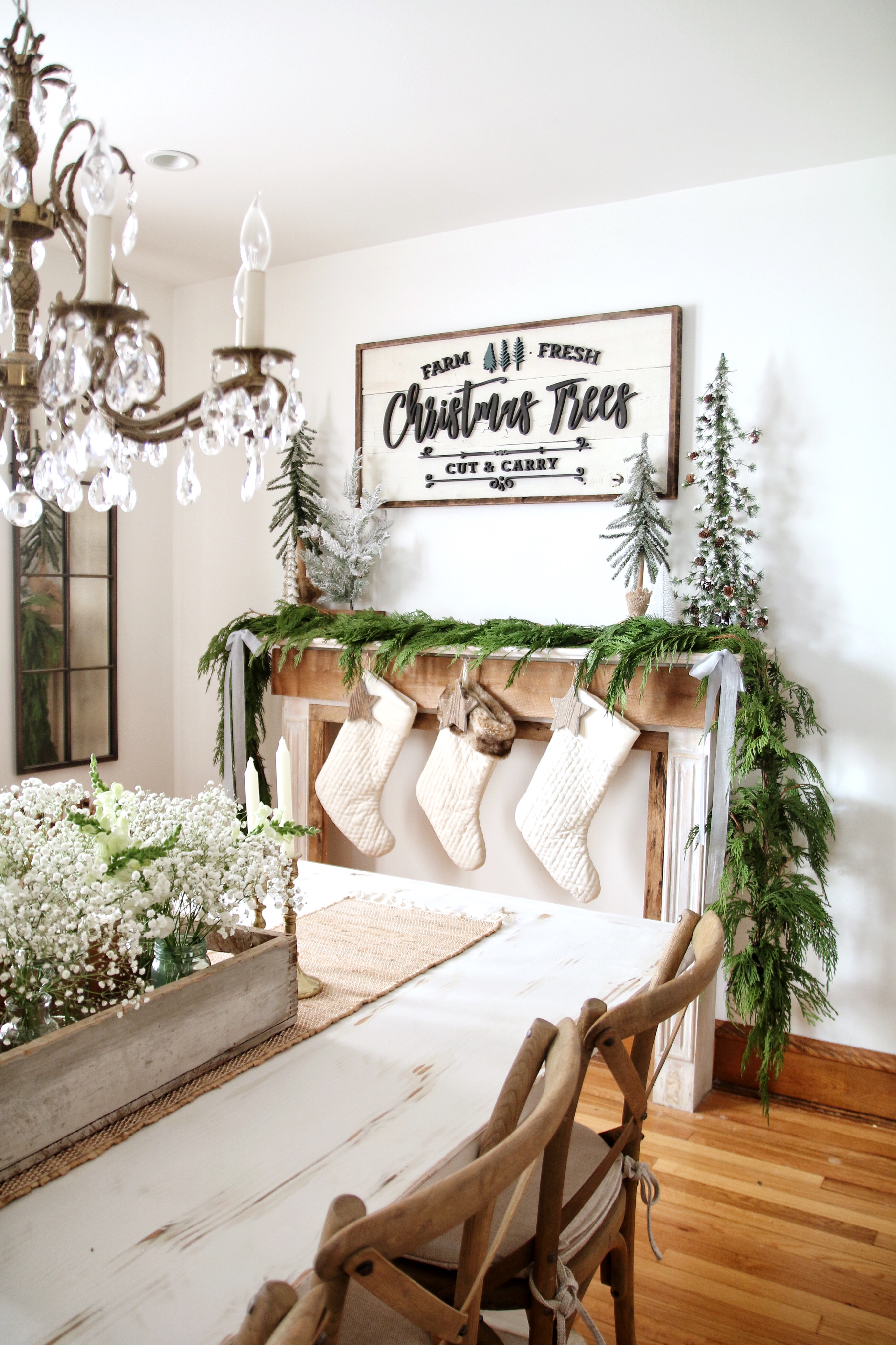 Happy Saturday loves, I hope you all had a lovely Thanksgiving and that you are no longer in a food coma. I think I'm half and half lol. Did you score any good deals for Black Friday yet? If you haven't checked out my Black Friday and Cyber Monday page, CLICK HERE to check out some really deals that offer up to 50% off.
Let's get to this fireplace mantel. If you remember how it looked this time last year, it was pretty but I thought it needed a more down to earth rustic feel. Cue my go to woodworker Mark. This was an easy thing for him to do and he had it updated within an hour. I had a piece of rustic wood in the basement that I just knew would be perfect for the front piece. For the side of the top of the mantel, I luckily had an old wood sign that was in my kitchen that I was no longer using. It ended up being a pretty good fit that just need a little taken off on the sides of it to work. As for the inner sides of the mantel, Mark had two pieces of rustic wood that were just skinny enough to fit there. This makeover was free ? no extra material needed. We just put our heads together and looked around and saw what we had. If you want to do a rustic mantel makeover, just check around your home. TIP: Another place you can check for rustic/reclaimed wood locally is Craigslist list and your local salvage yards. (Mark wants to find a REALLY nice piece of reclaimed wood for the front, so the front might just be getting a little more rustic real soon).
The Christmas décor came out just as I imagined. I used the same Christmas stockings I had from last year, you can get them HERE, but added the little wood starts that I found at Target in the dollar spot. The sign I got from Harper Grayce and the various Christmas trees are from Pier 1 and Home Goods. The little flocked white one I picked up at Target last week. I'm so happy with how it came out and I hope this gives you some inspiration for your decorating this year.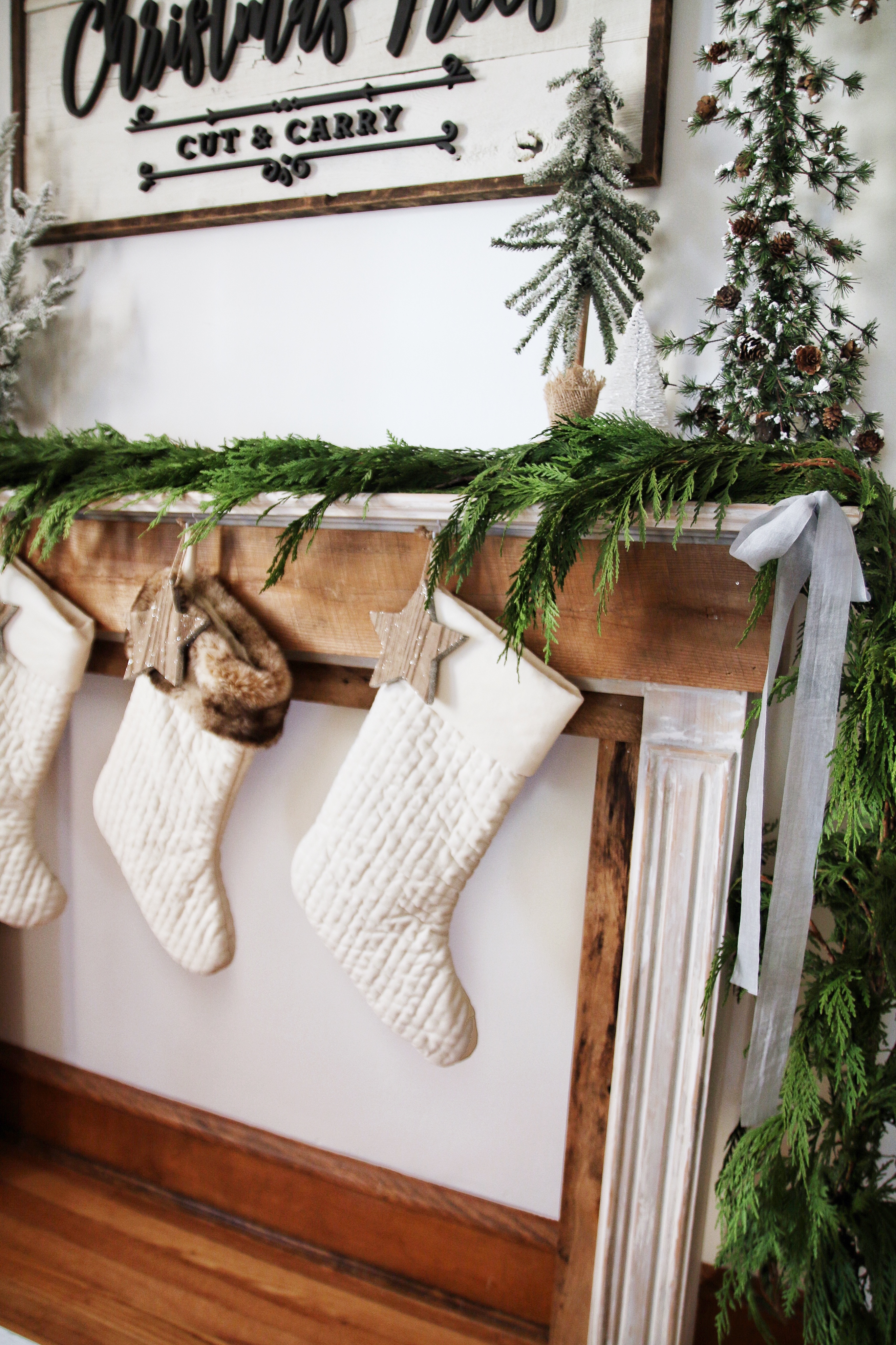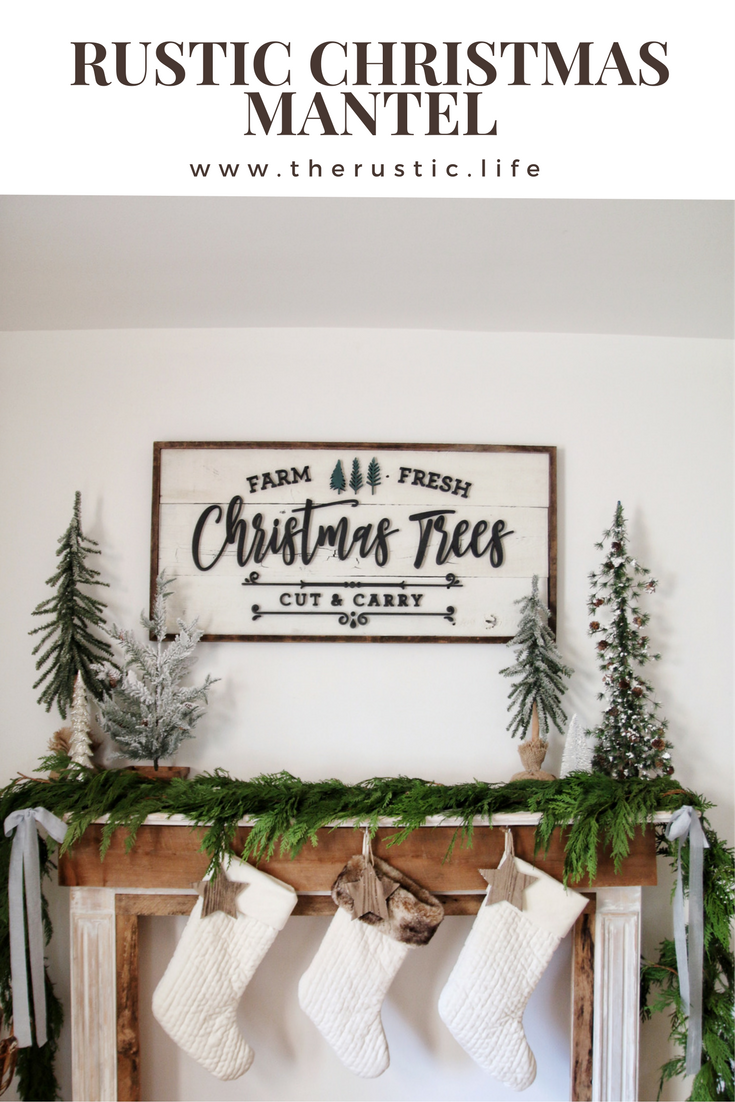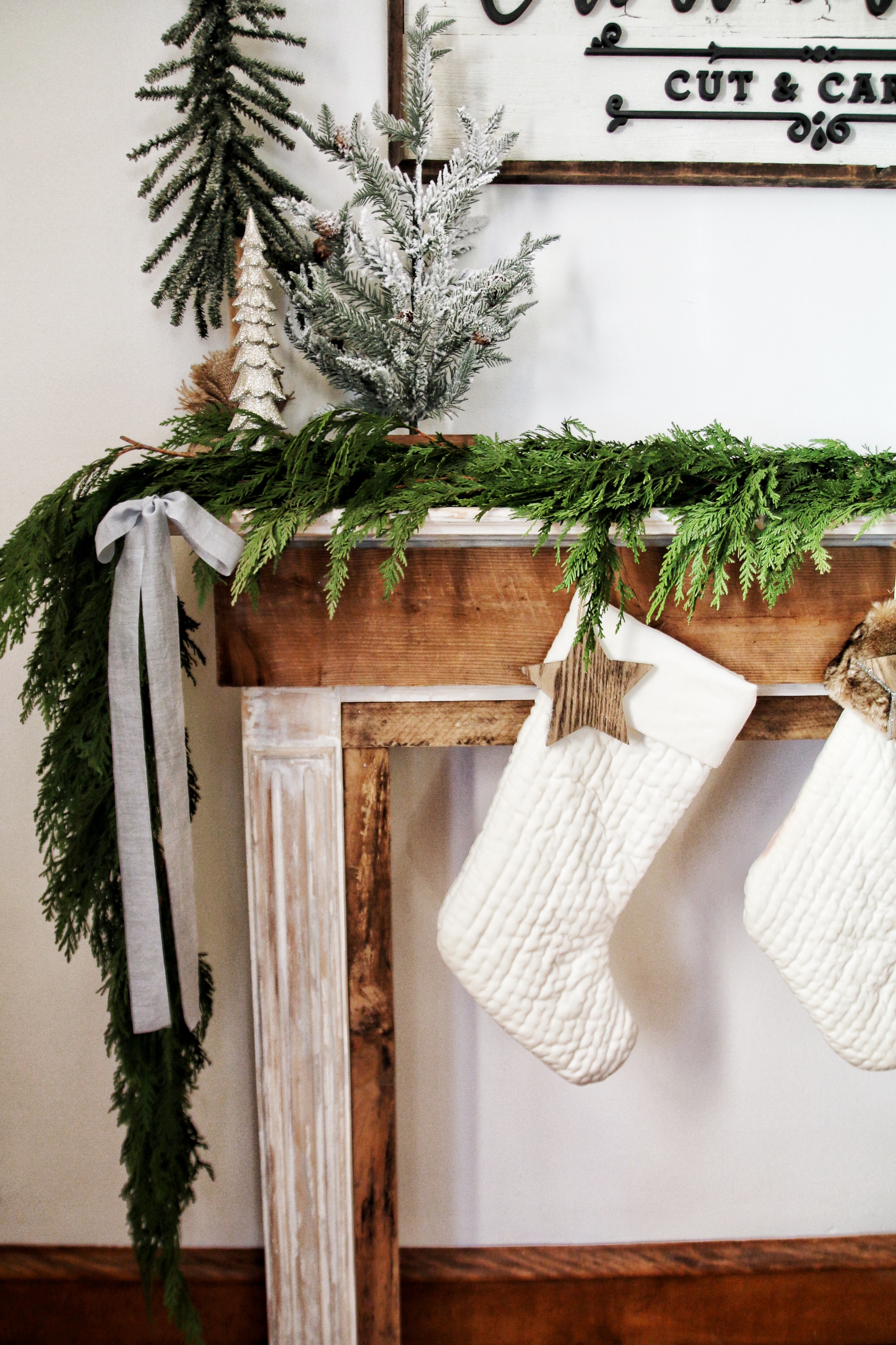 SHOP THIS POST: