Bacon. People love it for how delicious it is and you can use it in so many ways. Today I'm sharing an easy recipe for bacon + potato pancakes that you can enjoy for breakfast with eggs, serve up for brunch or honestly these even pair well with a nice roast for a dinner option.For this recipe I used Kayem Double Smoked Thick Cut Bacon. To me, I love how they handcraft their bacon in small batches, and the quality craftsmanship that goes into each mouth watering piece.  No matter when you you make these, they will be utterly enjoyed.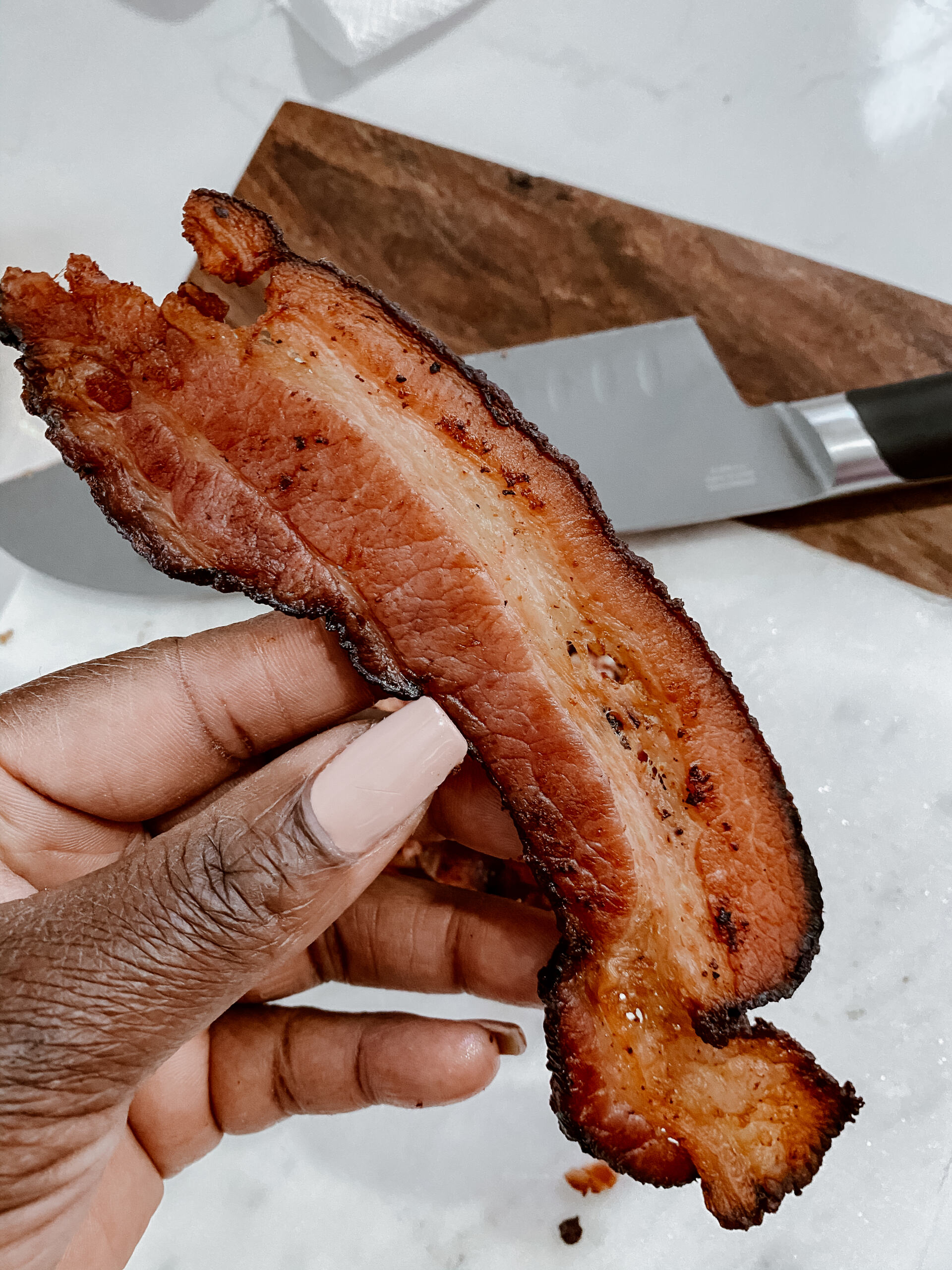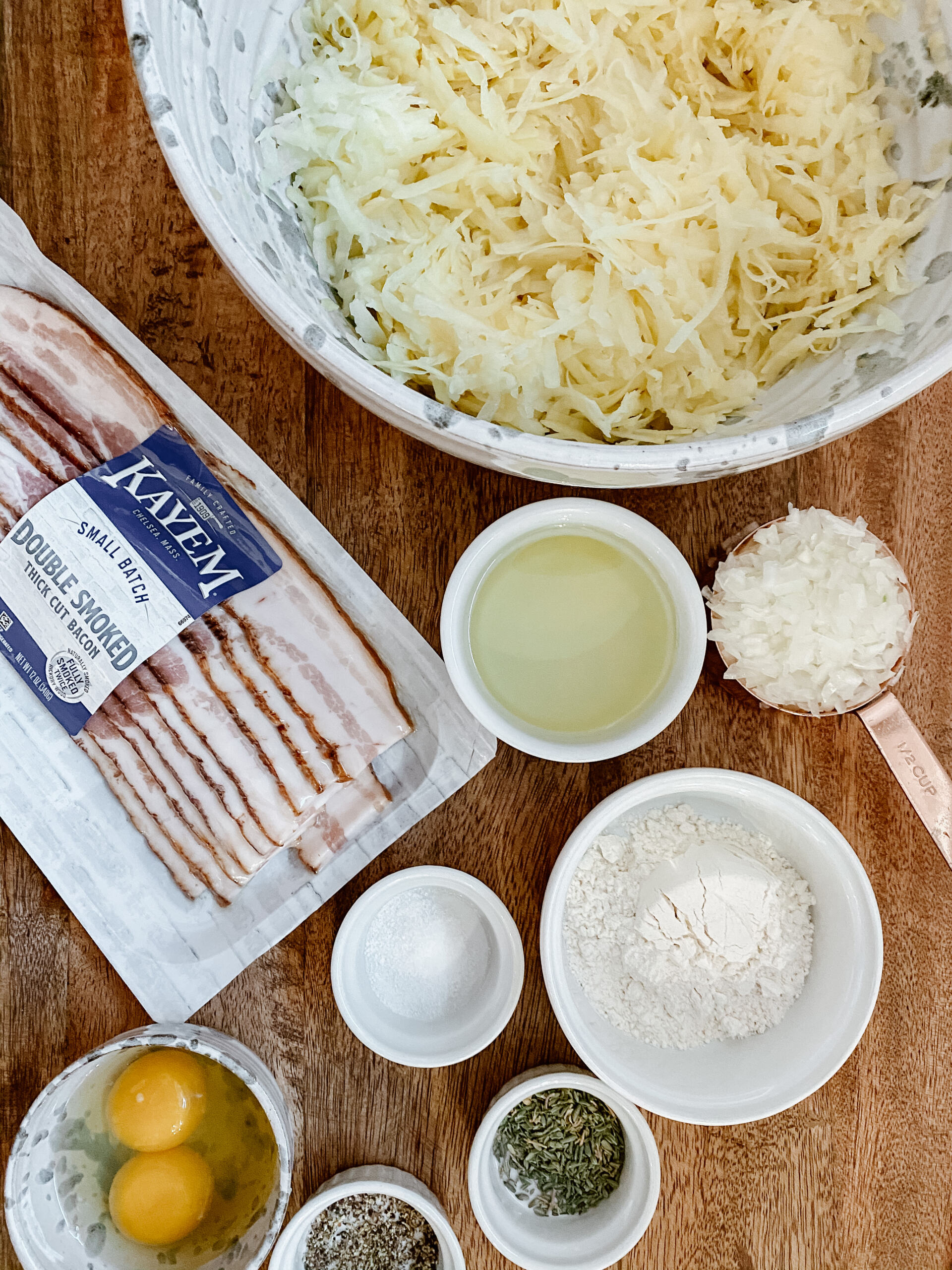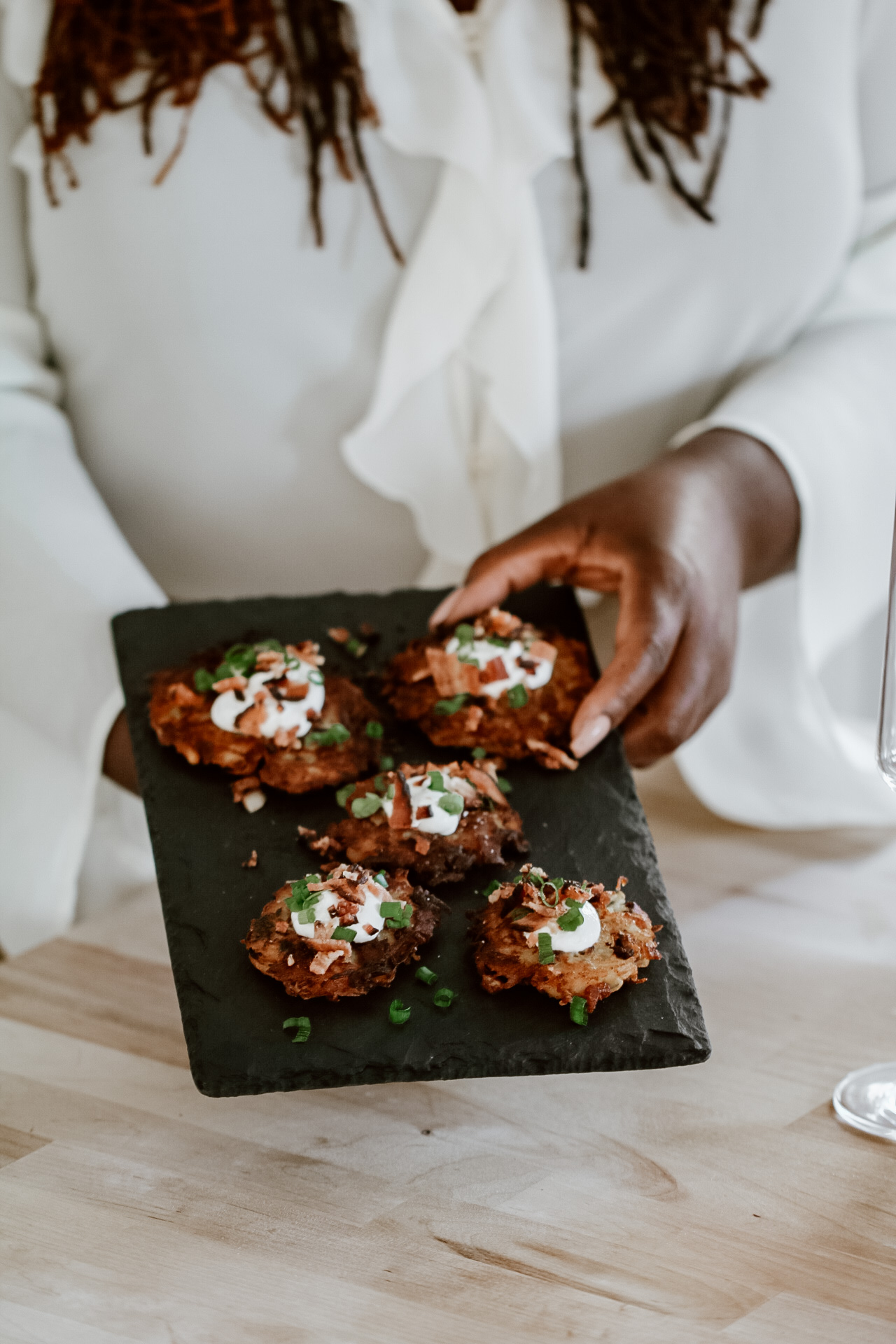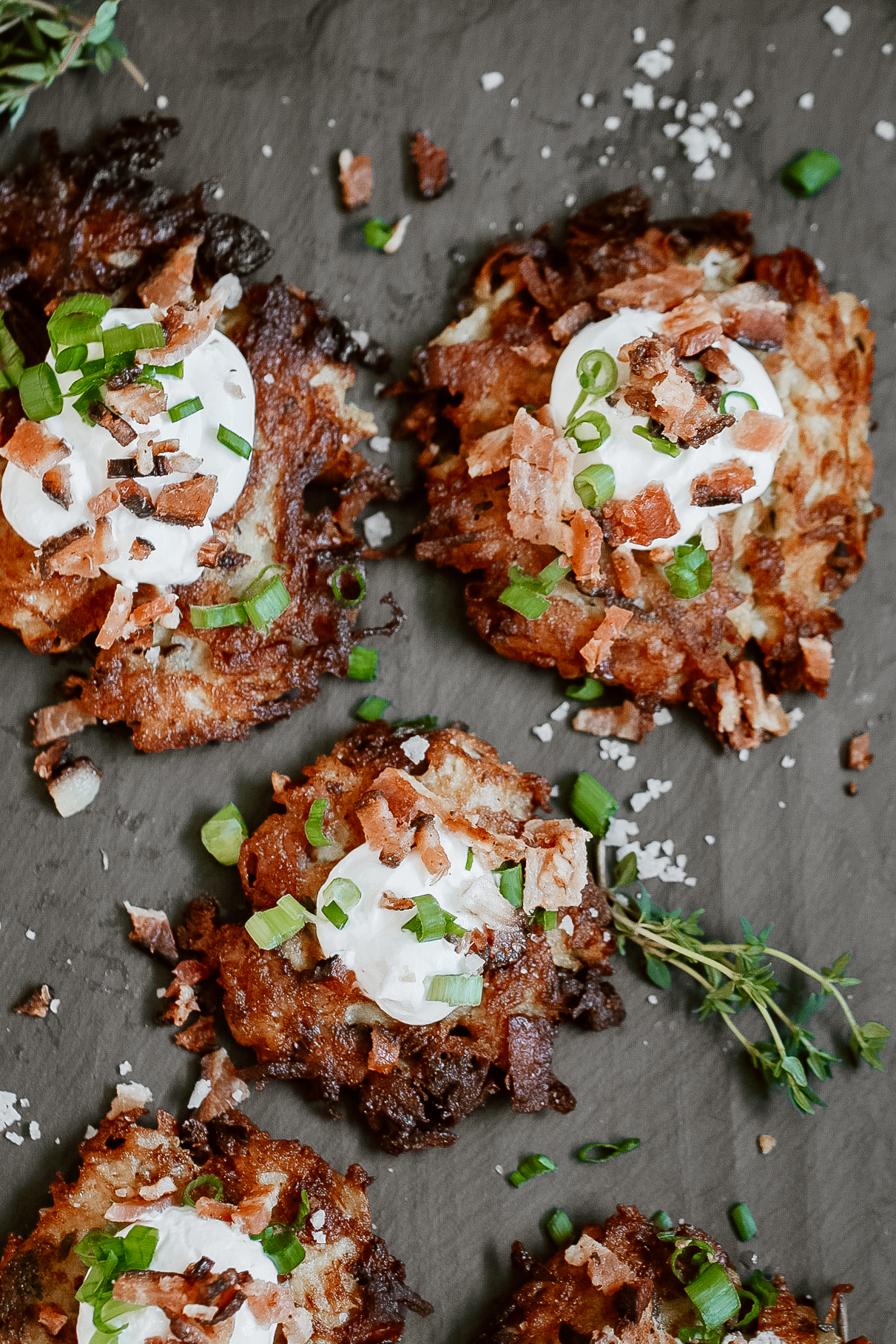 Bacon + Potato Pancakes
Serves:
15-20 depending on size
Ingredients
6 Yukon gold potatoes shredded
½ cup yellow onion finely chopped
1 cup cooked diced bacon (6-8 strips)
2 eggs
2½ tsp pink Himalayan salt
1 tsp paprika
1 tsp garlic salt
pepper to taste
¾ cup all purpose flour
½ cup canola or vegetable oil
1 tbsp dried thyme
Instructions
Before beginning be sure to press the shredded potatoes into a strainer to remove excess water. Next, In a large mixing bowl, combine the potatoes, onion, eggs, garlic salt, paparika, pepper and garlic powder. Add flour. In a skillet, over med-high heat add the cooking oil and heat until hot. Drop in the mixture by the tablespoon and brown each side until golden.
Top with sour cream and bacon and enjoy.