Happy Monday loves, can you believe Thanksgiving is almost here. I'm seriously not even ready. We finished up the guest room last night (tour coming soon) and finalized the menu, but I have just a few more things I have to pick up today and tomorrow. Are you ready? Have you decided what your tablescape is going to look like? If you haven't I put together a simple and very pretty idea for your placesetting. You need 3 things…something green and pretty (you can head to the supermarket or floral market and even your backyard) a pair of scissors and twine. 2 pretty greenery things I like to use on tablescapes are rosemary and eucalyptus. You can find these most anywhere this time of year. I like WholeFoods and Trader Joes floral markets. Need other ideas for your tablescape? Check out my tablescape idea from last year here. Now lets get to this easy idea shall we: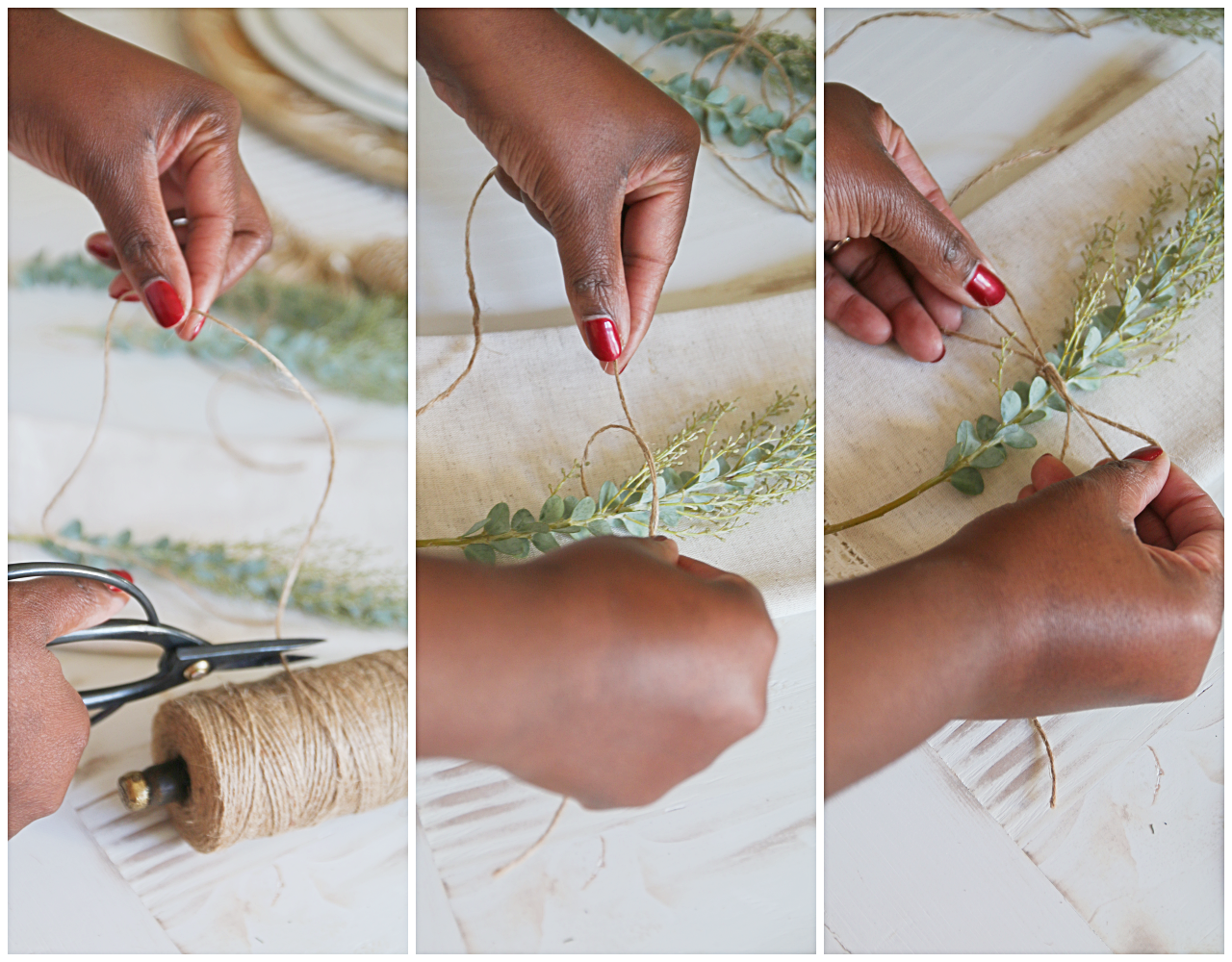 3 East Steps. Cut about 12″ of twine, tie it around a sprig of your greenery choice and finally pull the twine into a bow.
Easy right. Look how pretty and simple, yet elegant this looks.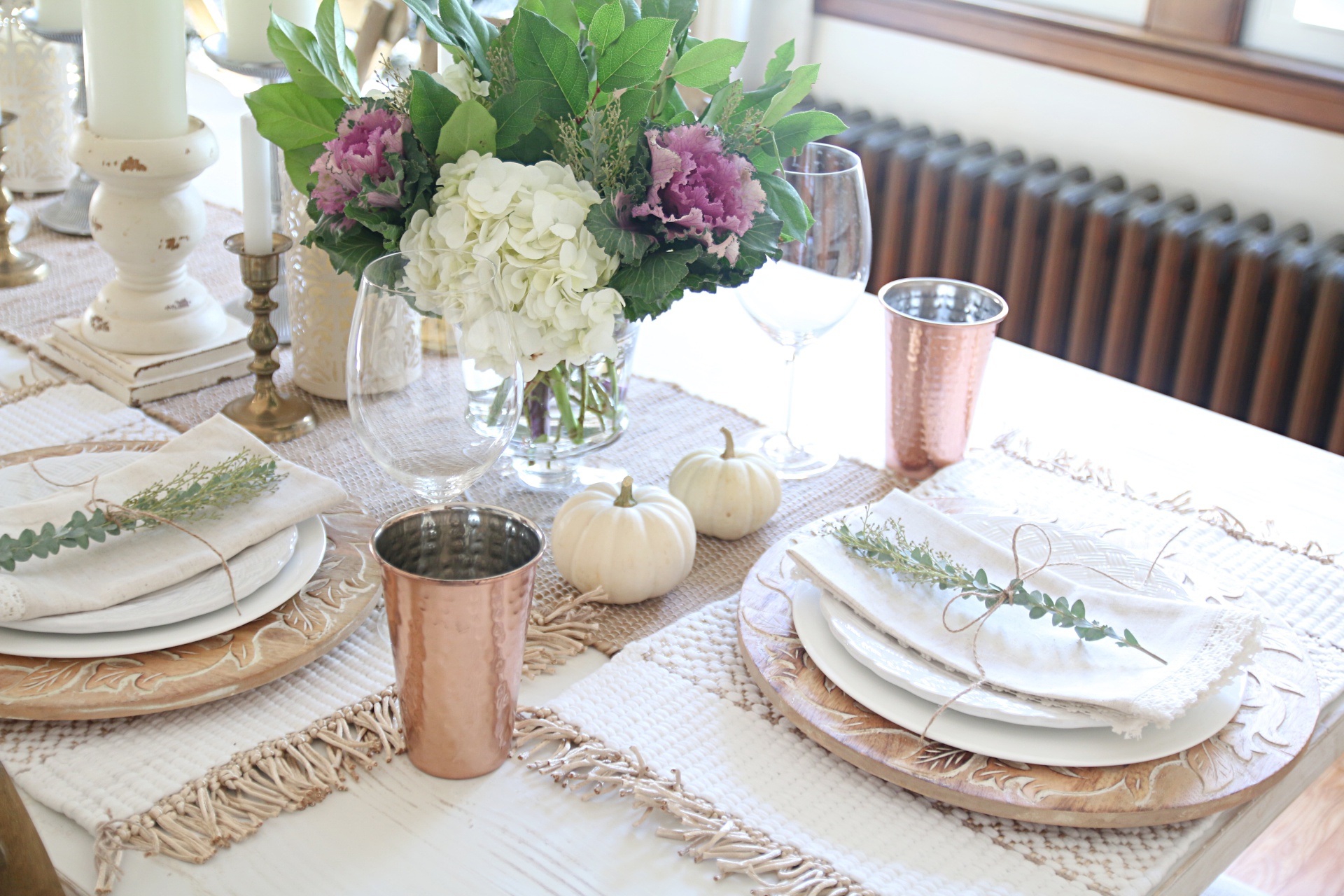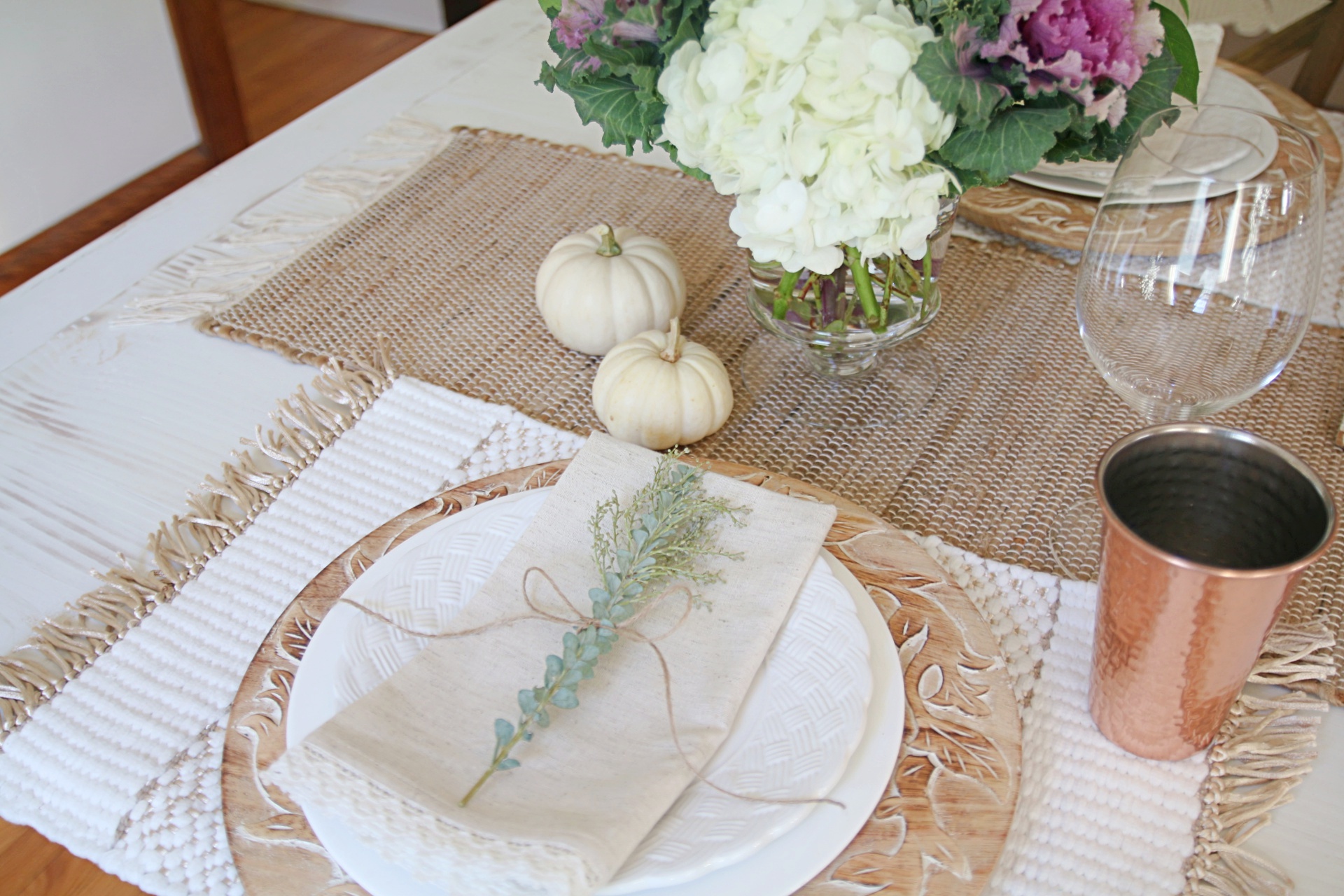 As you can see, this was simple and the results pretty!
 The Copper Tumbler HERE // Plate Charger HERE // Place Mat HERE
SHOP THE LOOK: