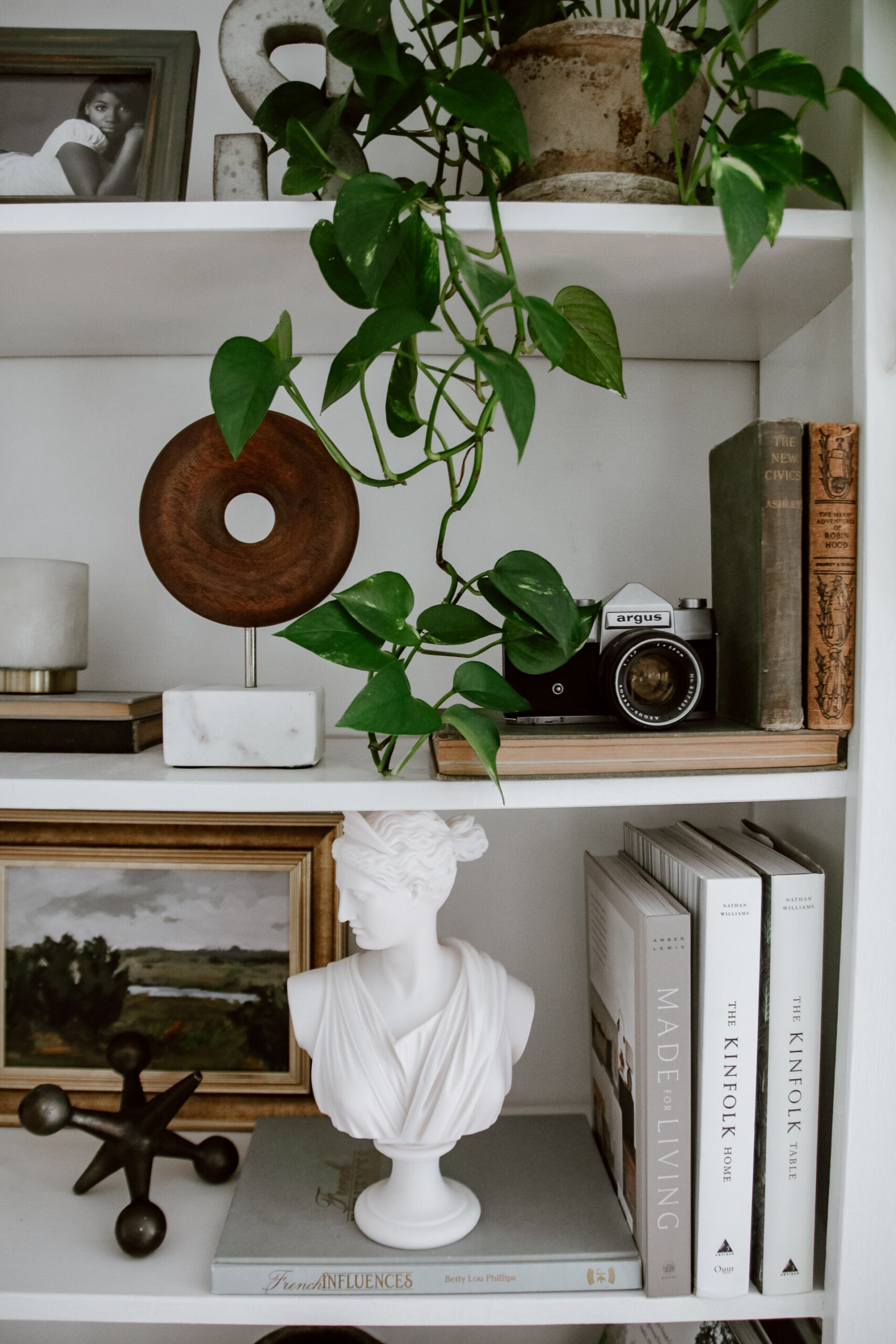 Happy Monday loves. One of the things I love most about this new old home of ours are the built in bookshelves. When we first toured the house it was one of the features that sold the house to us besides the beautiful beams in the kitchen and the spacious yard.
Styling a bookshelf doesn't always come easy for everyone and it's sometimes difficult to know exactly what to put on them. What's to little and what's to much some people ask. There is no right or wrong answer. Some people like them sparsely decorated in a minimalist style, while others want to put all their favorite books and collectibles in one space for all to see. It's really up to you. For me, when it comes to designing bookshelves there is a balance I try to achieve mixing in metals, wood and a pretty selection of modern meets vintage decorative accents. Don't be afraid of swapping items in/out and around. Have fun. Nothing is permanent.
Today I'm rounding up a few items for you, European Farmhouse inspired, that I know you will love on your very own bookshelves.
DON'T FORGET TO PIN THIS FOR LATER REFERENCE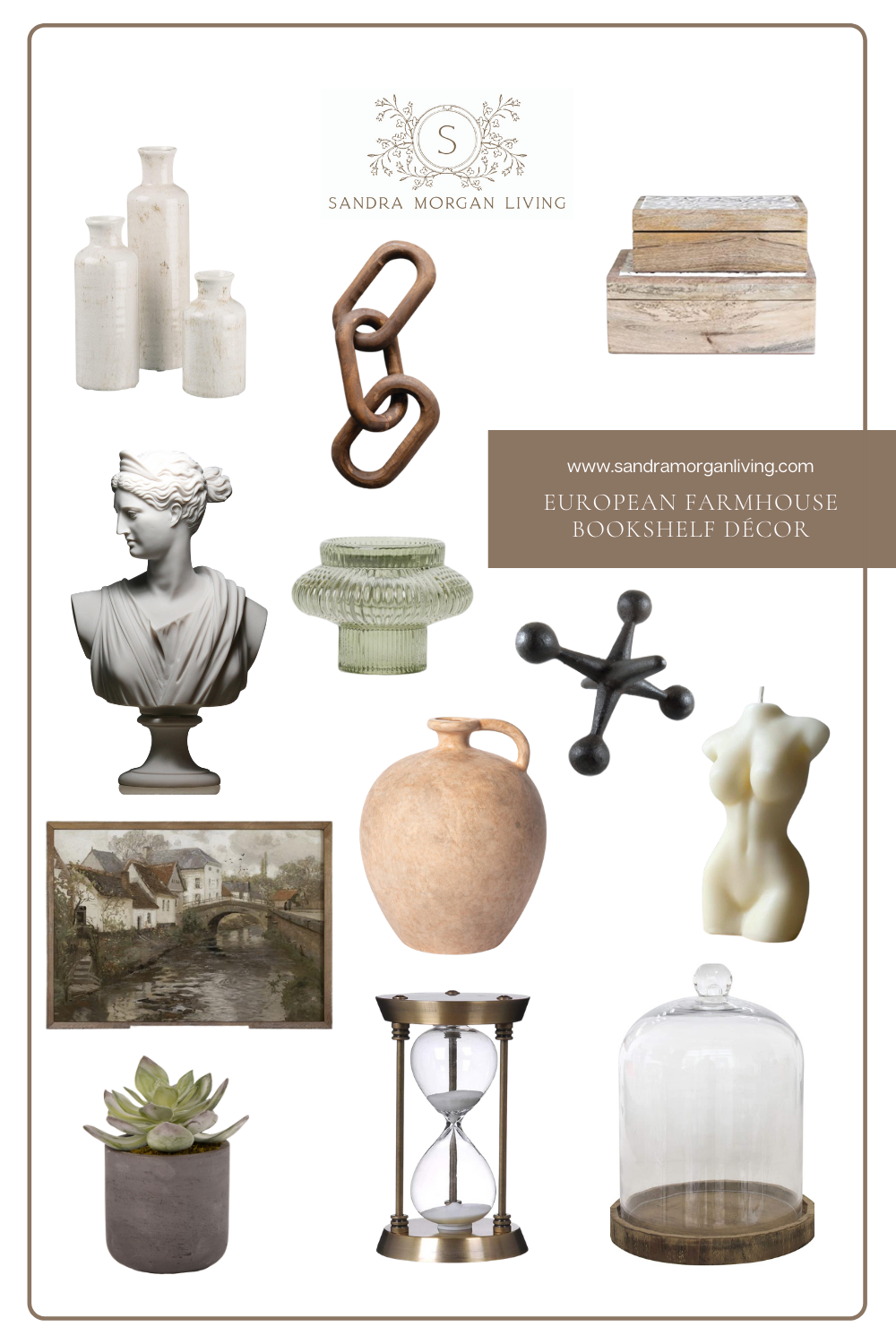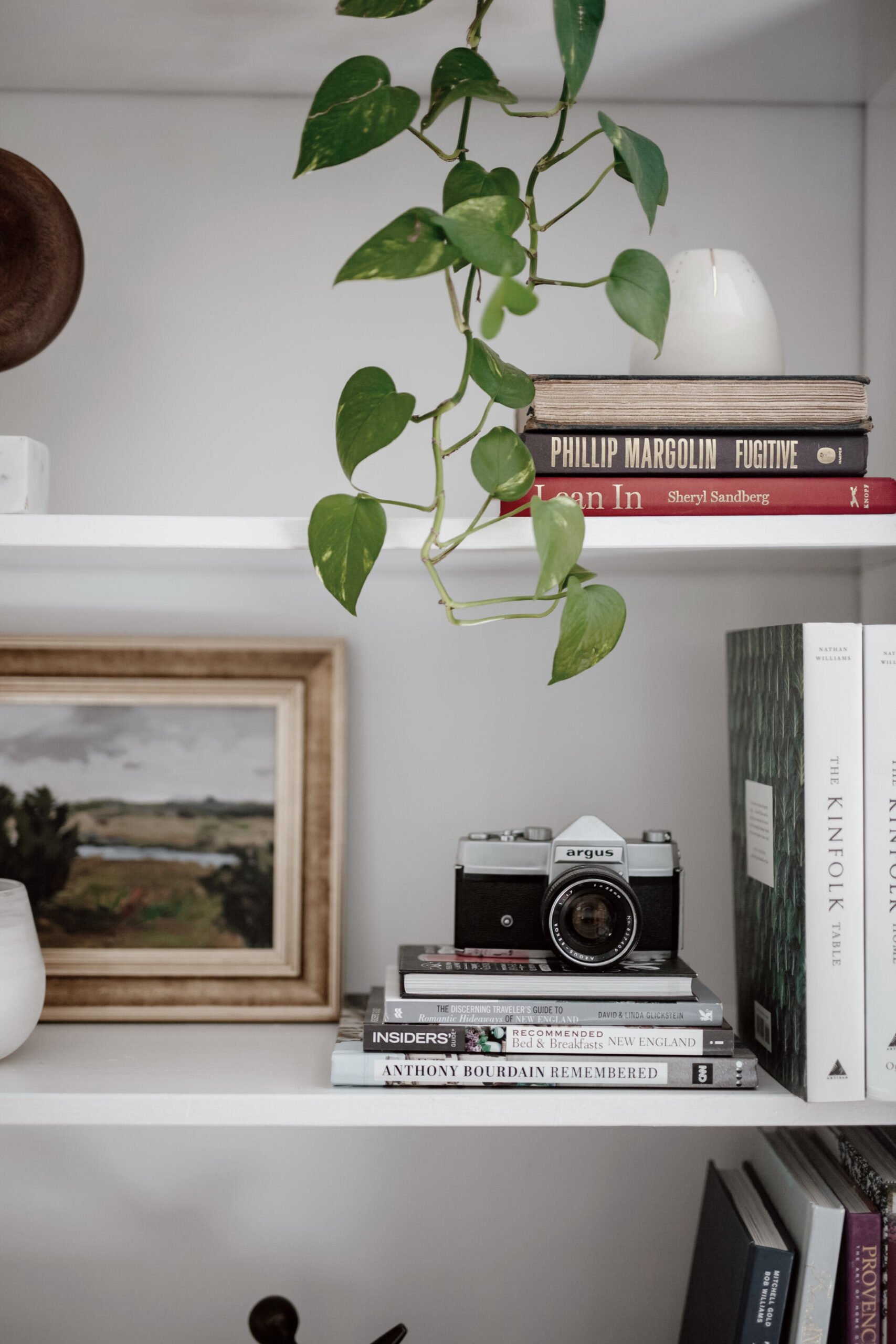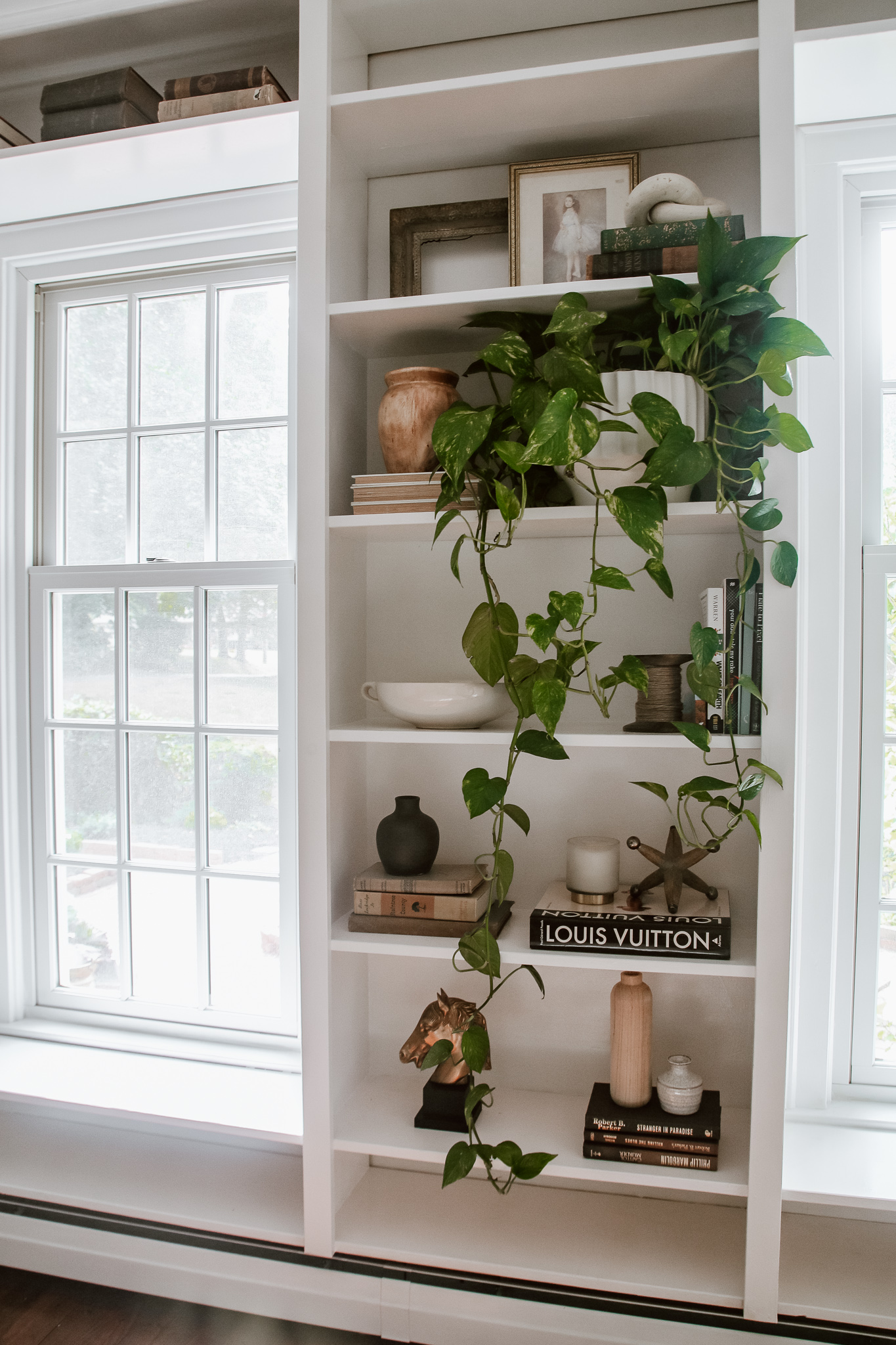 SHOP THE POST FOR THESE ITEMS AND OTHERS

/center>