OK so here is the deal on an oil tray …. in case you're wondering what it is exactly. Simply put, it's a space you create that serves as a one stop "spot" for your basic cooking needs. Now I'm not talking about food but rather the things you use most frequently to cook. Your basic go-to seasonings, cooking oils of choice and cookware. One of the nice things about an oil try is that it's not only useful but it makes for a pretty space on your counter top. It's your oil try so be sure to personalize it to your cooking style and needs.
BE SURE TO PIN THIS FOR FUTURE REFERENCE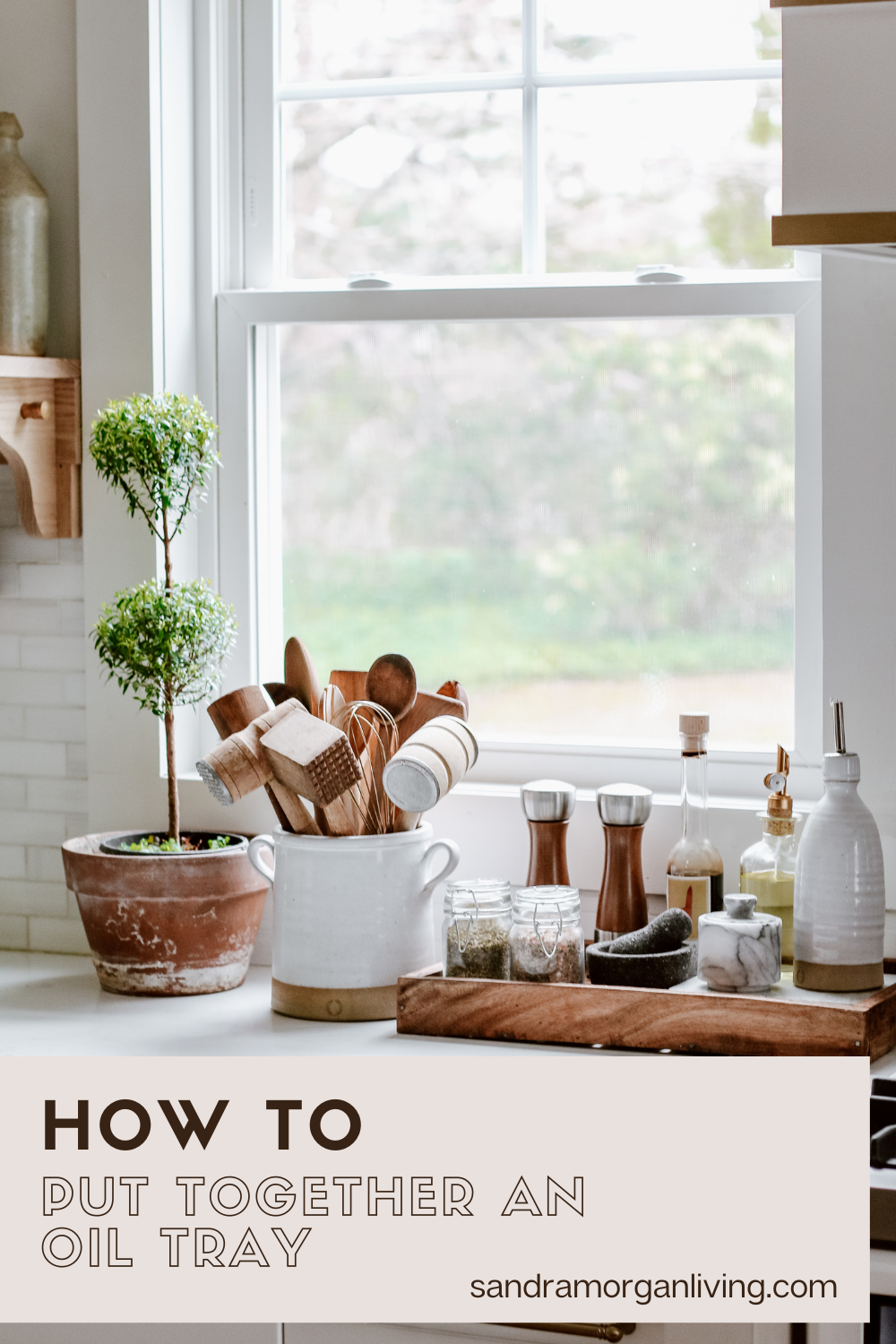 Why it's helpful?
It's a space for the things you always need will being right there in an arms reaching without saving you time to go looking for it. Say you want to salt your pasta water quick, you don't have to leave the stove to do that. Or to say season an egg with salt and pepper right there. Need extra EVOO for those veggies you're sautéing, yup right there. It's easier and customizable.
SESONINGS:
Salt + Pepper + Dry Herbs (all the ones that you use)
Vinegars (balsamic, white, red) ones you like
OILS + FATS:
Oils (EVOO, Canola, Vegetable, etc) your choices
Solid Fats (ghee/coconut oil) ones you like
UTENSILS + TRAYS:
Wood utensils are versatile and should definitely be close by.
Tray of choice. Could be wood, metal, marble, round or rectangle. Whatever you like
I hope these ideas inspire you to create a tray you will love.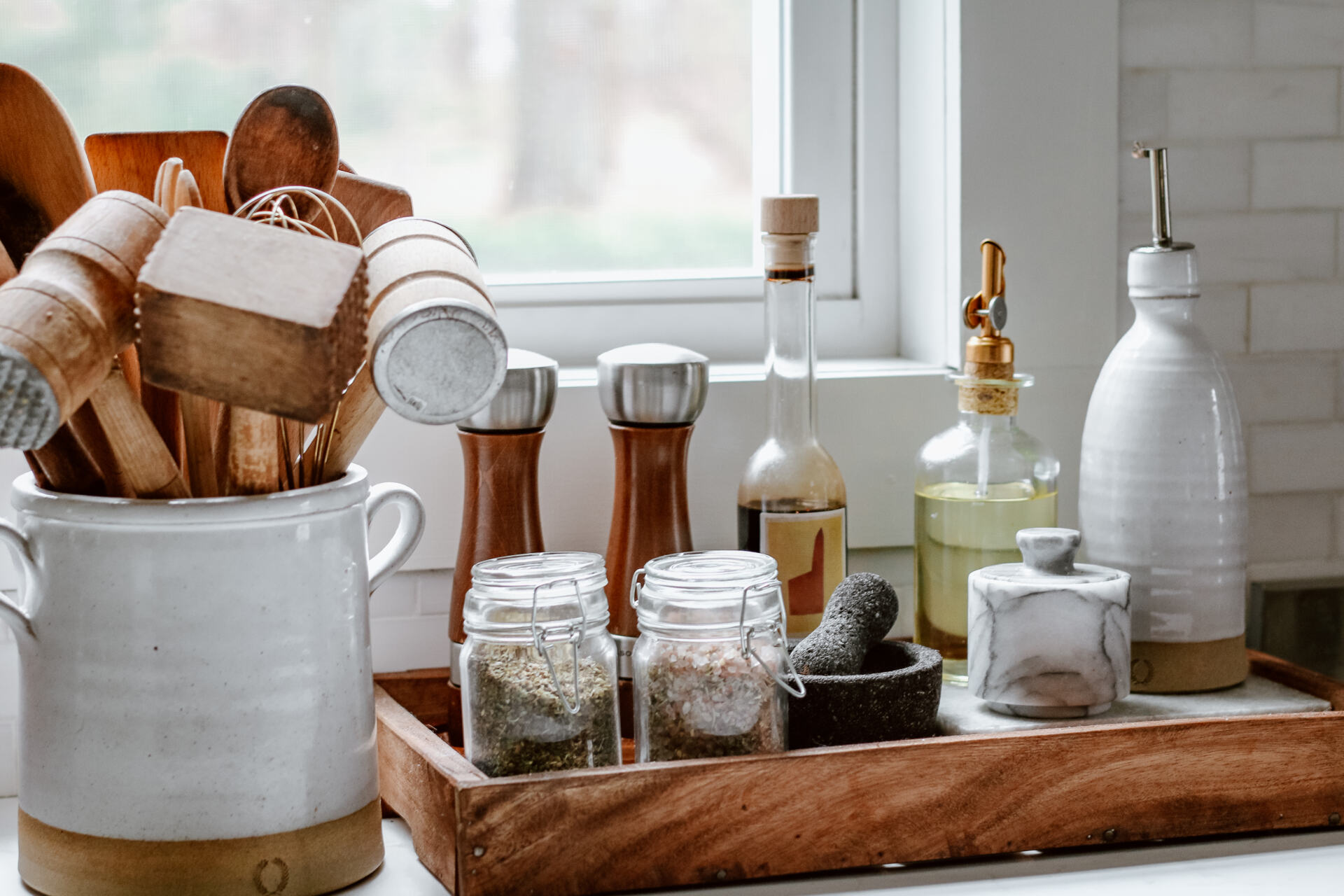 SHOP THE POST