Now I know cleaning isn't always a fun thing. I think besides doing laundry it's one of those things you just put off until it has to be done no matter how big or small a job it is. Well today, I'm sharing the things I use in my home to make doing dishes at the kitchen sink a prettier and more effiecient experience. I'll be honest, when we did the kitchen renovation and increased the size of the window, I knew it would make all the difference. Not just for bringing in more light into the space but also making it a nice spot to do dishes. Bird watching while doing dishes … priceless.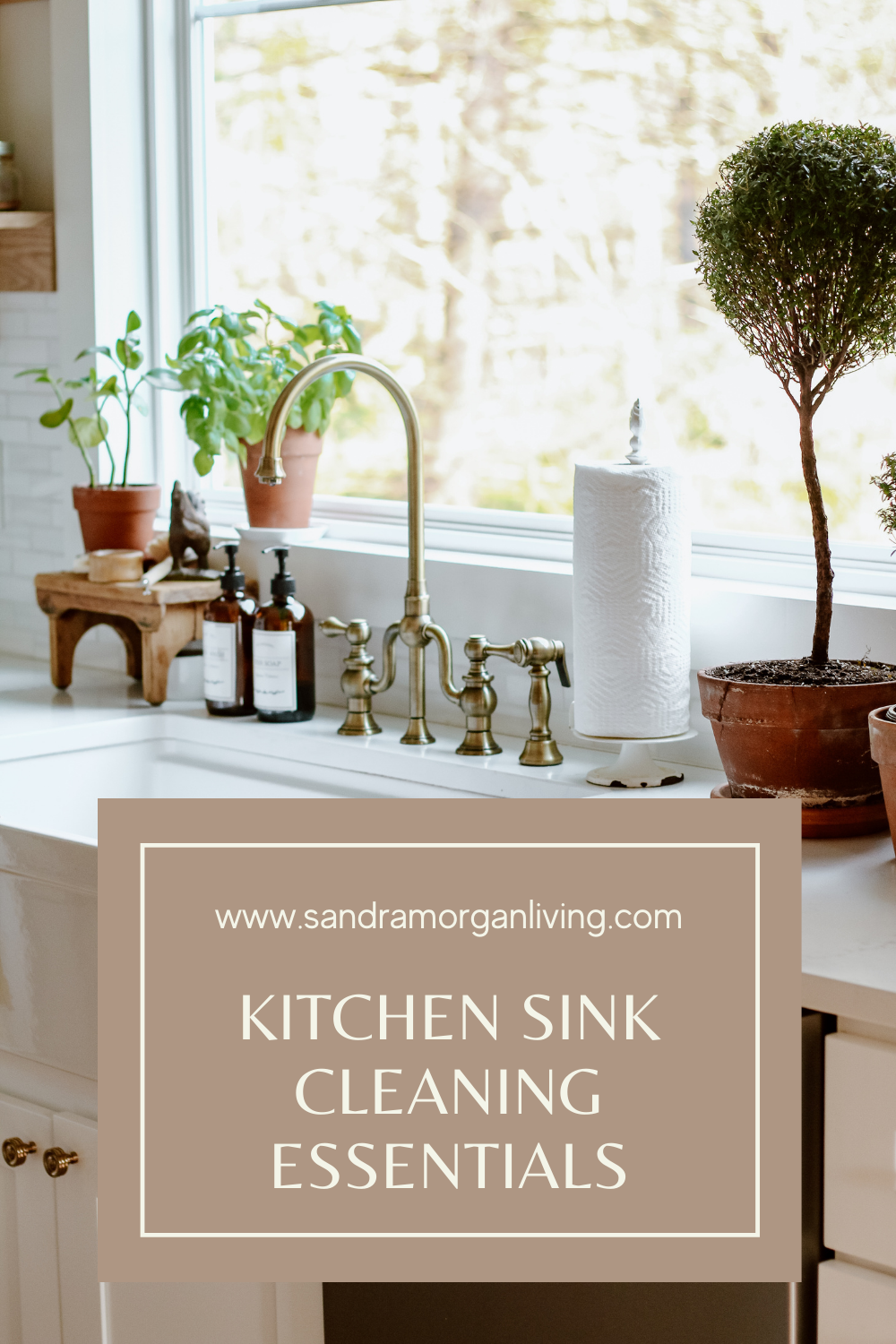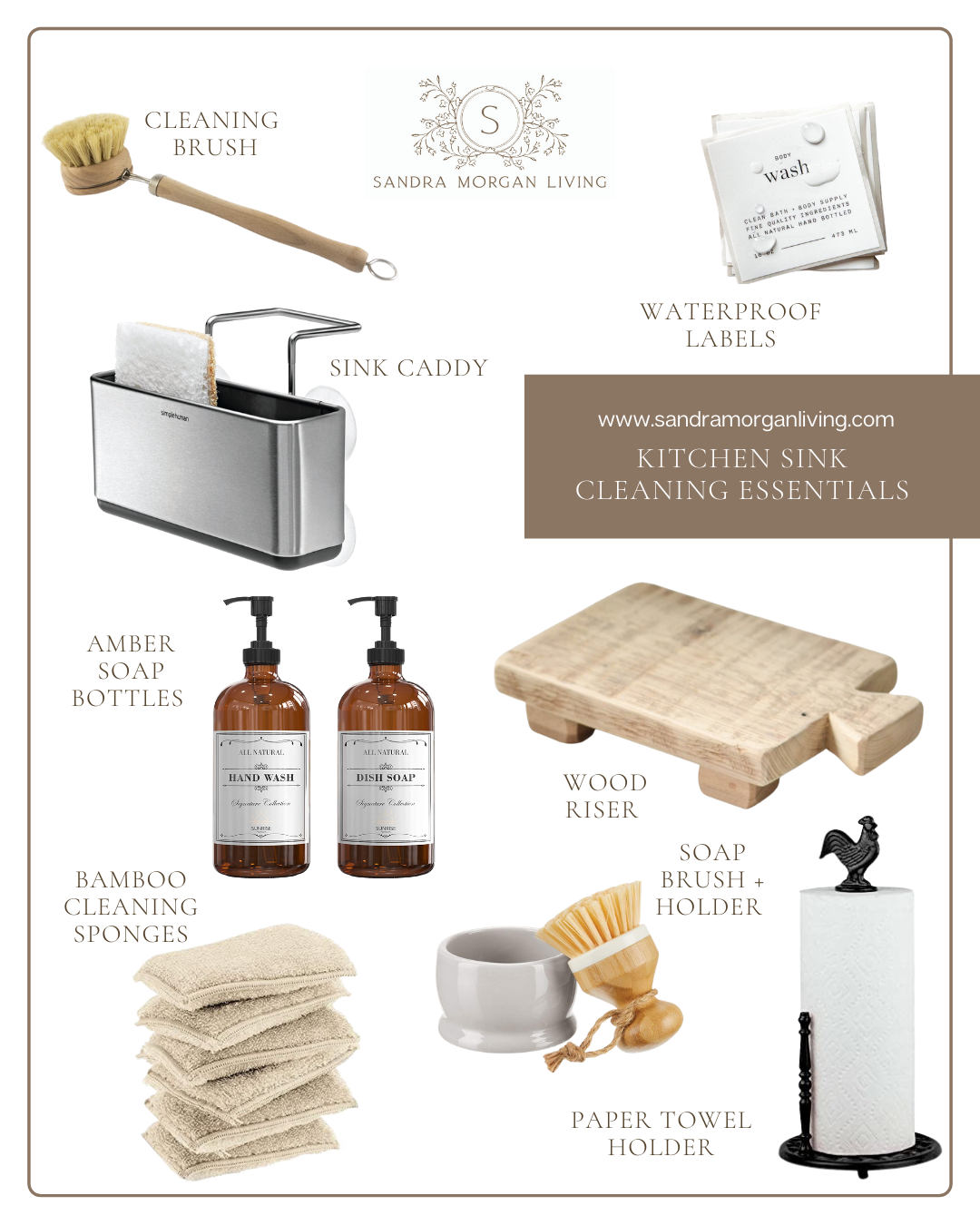 My long handle cleaning brush is used a lot! I use it every time I clean the grates from my range. I wouldn't be able to clean them as easily without it. Ideal for hard to reach places and cleaning spots your hands can't get into.
Listed some pretty and minimalist waterproof labels, because in time, the ones that come on the amber soap pump bottles will wear off and you want to be able to replace them easily. Don't worry though, the labels on the soap pump bottles will last a while before needing changing.
My hubby bought the Simple Human sink caddy before the kitchen was even done. We love how it helps to keep our bamboo cleaning sponges in one place and to help them drain and dry out. Speaking of the bamboo cleaning sponge, I got my first set one day when I was Marshall's. Took a chance on them as I hadn't seen them before and glad I did. They are non-toxic, dry easily and clean just as well as traditional ones.
The wood riser I have that I put my soap bottles on were a vintage find, but happy I was able to find one that was just as aesthetically pleasing to share with you all.
You will love the little pot and dish scrubber (and yes it comes with the holder). It's a gentle but effective way to clean tight areas when cleaning a pot or pan because of its stiff bristles. And if you alternatively use a cleansing dish soap bar vs. dish liquid (a very French way) this is a must have.
Lastly, I have a white rooster topped paper towel holder, that I'm often asked about. I've had it for years and couldn't find one that was white. This one I shared is just as cute and if you don't like the dark color … that's nothing a can of spray paint can't fix.
Hope you loved the ideas in the post and happy cleaning.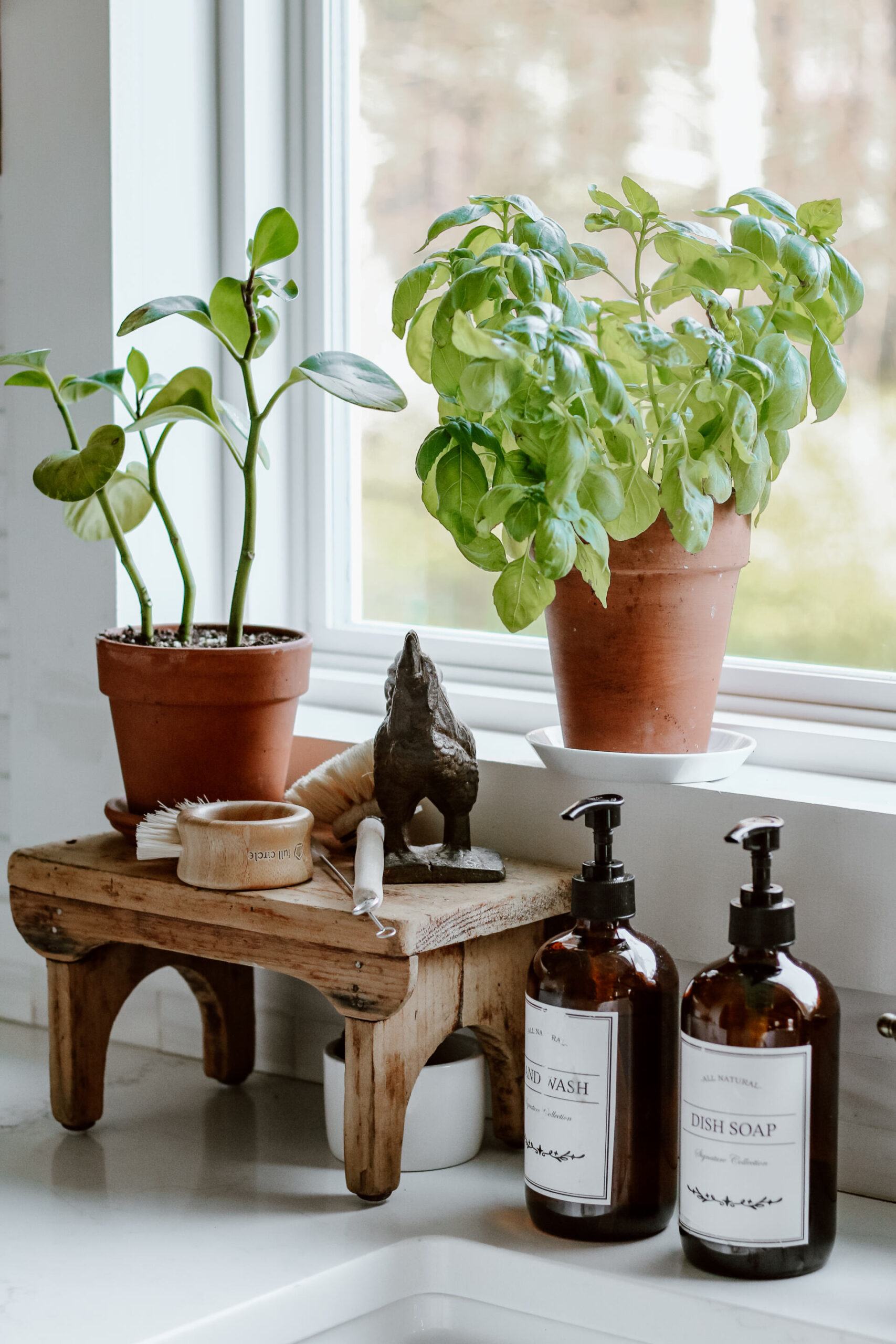 SHOP THE POST


/center>